What's Included: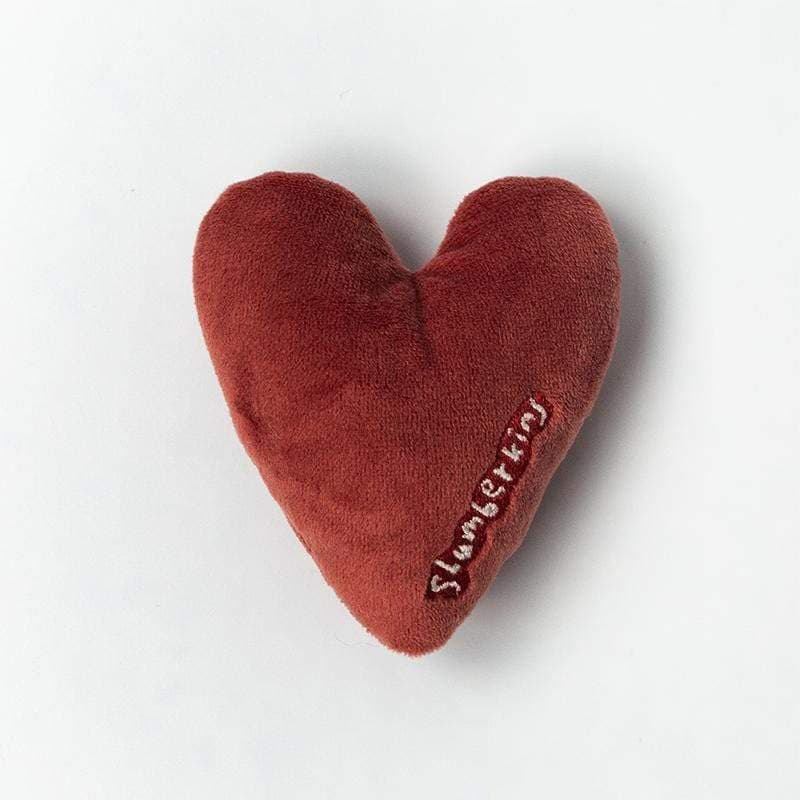 2 Connection Hearts
Keep connected to your heart family by giving one heart to someone special & keeping one for yourself, so no matter the distance, you can always feel close.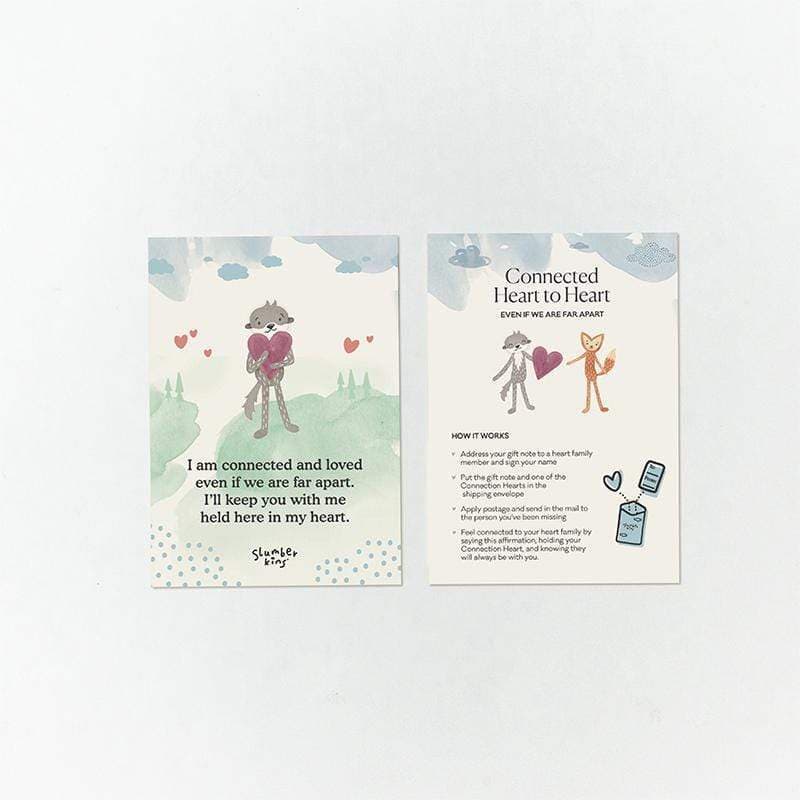 1 Affirmation Card
When you feel far away from your heart family, say this affirmation aloud.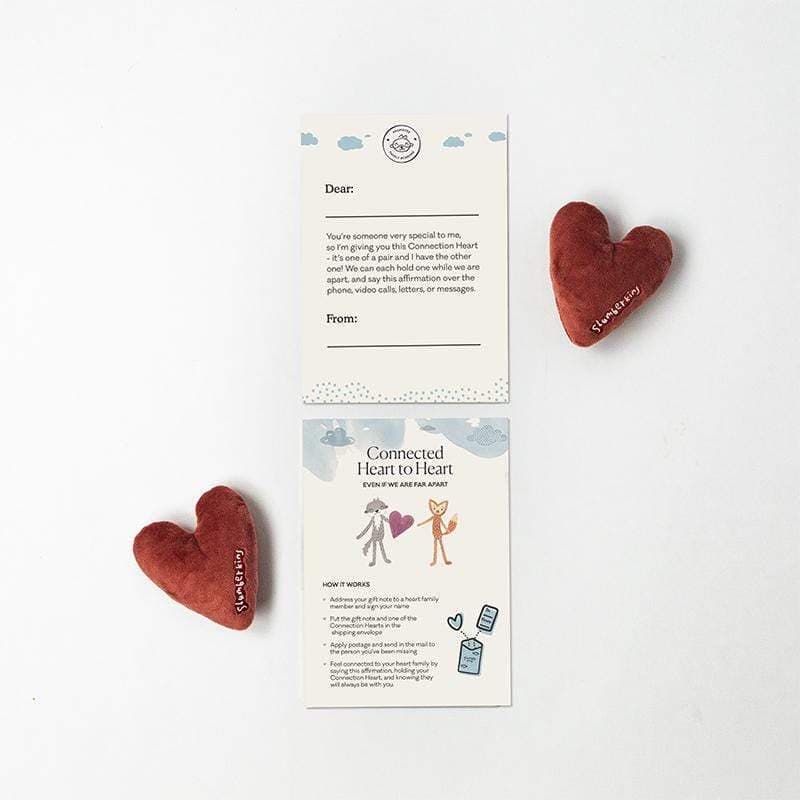 1 Note Card
Address this gift note to a heart family member & sign your name.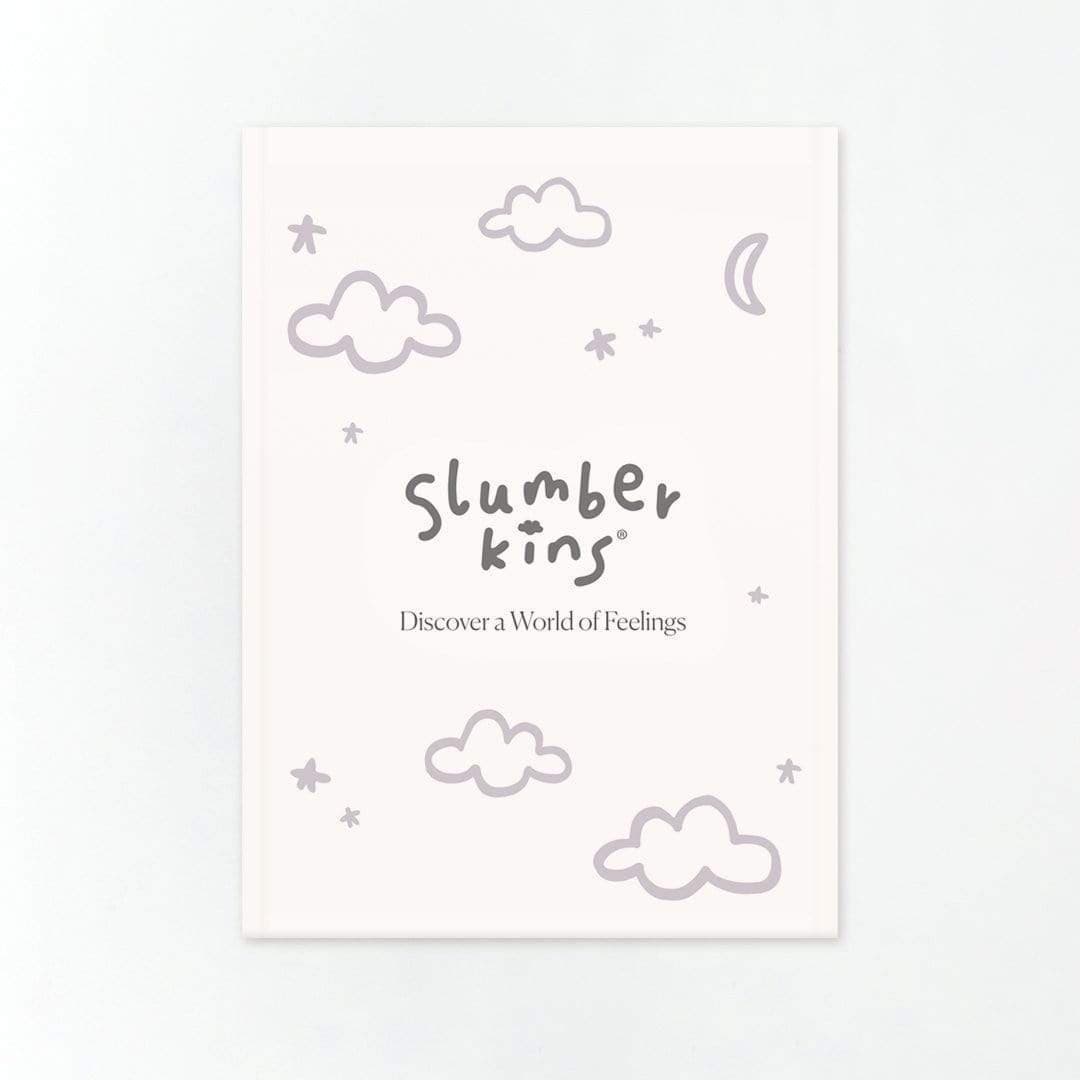 1 Slumberkins Envelope
Safely secure your gift note in a sweet, Slumberkins envelope. 
Specs
Connection Hearts measure 3.5" W x 3" L

Affirmation and Note Cards Measure 5"W x 7"L