Conflict Resolution
Hammerhead Snuggler
Specs
Machine washable, air dry

Intentionally designed without detachable plastic pieces to give caretakers peace of mind

Snugglers measure 16" L (including ears) and 9" W at the feet

Soft and silky fur, perfect for smooshy hugs

Stuffed with hypoallergenic fiberfill

100% Polyester material

Board Book (measures 
5" W x 7" L) & Affirmation Card (Affirmation Card style may vary)

See the

size chart

for a complete list of sizes for all of our products
What's Included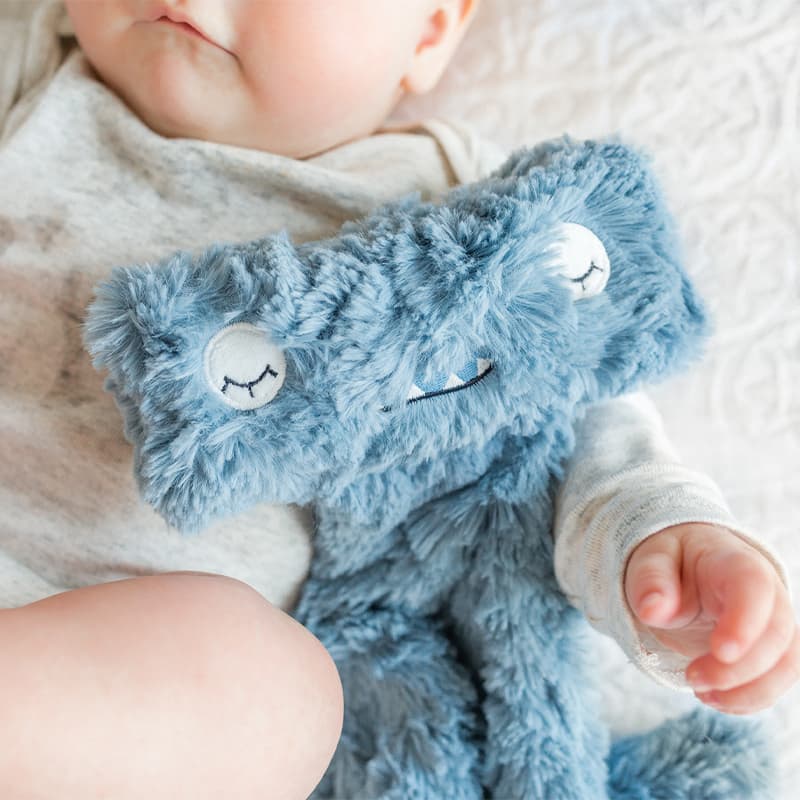 The Snuggler
A reassuring lovey for 0-3-year-old children with soft fur that's perfect for snuggles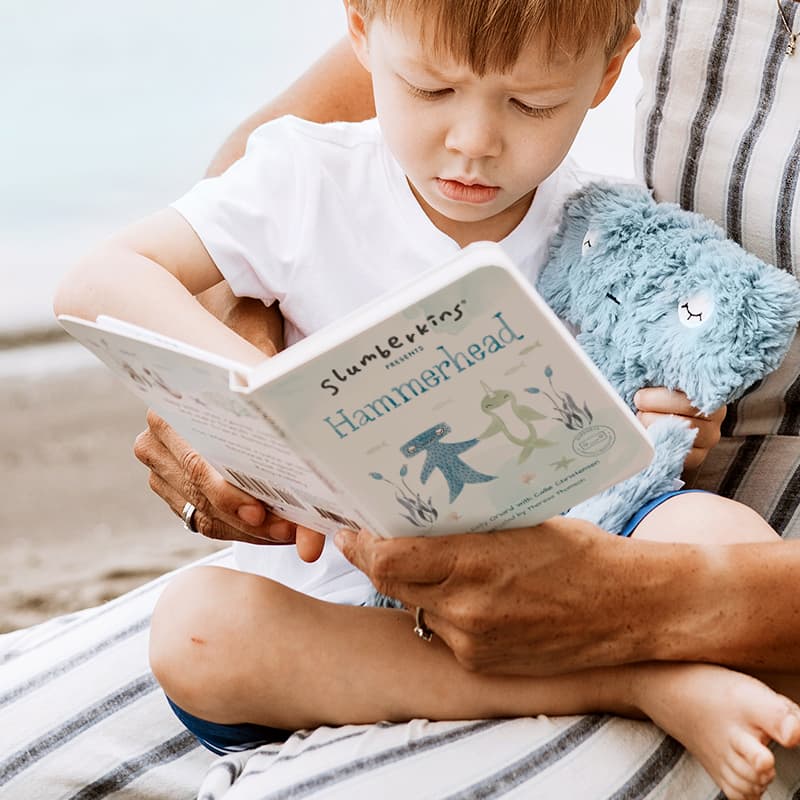 The Board Book
Hammerhead Snuggler comes with the "Hammerhead, Mad's Not Bad" Board Book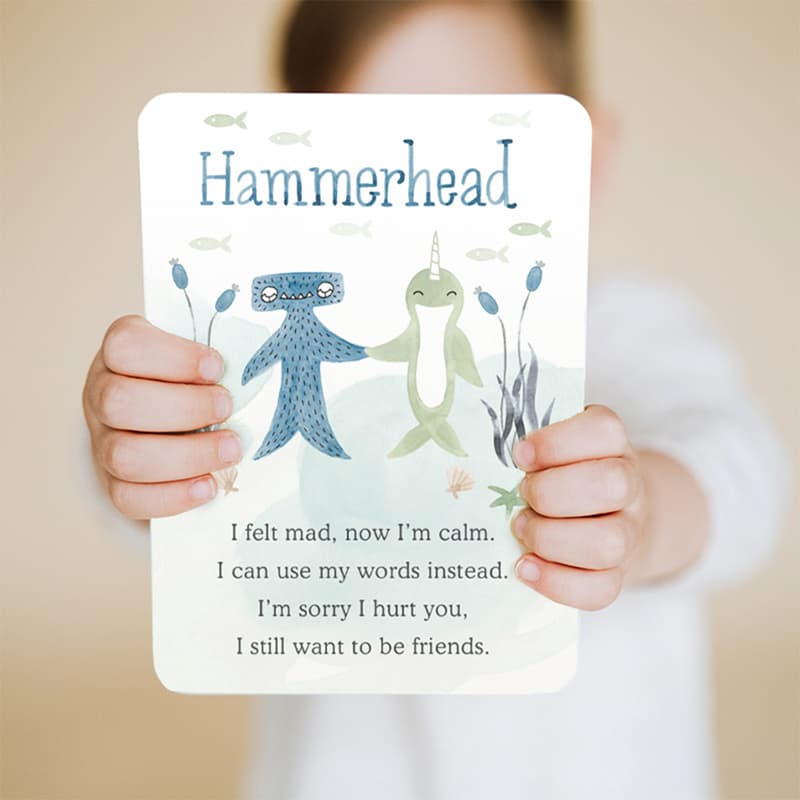 The Affirmation Card
A daily affirmation for your child to practice and carry with them wherever they go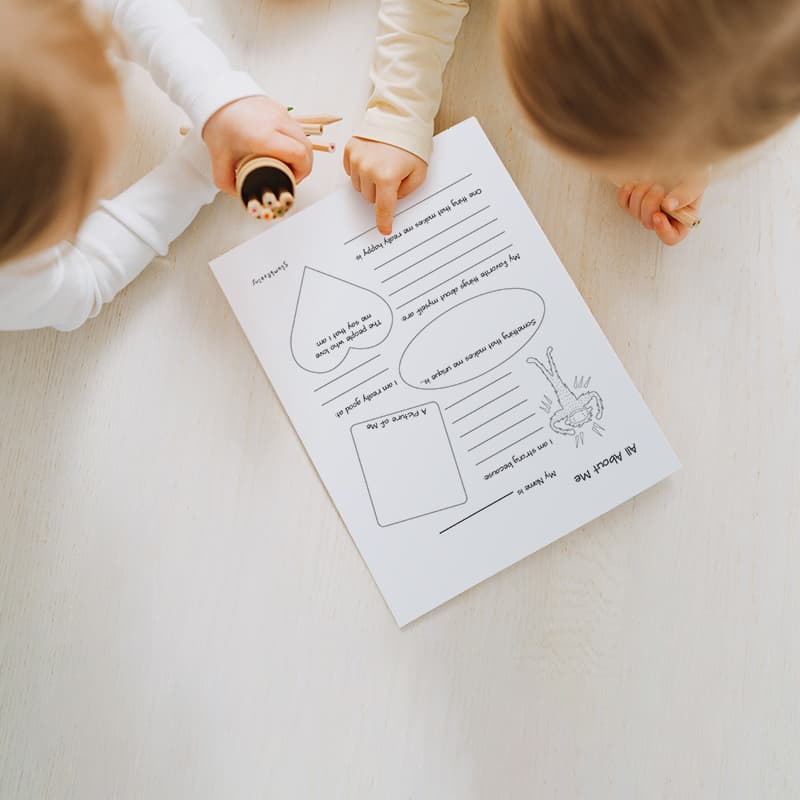 Downloadable Resources
Free resources like coloring and activity sheets, and games that you can download at any time
"This is my son's 4th Slumberkins snuggler and he actually saved up his chore money and bought it for himself so it's pretty special to him."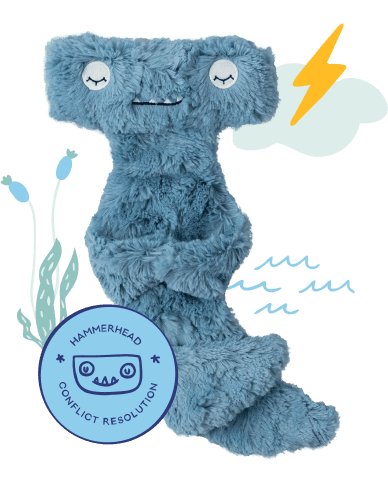 Customer Reviews
Perfect for processing big feelings
We love the affirmation, the lesson in the book, and how soft and snuggly Hammerhead is. It's perfect for helping my little one process and learn to understand his big feelings and how to repair and reconnect with others after an explosive moment.
Relevant and cute
I love the stuffie and the book. It's so relevant to my 3 year old and her actions and trying to get her to understand anger and how to react to that feeling. Love that I can reinforce positivity with the hammerhead and accompanying book!
Hammerhead
This is one of our favs in our house! Hammerhead has helped us through many obstacles and is so fun and cuddly
My son loves it!
The books have been wonderful in helping my son work through his feelings, and this was his first time picking his own Slumberkin. He loves Hammerhead and brings it to school for his naps. We can't get enough of the Slumberkins!
Love this guy
I bought the Hammerhead for my 16 month old grandson. The hammerhead is so adorable and the book is awesome as well. I like that the body is thin and that he is floppy so it'll be easy for him to carry around like his blanket. And Slumberkins is super soft. It's going to be a great Christmas gift.