What's Included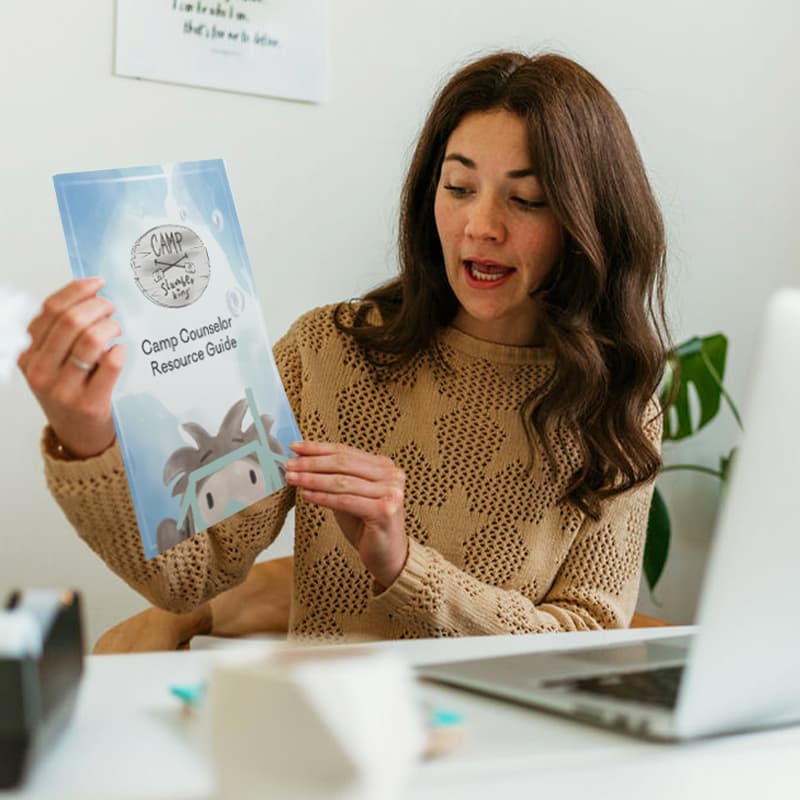 Resource Guide
The Camp Counselor Resource Guide helps educators and caregivers guide campers' learning throughout this interactive experience.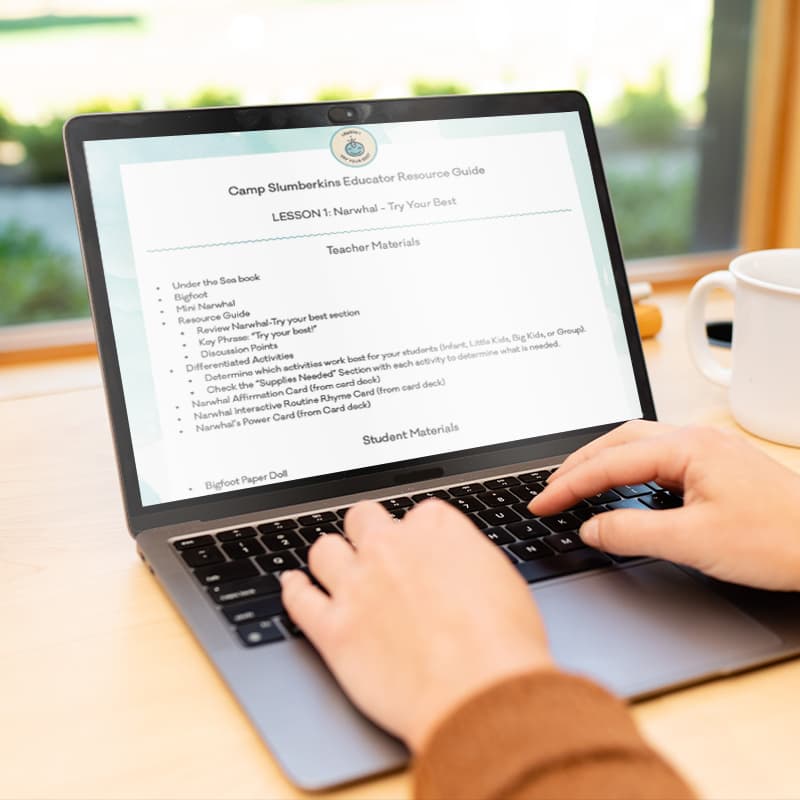 Lesson Overview
Five lesson overviews provide detailed learning plans to support educators and caregivers in teaching Growth Mindset skills.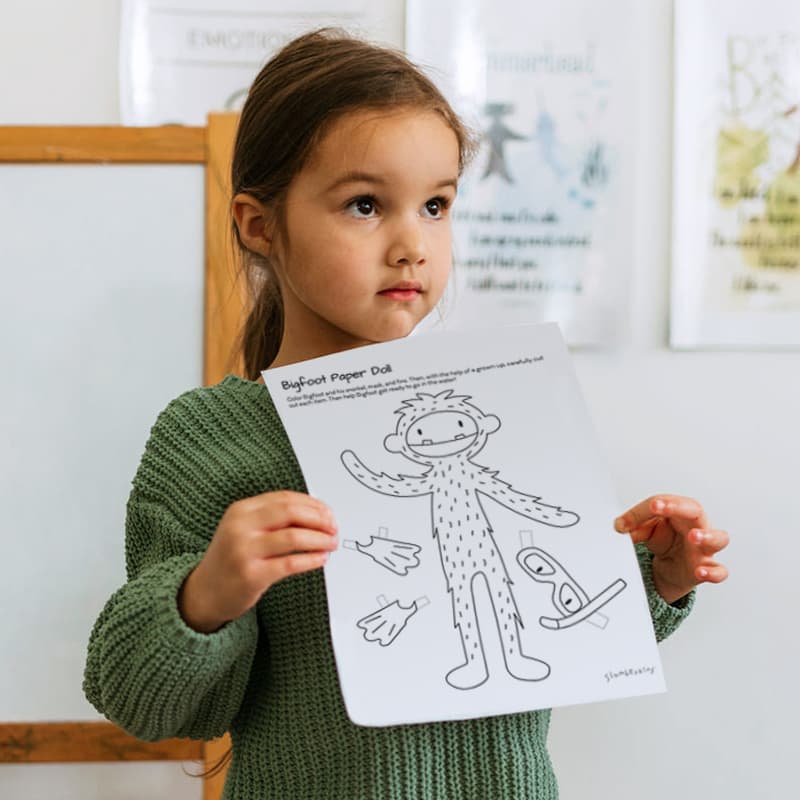 Digital Resources
Skill-activity cards, storytime videos, a camp calendar, and more create a comprehensive and fully immersive adventure for campers.
Mini Meditations
Short, restorative videos help children find calm and ground themselves throughout the day.
Specs
Machine washable, air dry

Intentionally designed without detachable plastic pieces to give caretakers peace of mind

Kins measure 6" W x 14" L

Crab Mini measures 5" L x 6" W x 2.5" D

Jellyfish Micro Mini measures 7" L x 4" W x 2" D

Narwhal Mini measures 7" L x 4.5" W x 3" D

Manta Ray Mini measures 5.5" L x 7" W x 2" D

Under the Sea Book measures 8" L x 10" W

Canvas Map measures 12" L x 17" W

Soft and silky fur, perfect for smooshy hugs

Stuffed with hypoallergenic fiberfill

100% Polyester material

See the

size chart

for a complete list of sizes for all of our products
"As an educator... Camp Slumberkins is amazing, so creative and they touch all the bases as far as fun, safe, age appropriate play so that your child understands and can incorporate healthy mindset activities into their daily lives. I highly recommend it."
Dive in with @campslumberkins