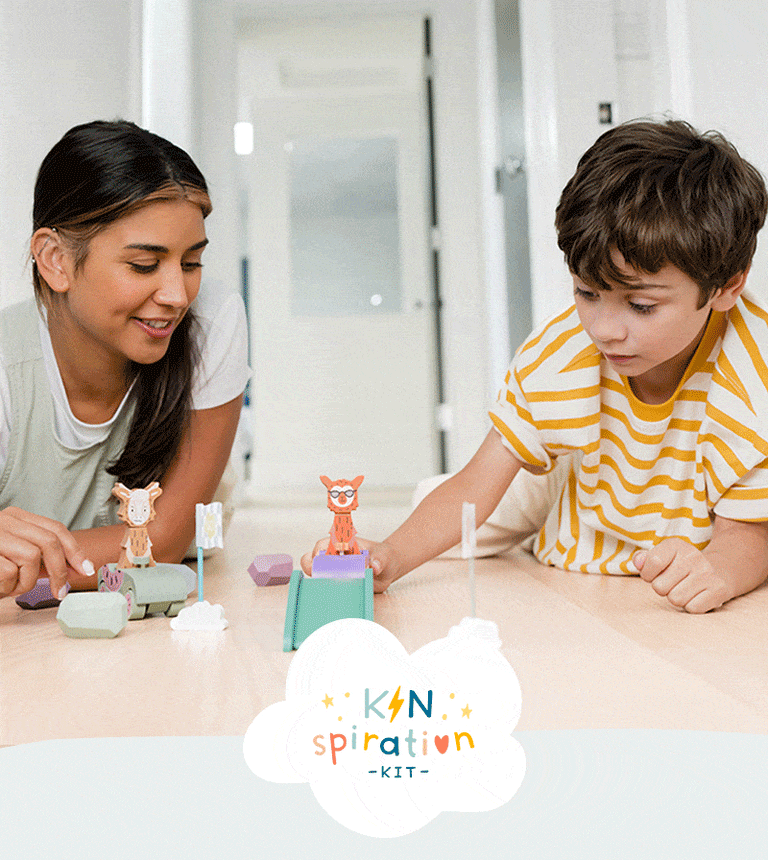 Where Feelings Come to Play
Subscribe to teach children confidence, self-expression and social skills. Each Kinspiration Kit brings transformative stories to life through immersive activities and hours of open-ended and adult-guided play.

Kickoff each adventure with a powerful story

Explore planned activities designed by therapists and educators

Immerse children in hours of intentional, open-ended play
It was exciting to see my four year old understand a lot of the big emotions and topics that the story sheds light on and incorporate them into playtime in a child-friendly way.
- Linnea,
Mom and Pediatric Occupational Therapist
See What Families Are Saying
Building emotional skills.
Delivering infinite fun.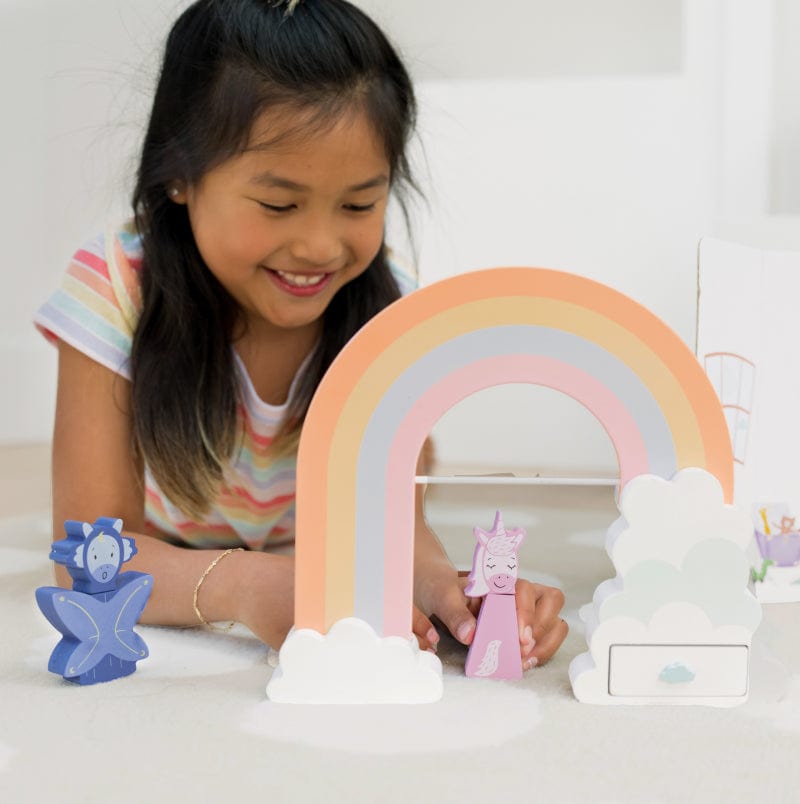 Kit 2: Expressive Play with Unicorn and Dragon
Learn the importance of expressive play as children try on different sides of themselves.
THIS KIT INCLUDES:
NEW Book "

Unicorn's Dress-Up Day"

12 activity cards, magnetic outfits, and wet-erase crafts

Unicorn, Dragon, and Fox wooden collectibles

Tri-fold world-building backdrop
Subscribe Now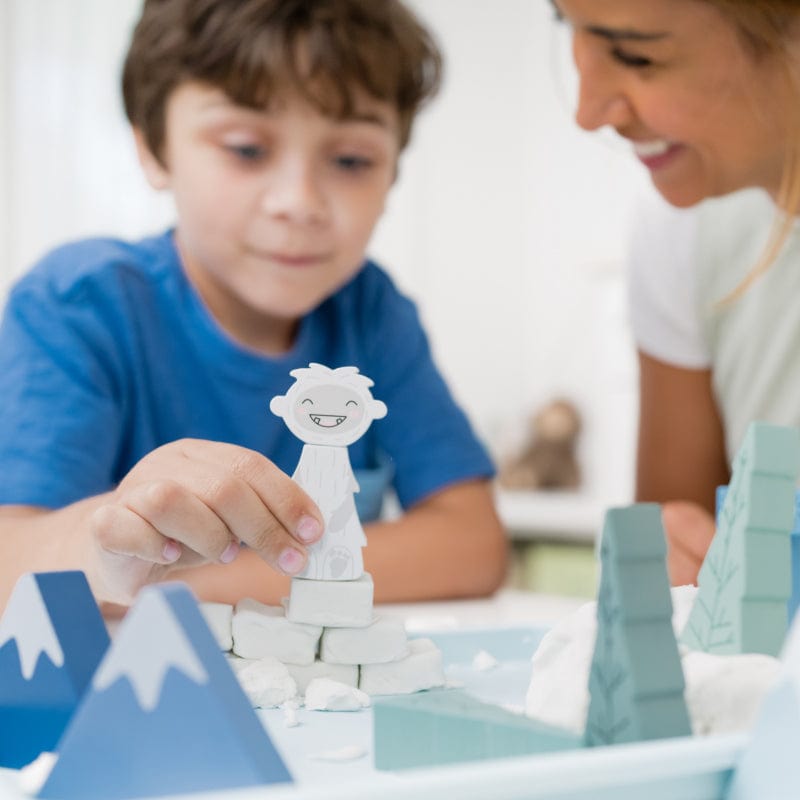 Kinspiration Kit: Mindful Play with Yeti
Join Yeti for a Mindful Play experience that promotes mindfulness, sensory exploration, and social skills. "Yeti's Best Snow Day" kicks off the storytelling adventure, while activity cards, wooden creatures, sensory snow, and world-building accessories help bring the fun to life.
The Slumberkins Kinspiration Kits are a fun and immersive way to bring the proven benefits of therapeutic play into your home. Intentionally designed by therapists and educators, our collection of Kinspiration Kits empower children to build confidence, regulate emotions, and make important connections. 
Play is not only fun for children—it's how they learn! Dive into a world of inspired learning alongside your favorite Slumberkins creatures. Some activities encourage children to explore independently. Others are meant for you and your child to do together. However you decide to play, we hope you and your child find joy in each carefully crafted experience. Suitable for ages 3+.


What's Included: 
Yeti's Best Snow Day 8" x 8" paperback book

Activity Cards on a silicone ring with 12 different prompts that promote both independent and collaborative play

3 wooden creatures measuring 3"L x 1.5"W x 0.75"D 

1 tri-fold paper backdrop measuring 20.75"W x 10.25"L 

1 Affirmation Poster measuring 8"W x 10"L

1 package of sensory snow made of non-toxic beeswax and glass beads

3 wooden mountains measuring 2.5"L x 2.25"W x 0.75"D

3 wooden trees measuring 3"L x 1"W x 0.75"D

3 silicon molds

1 penguin (2.25"W x 3"L)

1 sphere (2pc making a 1.25" sphere)

1 cube (2pc making a 1.75" cube)

1 wooden shovel measuring 3.5"L x 1.25"W

1 Wood and silicone footprint stamp measuring 3"L x 1.5"W

1 Silicone storage bag measuring 8.5"W x 10.25"L

1 Silicone activity tray measuring 10"W x 11"L x 0.75"D

Storage box for easy clean up 11.75"W x 10.5"L x 5.5"D
*Note: Age-graded 3+.
Subscribe Your Way
Choose the best plan for your family, and we'll take care of the rest.
Pay as You Go
$78
(PER KIT)
+$10 store credit each quarter
Liquid error (sections/feature-block line 39): product form must be given a product
Best Value
4 Kit Pre Pay*
$275
($312 value)
+$20 store credit each quarter
Liquid error (sections/feature-block line 39): product form must be given a product
*Prepaid subscriptions are non-refundable. As a Prepaid Member you will continue to receive your prepaid boxes and have access to all the other amazing membership perks until the end of your prepaid annual term. For more information about our subscription visit our FAQ's.