A Lesson In Conflict Resolution
Conflict Resolution
Hammerhead's Recess Challenge Board Book
What's Included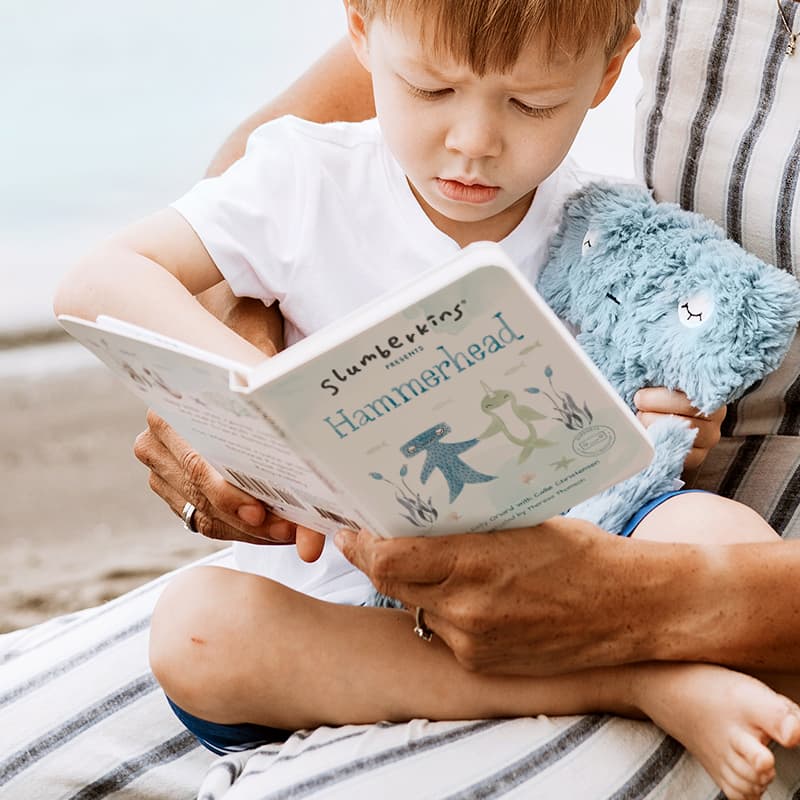 The Board Book
Yeti Kin comes with the "Yeti Greets the World" Board Book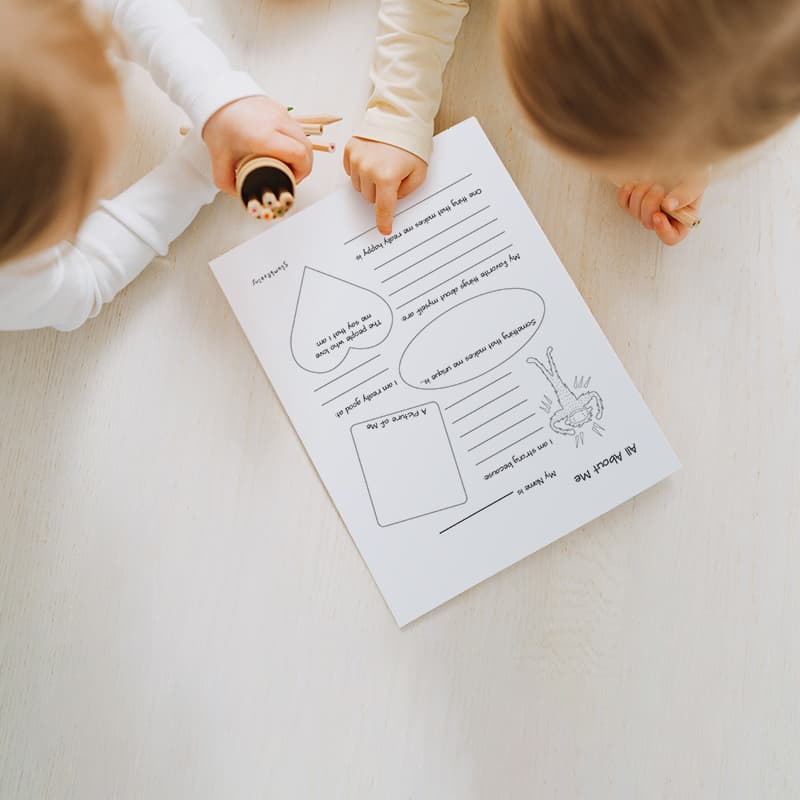 Downloadable Resources
Free resources like coloring and activity sheets, and games that you can download at any time
Specs
Intentionally designed without detachable plastic pieces to give caretakers peace of mind

Board Books measure 5"W x 7"L
"Hammerhead is the softest new friend and his story is perfect for my sometimes angry little baby shark."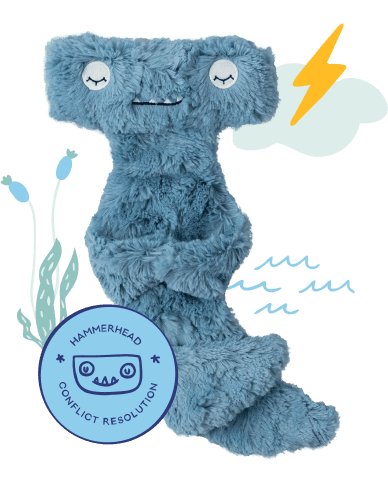 Customer Reviews
A simple book with big themes!
I bought this for my 6-year-old son to help with conflicts he's experiencing at school and on his sports team. His days seem to be improving because he comes home with exciting news to share, including what color day he's had (pink is a really good day!). He enjoys looking at the pictures and the words are simple enough for him to read. He's becoming an independent reader and it's now becoming one of his go-to books. He's also sharing and reading to his little brother! I am thoroughly enjoying Slumberkins and can see why a lot of parents enjoy the books and resources.
Class Favorites
I am a second grade learning support teacher and my students love, love, love these books! These books are fantastic for children and help teach them social/emotional skills. I have started collecting the books and my student's always ask when the new ones will be delivered for them to read. Each and everyday during independent reading my students always choose a slumberkins story!
The perfect gift for any age!
I have just fallen in love with Slumberkins. The Hammerhead is my son's first one and we just love it so so much. There is almost no greater gift than showing your kids you love and care for them with these comforting and emotional gifts. LOVE SLUMBERKINS!!!