Gratitude
Honey Bear Kin
Specs
Machine washable, air dry

Intentionally designed without detachable plastic pieces to give caretakers peace of mind

Kins measure 6" W x 14" L

Soft and silky fur, perfect for smooshy hugs

Stuffed with hypoallergenic fiberfill

100% Polyester material

Board Book (measures 
5" W x 7" L) & Affirmation Card (Affirmation Card style may vary)

See the

size chart

for a complete list of sizes for all of our products
What's Included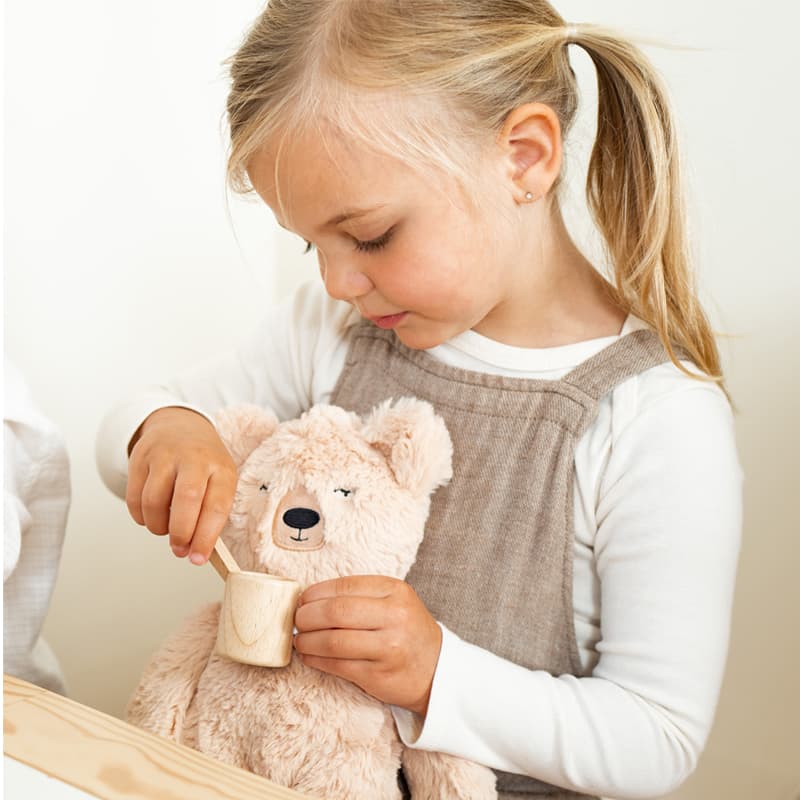 The Kin
Perfect for play and hugs, with stuffed arms and legs that 3+ little ones can grab onto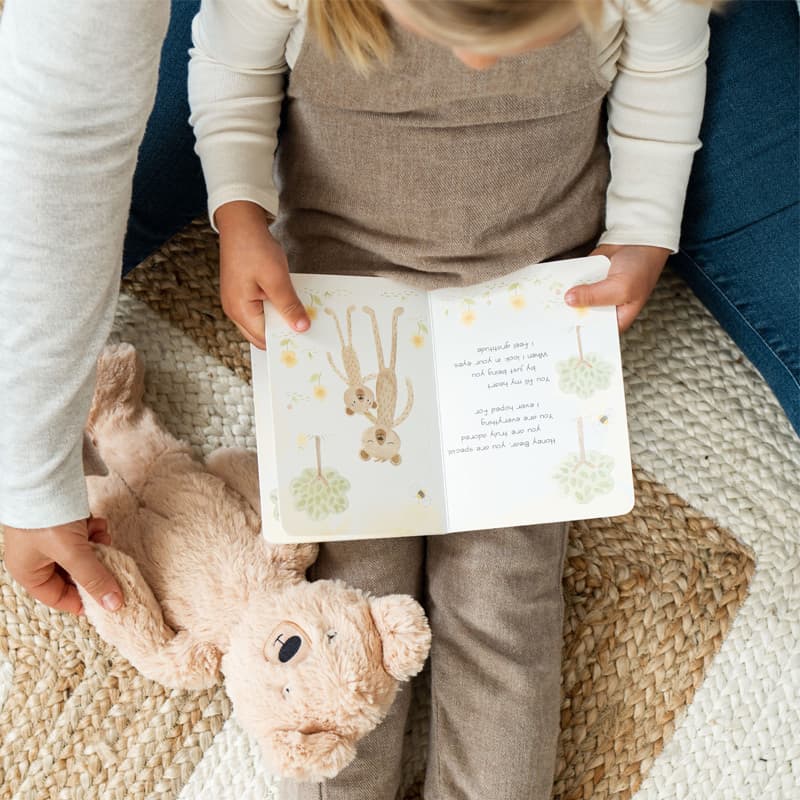 The Board Book
Honey Bear Kin comes with the "Honey Bear, I'm Grateful For You" Board Book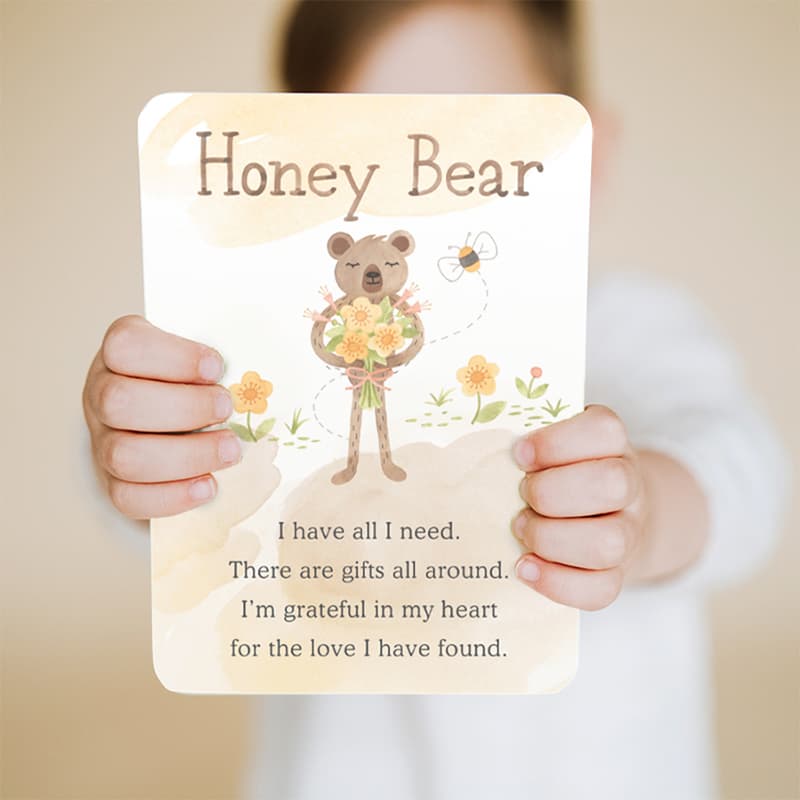 The Affirmation Card
A daily affirmation for your child to practice and carry with them wherever they go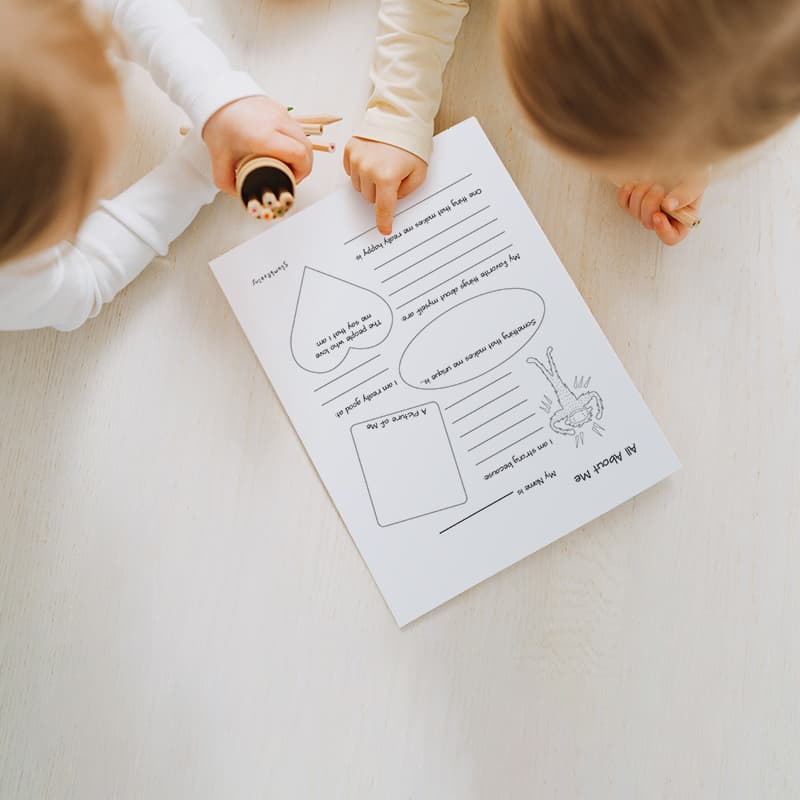 Downloadable Resources
Free resources like coloring and activity sheets, and games that you can download at any time
"My son has a special animal he cuddles at his sitters and a bear at his grandparents, but hadn't attached to any thing at home. I'm happy to announce we have a winner!"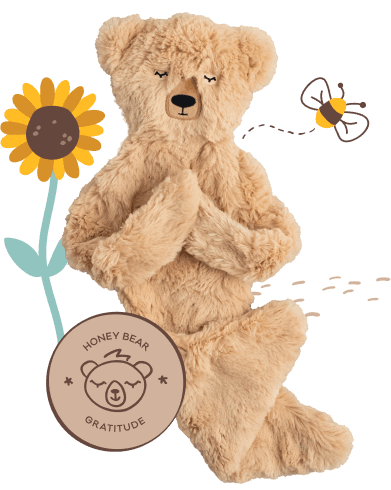 Customer Reviews
Baby Gift
Got for a baby shower gift. It is all perfect and very sweet, happy with this purchase and will be back for more.
Grandma!
I bought a set for my grandson and granddaughter, took a moment to admire the set before I shipped them out. Absolute softness and such gentle faces. Wish they had been around when I was a lil girl. Can't wait to watch my grandbabies fall in love with them!
8 month old's best buddy
It took me about 6 months before I found the right stuffed bear for my sweet baby girl. She loves how soft he is, and he's the perfect size for her to hold and play with. Every night I read the gratitude book while she holds honey bear. It's become a highlight of our daily routine. I love that there are no small hard pieces, he's machine washable, and made with materials that I don't have to worry about her putting in her mouth. The book is so sweet and I can't wait until she can repeat the positive affirmations along with me. Definitely a fantastic purchase that will bring years of happiness to my baby and I. We're full of gratitude!
Wonderful support
I have bought 4 Slumberkins characters for our new granddaughter. I love the message and welcome the assistance in helping to teach her about emotional wellness, care, love and emotions. Will definitely be buying more. This will also be my new gift for baby showers. Thank you Slumberkins.