Self-Esteem
Bigfoot Kin
Specs
Machine washable, air dry

Intentionally designed without detachable plastic pieces to give caretakers peace of mind

Kins measure 6" W x 14" L

Soft and silky fur, perfect for smooshy hugs

Stuffed with hypoallergenic fiberfill

100% Polyester material

Board Book (measures 
5" W x 7" L) & Affirmation Card (Affirmation Card style may vary)

See the

size chart

for a complete list of sizes for all of our products
What's Included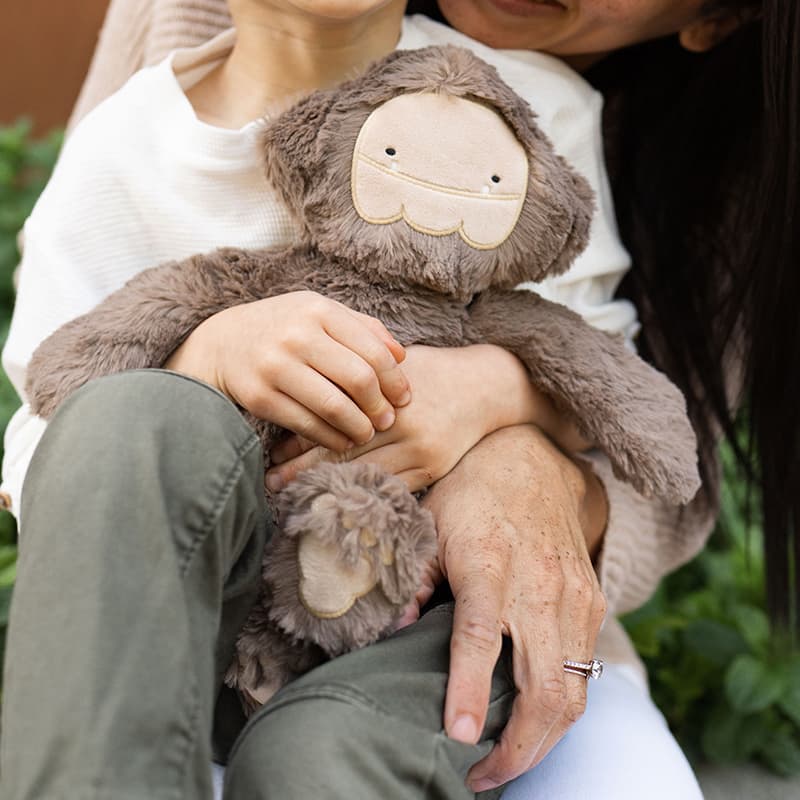 The Kin
Perfect for play and hugs, with stuffed arms and legs that 3+ little ones can grab onto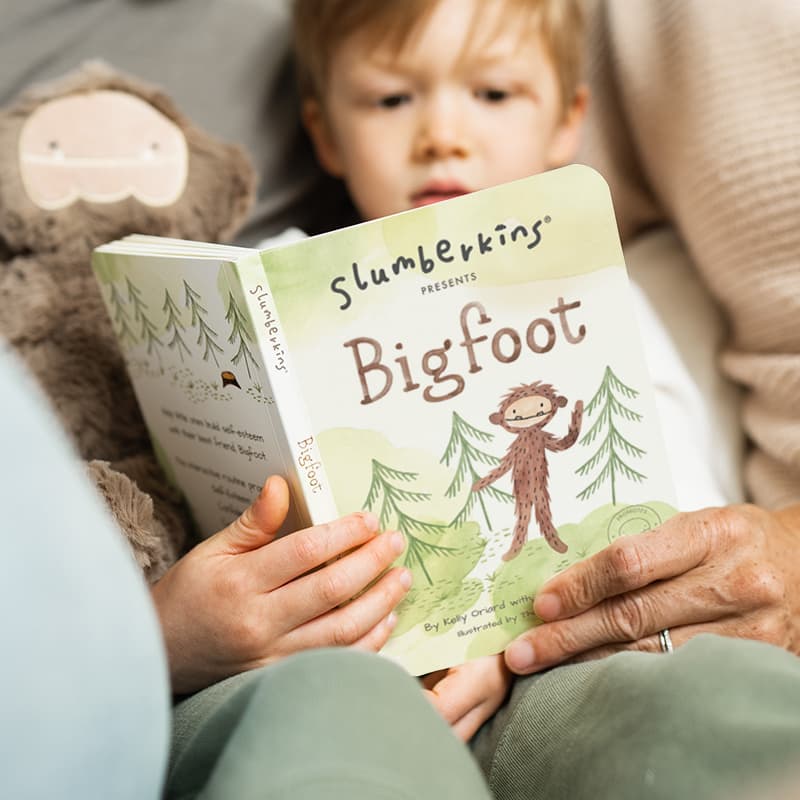 The Board Book
Bigfoot Kin comes with the "Bigfoot, You are Loveable" Board Book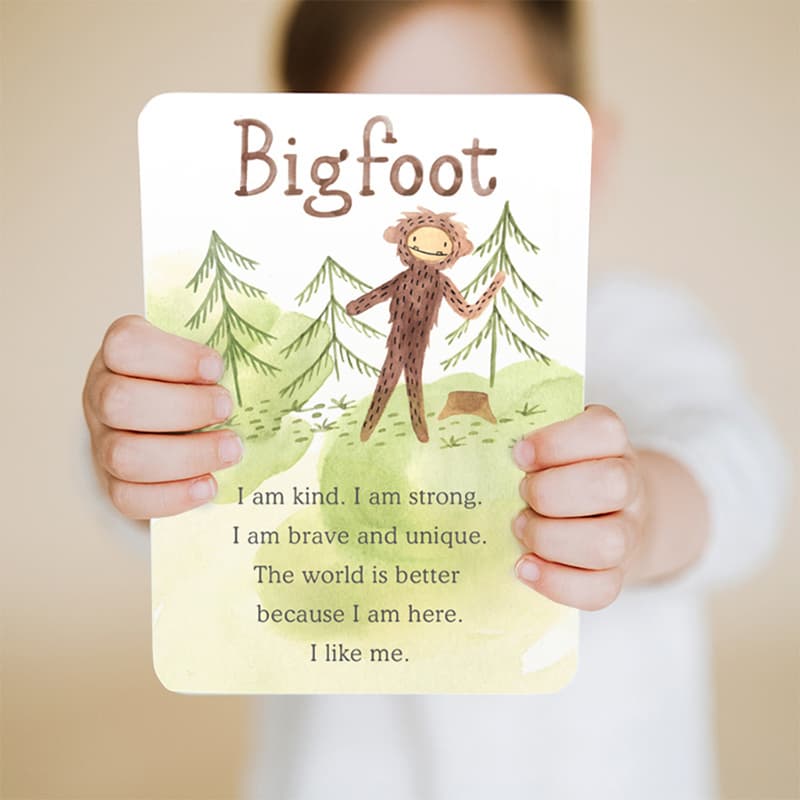 The Affirmation Card
A daily affirmation for your child to practice and carry with them wherever they go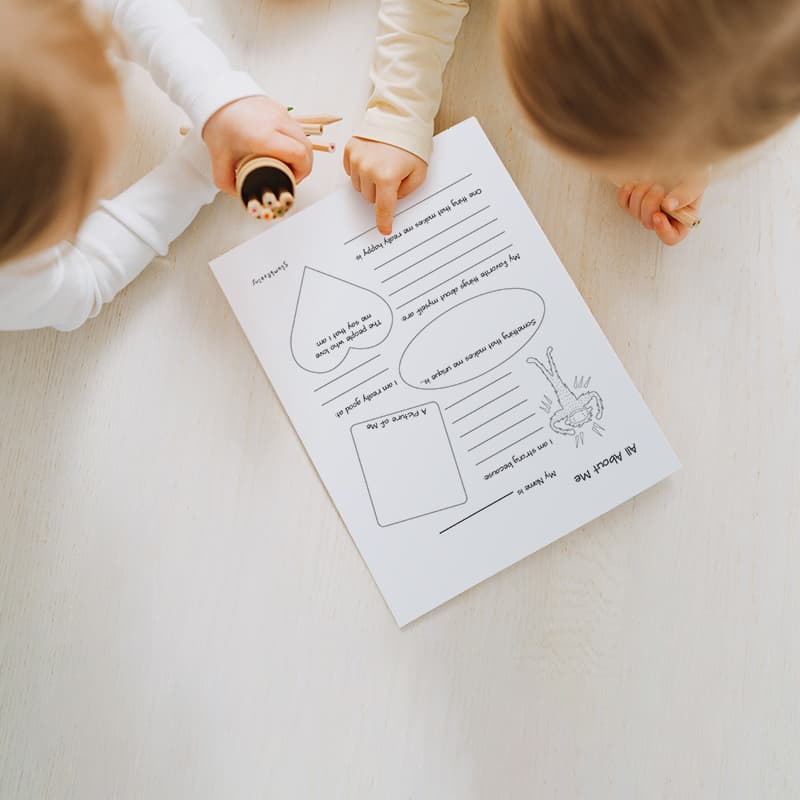 Downloadable Resources
Free resources like coloring and activity sheets, and games that you can download at any time
"I'm in love! My nephew is almost 2 years old and just diagnosed with Autism. I was very impressed with the speedy delivery, and I love Bigfoot and the story that goes with."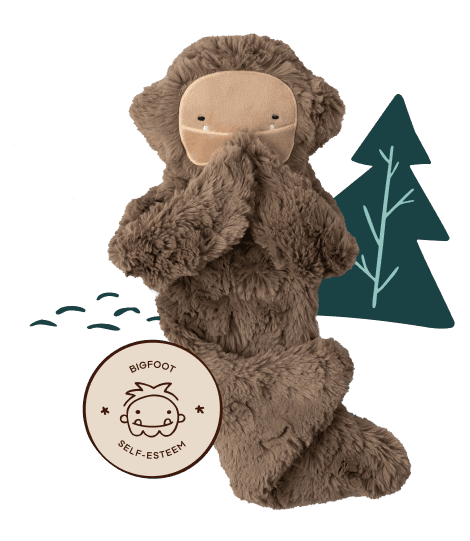 Customer Reviews
My nephew loves his new creature!
I ordered this as a gift for my 1.5 year old nephew. He absolutely adores the creature and has been "reading" the book nonstop. I know he'll benefit from the lessons and stories of Big Foot as he grows.
Perfect for my Son
My son has been struggling with thinking he is not as good as other kids. He has ADHD and Dyslexia and gets made fun of at school. The story of Bigfoot is helping him realize that he is loved, and he should love himself! He is going into 5th grade, so I was afraid he would think it was stupid. I see a real change in his behavior, and he puts Bigfoot in the middle of his bed on his pillow every morning. Thank you soooo much!!!
Love it!
Arrived quickly and it's ADORABLE. I'm super excited to give this to my sister for her baby that is due in July. Her and her husband love bigfoot and I know it will be the perfect pal for their little one.
Biggie
We love bigfoot! The book is great to read to kids! The kin is so soft and snuggly!
Absolutely Lovely
My son loves his new buddy, and the book is so lovely, with a great message.