What's Included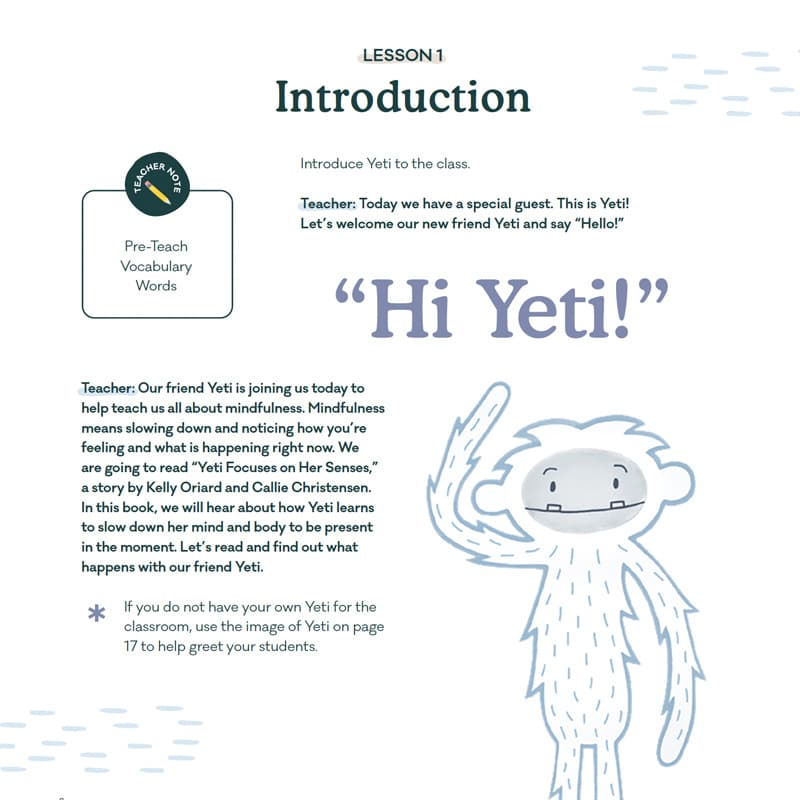 Lesson 1: Mindfulness with Yeti
Through reading the story, "Yeti Focuses on Her Senses" students learn to slow down, notice their senses, and relax their bodies to be fully present.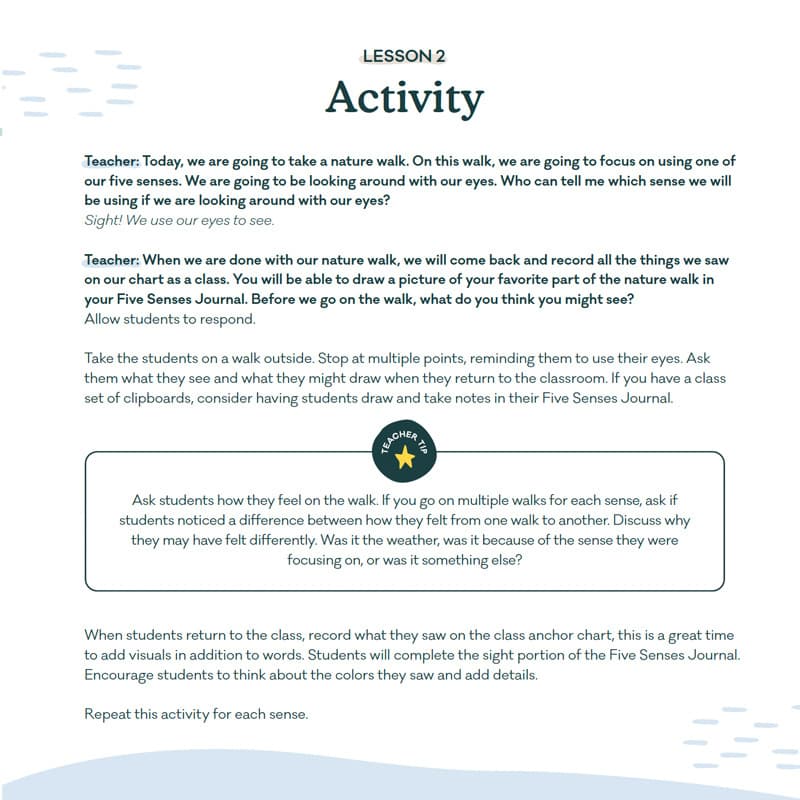 Lesson 2: Introducing the Five Senses
Students learn to identify the five senses and the different aspects of life their senses allow them to experience.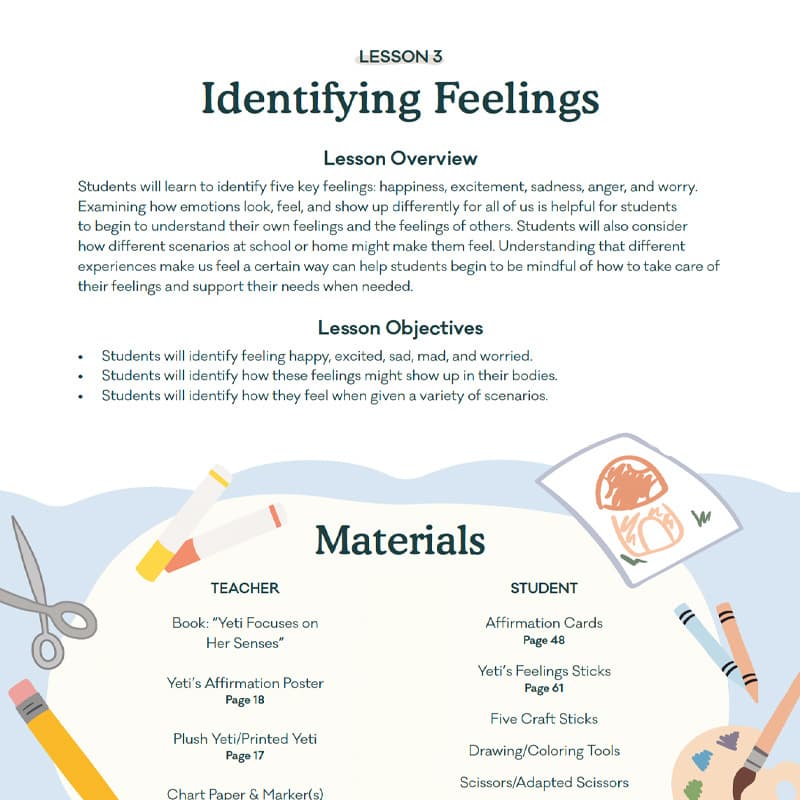 Lesson 3: Identifying Feelings
Students identify five key feelings of happiness, excitement, sadness, anger, and worry and learn to describe how these feelings may show up in their bodies.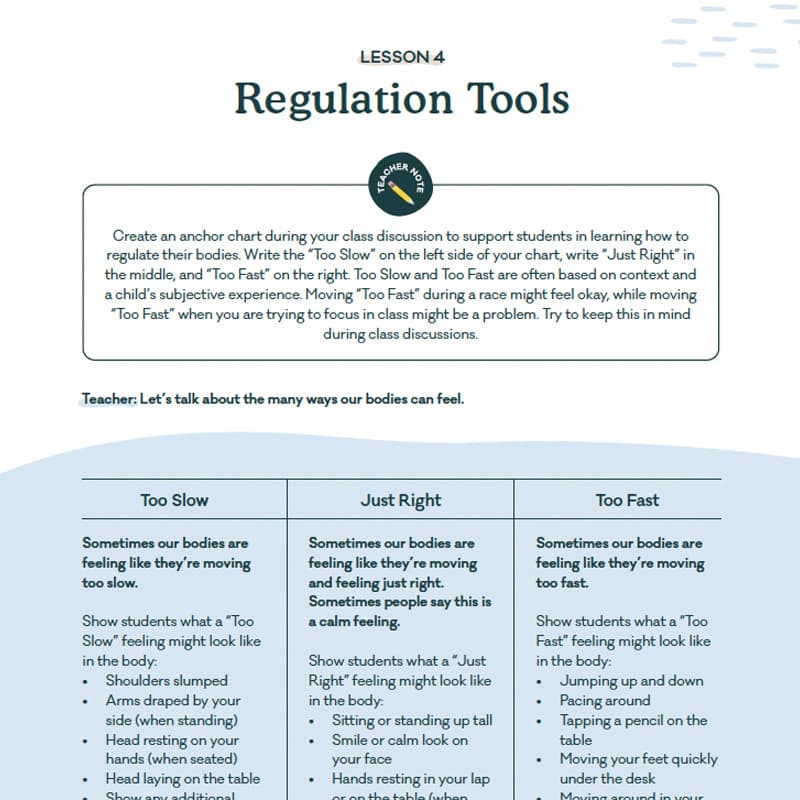 Lesson 4: Regulation Tools
Students explore different emotional regulation tools and learn to identify tools that calm or energize their bodies.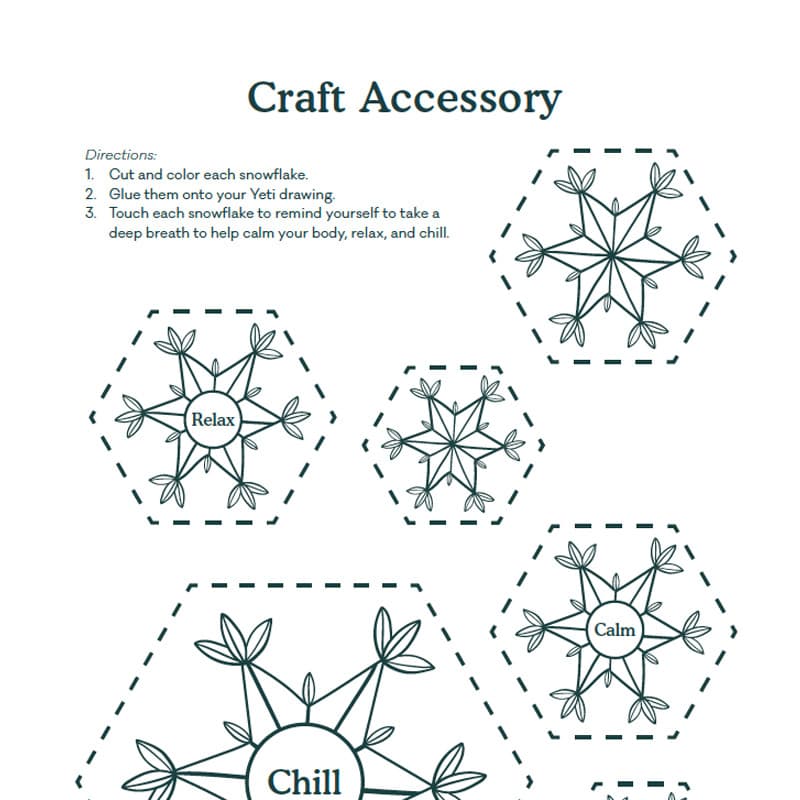 Materials & Resources
Key terms, discussion, and reflection questions support a deeper understanding of the important message and intention of Yeti's lesson.