Creativity
Dragon Kin
Specs
Machine washable, air dry

Intentionally designed without detachable plastic pieces to give caretakers peace of mind

Kins measure 6" W x 14" L

Soft and silky fur, perfect for smooshy hugs

Stuffed with hypoallergenic fiberfill

100% Polyester material

Board Book (measures 
5" W x 7" L) & Affirmation Card (Affirmation Card style may vary)

See the

size chart

for a complete list of sizes for all of our products
What's Included
The Kin
Dragon's imaginative spirit helps children confidently explore their creativity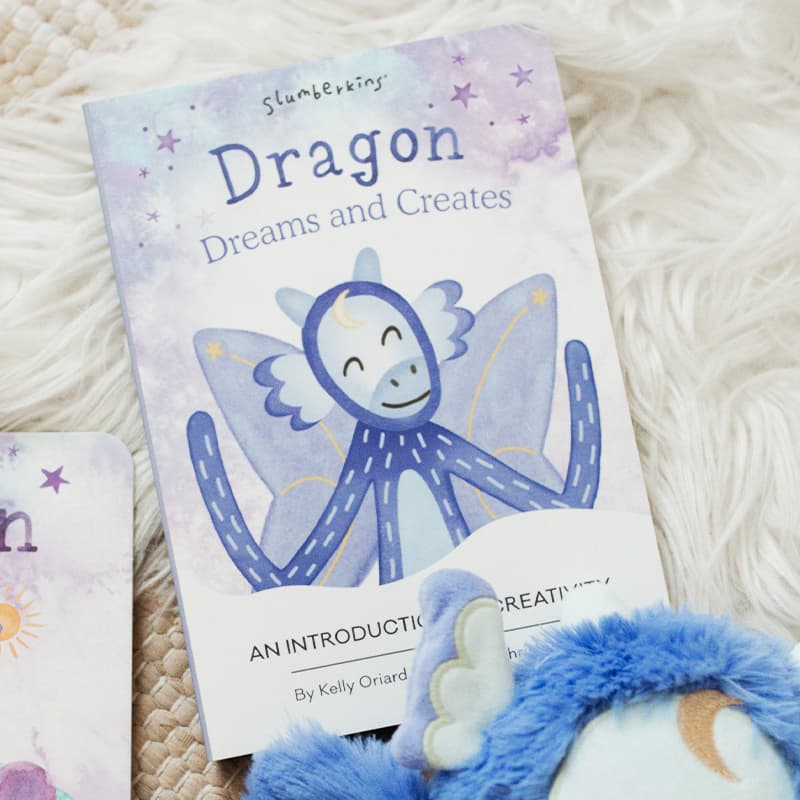 The Board Book
Dragon Kin comes with the "Dragon Dreams and Creates" Board Book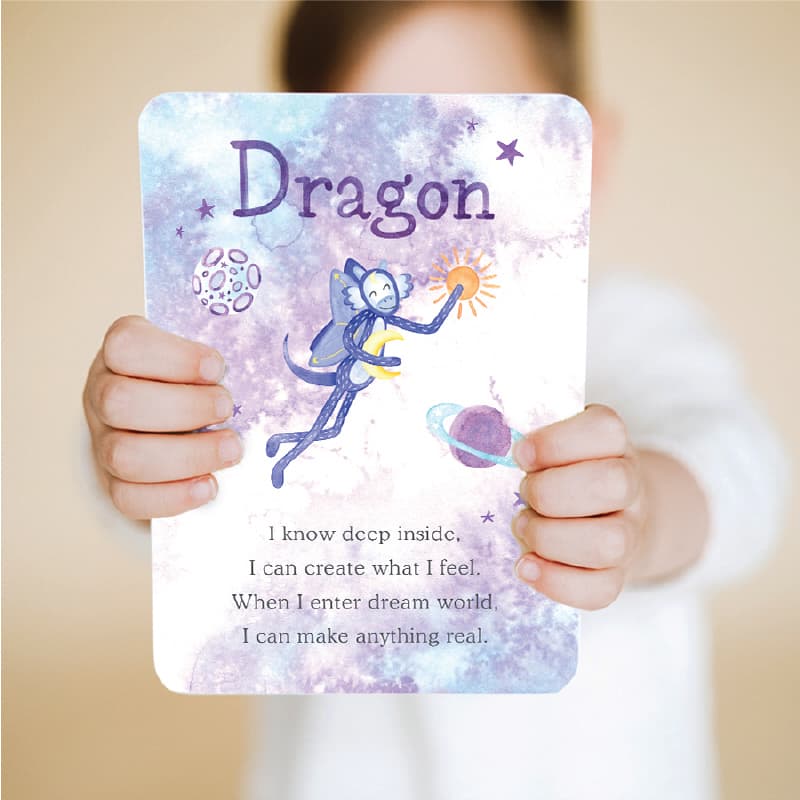 The Affirmation Card
Families can practice Dragon's affirmation together to strengthen children's learning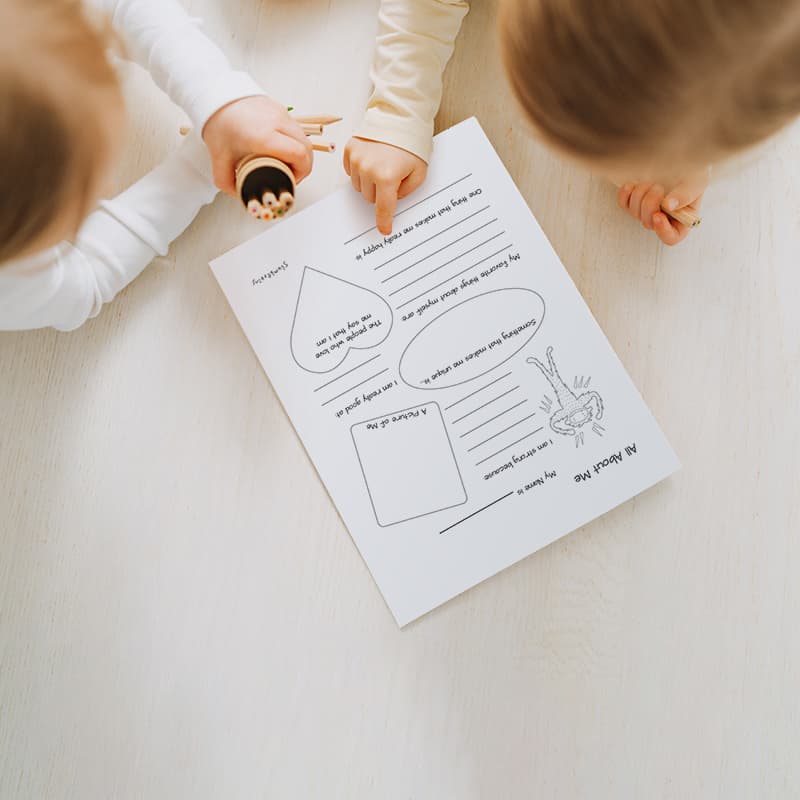 Downloadable Resources
Free resources like coloring and activity sheets, and games that you can download at anytime
Customer Reviews
The MOST healing kin!
I was able to finally try slumberkin and out of the 3 I ordered there is no doubt this is the one I immediately attached to most of all I cannot let it go it is perfect for me the feel, the color, the design. I don't know if there will ever be a more perfect one for me!
Dragon kin
Our newest much loved kin. He's such a lovely vibrant blue and so so soft, I think maybe even softer than our others he's that silky! Love his book and new space adventure. A treasured new addition
So beautiful!
Dragon's color is so vibrant in person! My son loves it and is already wanting Fox and Sloth after watching the show. Hoping to eventually add those to our collection.
Dragon is DYNAMITE!
Definitely a favorite! We love the story of Dragon! The color of the Dragon Kin is absolutely beautiful, & the sparks of creativity from the book are so perfect!
Obsessed!
This is the second kin I've purchased, & I couldn't be happier. An adorably fun design, & incredibly soft just like my first. Sweet affirmation & lovely book. Absolute perfection!