Specs
Machine washable, air dry

Intentionally designed without detachable plastic pieces to give caretakers peace of mind

Kins measure 6" W x 14" L

Soft and silky fur, perfect for smooshy hugs

Stuffed with hypoallergenic fiberfill

100% Polyester material

Board Book (measures 
5" W x 7" L) & Affirmation Card (Affirmation Card style may vary)

See the

size chart

for a complete list of sizes for all of our products
What's Included
The Kin
Perfect for play and hugs, with stuffed arms and legs that 3+ little ones can grab onto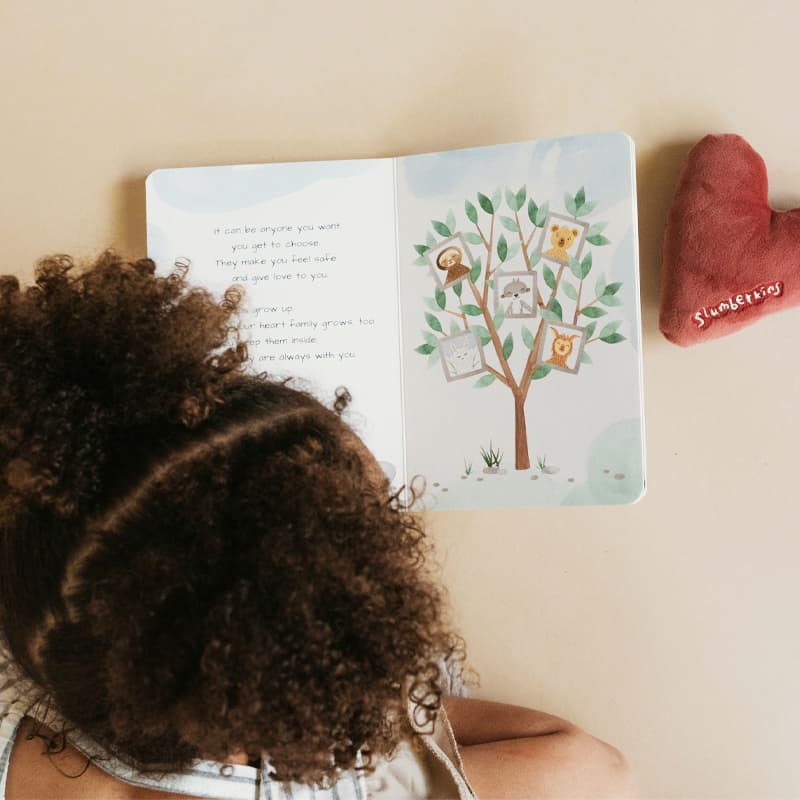 The Board Book
Otter Kin comes with the "Otter's Heart Family" Board Book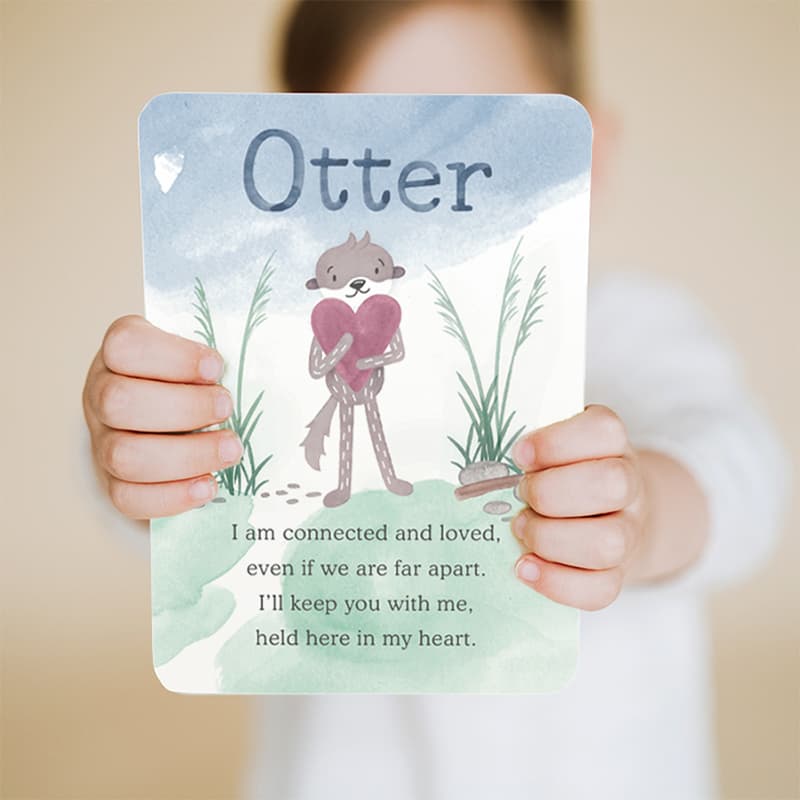 The Affirmation Card
A daily affirmation for your child to practice and carry with them wherever they go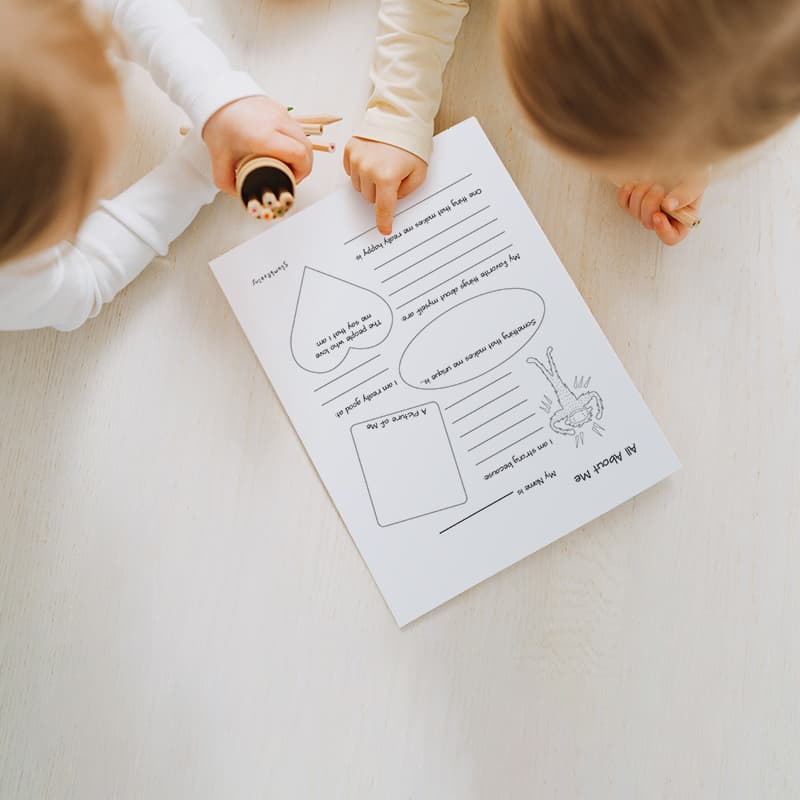 Downloadable Resources
Free resources like coloring and activity sheets, and games that you can download at any time
"Otter is an awesome addition to the Slumberkins family. Bringing the message that families don't have to look alike or live together to love each other."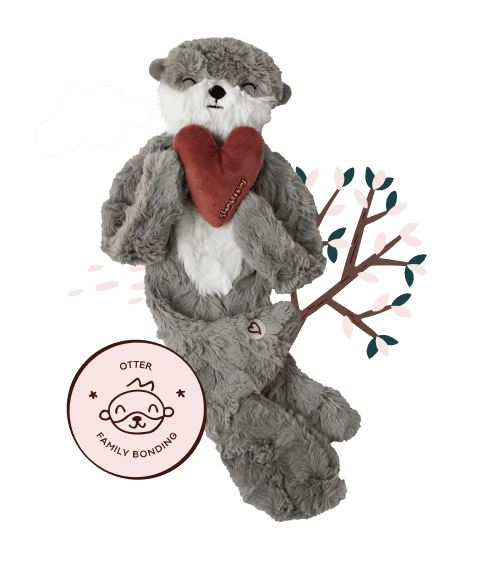 Customer Reviews
Our favorite toys!!
We absolutely love all slumberkins. The otter was a perfect addition, and the story for it is probably my favorite for our family!
So Soft!
This otter is so soft and cuddly. The heart is a beautiful edition and makes the connection between 2 people feel not that far. The book and affirmation card are both well made and hardy.
Perfect way to send love!
I live in the USA and I sent Otter to my friend in England who is going through a really tough time right now. They love him and his message of connection and love is exactly what was needed. (Also this little guy made it all the way across the pond in less than a week. Amazing! Thank you!)
This otter is so soft!
My grandchildren loved receiving these adorable kins - the otter and the family distance bonding story is perfect. This was our first purchase from slumberkins, but seeing how much they loved their new animal friends- more are already ordered. The children told their mother that they were going to sleep together that night so that their otters could hold hands as they slept... It doesn't get much sweeter than that.
Bought otter for me and my nephew and he is now one of our favourites!
I love the book that comes with sweet otter. Such an important message to feel love and part of a family.. to connect. I love far away from my family and have bought otter for my nephew and for me too so we can share the kins and hearts! I feel the Slumberkins books are for everyone and teach important emotional lessons that we so often forget about in favour of more academic subjects.