What's Included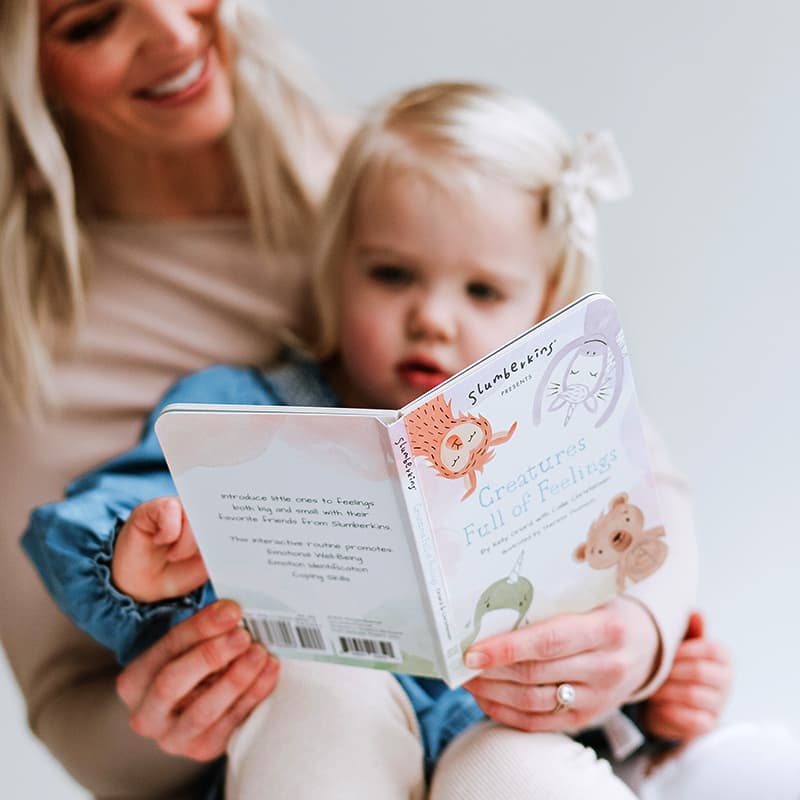 The Board Book
Yeti Kin comes with the "Yeti Greets the World" Board Book
Specs
Intentionally designed without detachable plastic pieces to give caretakers peace of mind

Board Books measure 5"W x 7"L
"I bought this book for my daughter as we are currently introducing her to emotions and she loves it! She can mirror the different emotions and it's a go-to now!"
Customer Reviews
Emotions primer
We've got a few emotions books and this one is the best. Most slumberkins products are geared toward toddlers or children, but the few that are more popular with the babies are the best. This book and the jelly mini are perfect baby shower gifts for any gender.
Perfect for a curious little!
My 9 month old has been showing more and more interest in emotions/tone of voice/facial expressions, and this book is perfect! I'm glad we got it at this age.
Great for feelings education
I love this book as a way to introduce the Slumberkins critters and their array of feelings. The board book makes it ideal for little hands.
Awesome!
I love reading this to my 4 year old and 5 month old to help show different feelings!
My toddler loves this book!
I bought this book for my two year old daughter as we are currently introducing her to emotions and she loves it! She can mirror the different slumberkins' emotions and this book is one of her go-to's now when we read! This is a great introduction for little ones!