Emotional Courage
Ibex Kin
Specs
Machine washable, air dry

Intentionally designed without detachable plastic pieces to give caretakers peace of mind

Kins measure 6" W x 14" L

Soft and silky fur, perfect for smooshy hugs

Stuffed with hypoallergenic fiberfill

100% Polyester material

Board Book (measures 
5" W x 7" L) & Affirmation Card (Affirmation Card style may vary)

See the

size chart

for a complete list of sizes for all of our products
What's Included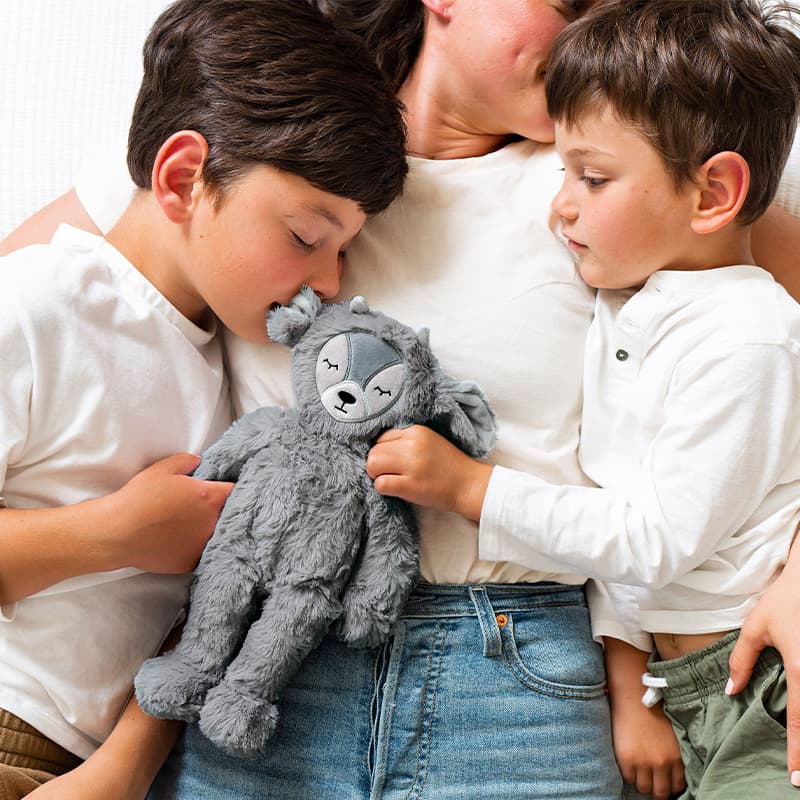 The Kin
Perfect for play and hugs, with stuffed arms and legs that 3+ little ones can grab onto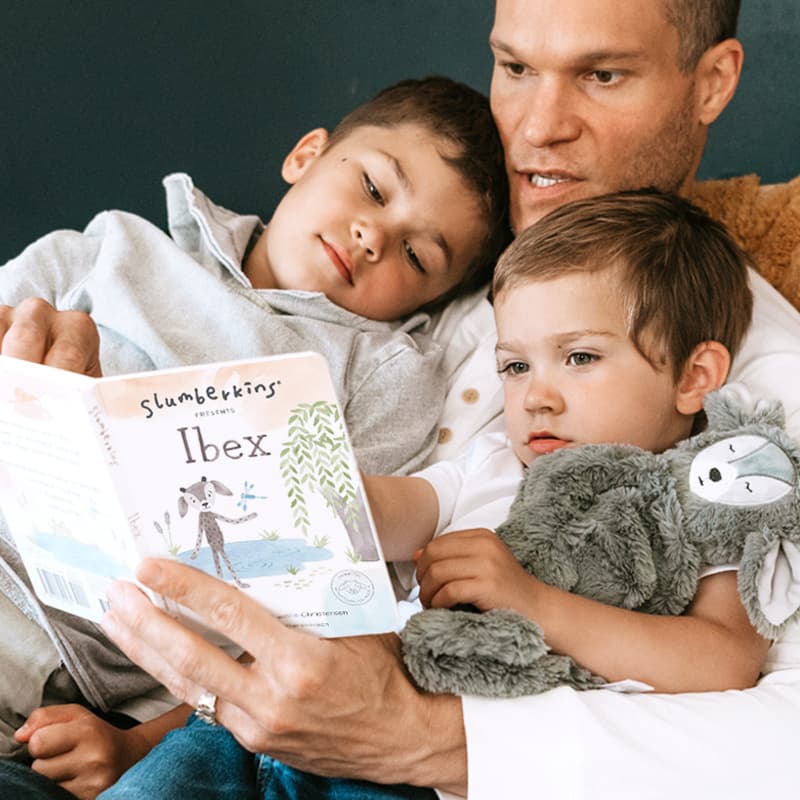 The Board Book
Ibex Kin comes with the "Ibex Greets His Feelings" Board Book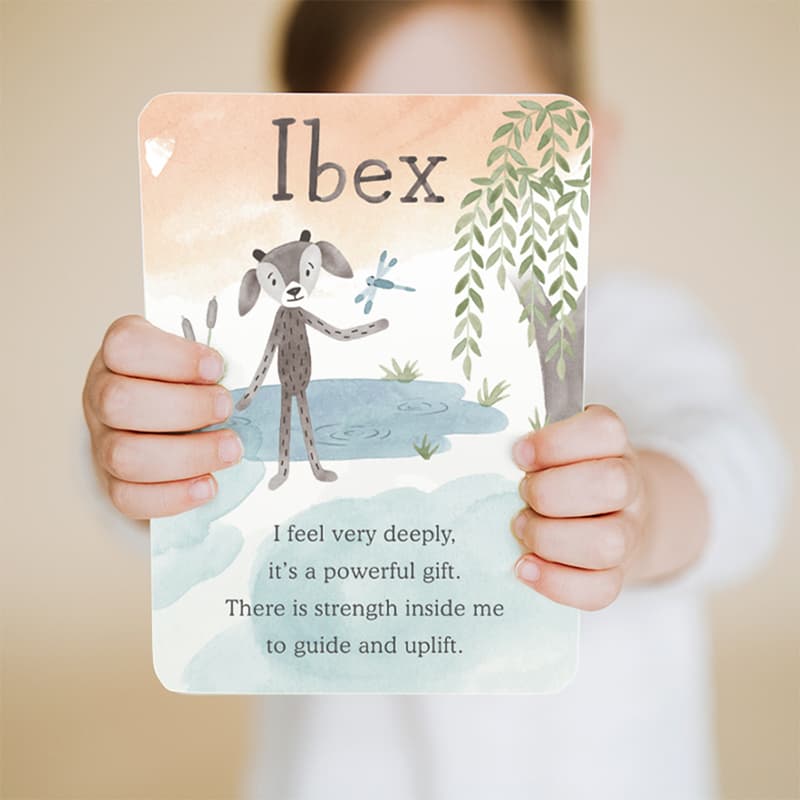 The Affirmation Card
A daily affirmation for your child to practice and carry with them wherever they go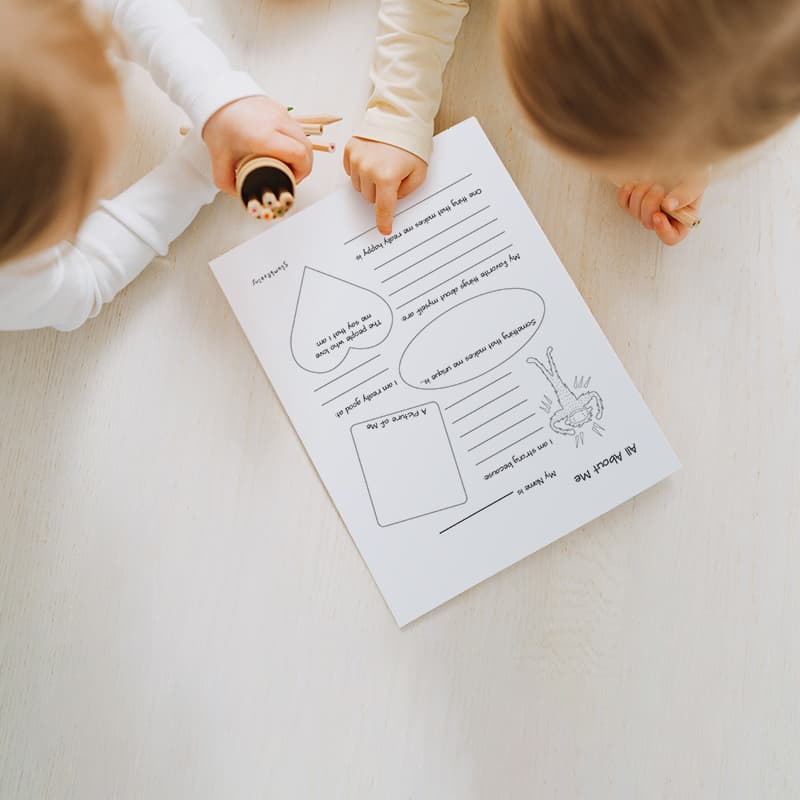 Downloadable Resources
Free resources like coloring and activity sheets, and games that you can download at any time
"The book that goes with him is just perfect. You can really feel that the Slumberkins Team has put so much love in their products. Don't hesitate, go get this little kin :)"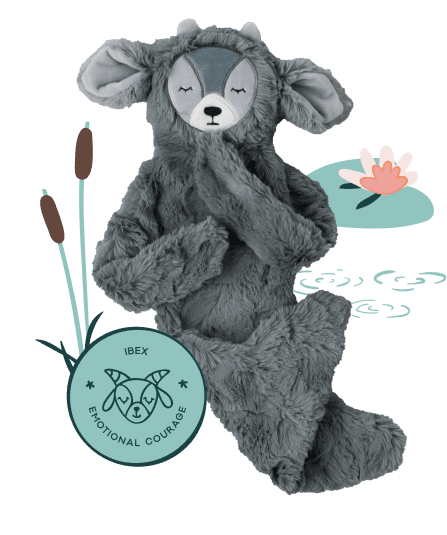 Customer Reviews
"Goatee"
Purchased for my 2 year old daughter to aid in comforting her when she must go to her mothers house during weekly custody exchanges. So far so good, let's hope the mother makes sure it's returned weekly and does not create more undesired stressors.
So sweet
Ibex (or "Bunny" as my daughter calls her) is the sweetest little creature! Learning that big feelings are ok is an essential part of healthy development, and ad someone who would have greatly benefitted from this lesson growing up, I'm especially grateful to be able to read the book with my daughter, who has inherited my big emotions. She will receive her Ibex on her birthday, but she's been studying the site and hoping for now. She's going to be so thrilled to open that box.
Love this affirmation
Ibex is super cute and soft. And the story and affirmation are both perfect for my toddler.
First Kin here ! And not the last :)
Ibex is adorable, and so soft ; and his facial expression is appeasing. The book that goes with him is just perfect. You can really feel that the Slumberkins Team has put so much love in their products. Really, don't hesitate, go get this little kin :)
Very cute toy
I bought the Ibex kin, because it was so cute. The meaning of the book that goes with it was so sweet.