Stress Relief
Alpaca Kin
Specs
Machine washable, air dry

Intentionally designed without detachable plastic pieces to give caretakers peace of mind

Kins measure 6" W x 14" L

Soft and silky fur, perfect for smooshy hugs

Stuffed with hypoallergenic fiberfill

100% Polyester material

Board Book (measures 
5" W x 7" L) & Affirmation Card (Affirmation Card style may vary)

See the

size chart

for a complete list of sizes for all of our products
What's Included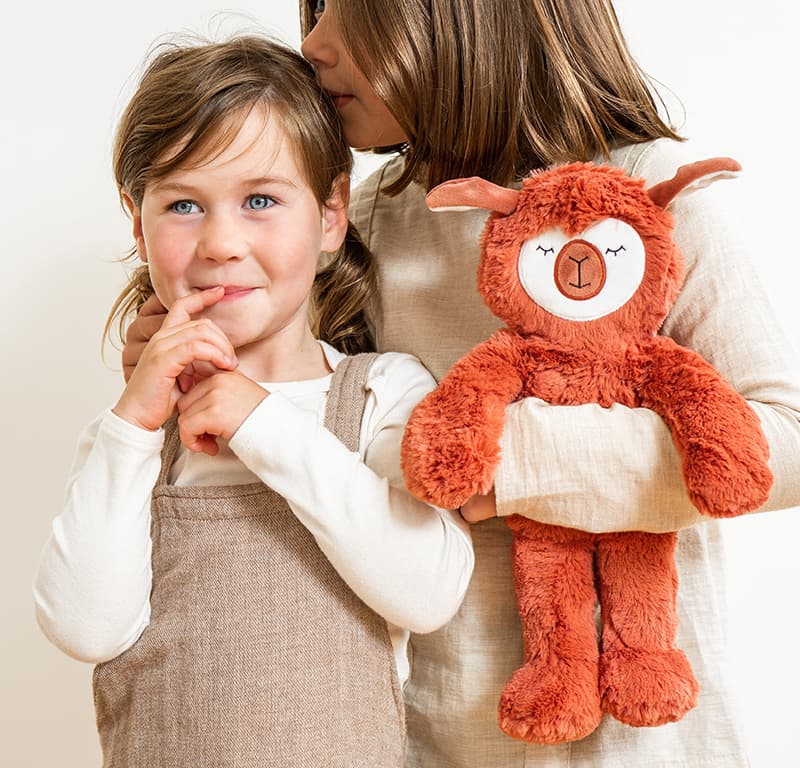 The Kin
Perfect for play and hugs, with stuffed arms and legs that 3+ little ones can grab onto
The Board Book
Alpaca Kin comes with the "Alpaca Will Be There" Board Book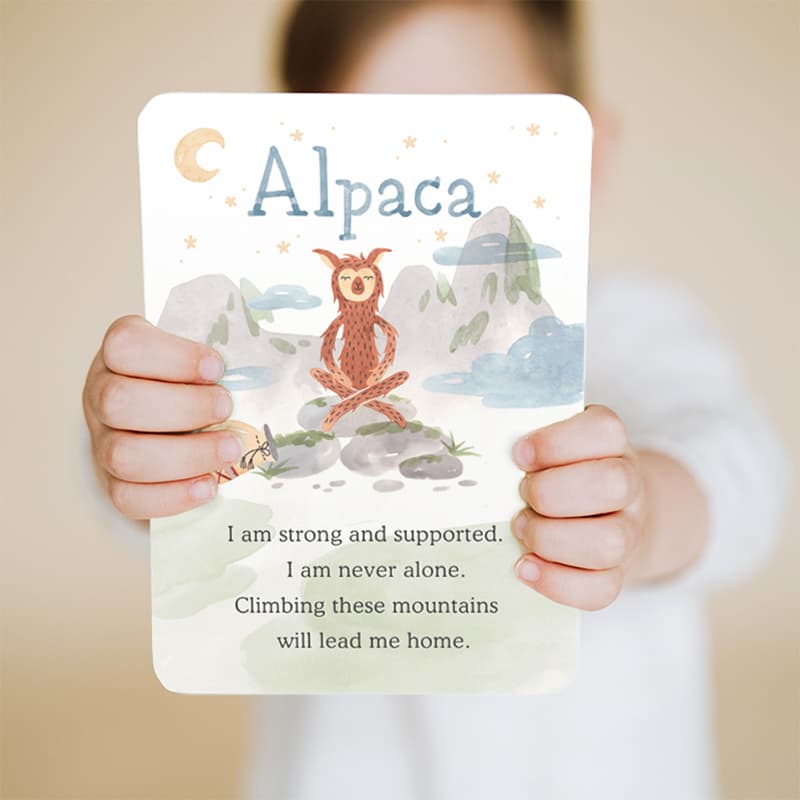 The Affirmation Card
A daily affirmation for your child to practice and carry with them wherever they go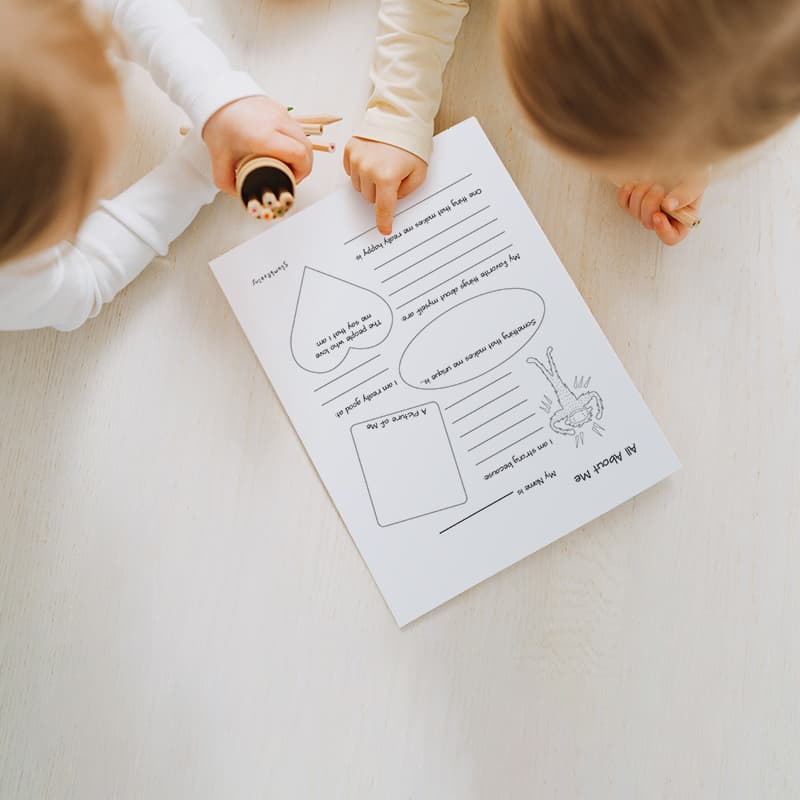 Downloadable Resources
Free resources like coloring and activity sheets, and games that you can download at any time
"My family has a long history with anxiety. I was nervous for my daughter to cope without tools like I did. Alpaca and its story are the best tool to help her!"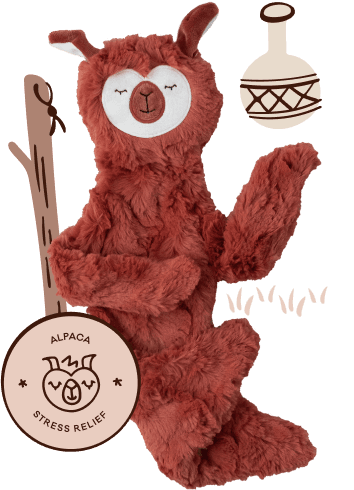 Customer Reviews
Alpaca is perfect for my kinder classroom!
We have an Alpaca worry bin in my kinder classroom and it has been such a wonderful tool for us this year! ❤️
8 year old deep feeling kid loves Alpaca & friends
We love this Alpaca and the book. Our 8 year old is often anxious at night, and reading this book has helped us to start build the muscle memory to bring her to calm. This is the 4th Slumberkins purchase we have made, and each one is so wonderful and complimentary.
For Adults Too!
I've had anxiety, about passing my anxieties, onto my kiddo. I hear how that sounds, so I knew I wanted it to be an approachable subject as he grows. *In walks Alpaca* I placed my order, opened the package, read the book, and felt immediate relief. This is now a gift for myself. (He will get a matching one at some point, I'm sure. And the book.) If you're on the fence about getting one for an adult, I'll leave you with this - I didn't know how much I needed this. It was nice to be able to give my inner anxious kid/teenager a hug. Great for all ages
Kiddo is in love!
We were so pleased with our purchase, and so was our daughter! She has been having anxiety and getting scared about pretty much everything, she's just at that age... But she loves her Alpaca! He currently goes everywhere with us, and any time my daughter starts to get nervous, she will give him a hug and tell him whatever is scaring her and, most of the time, it helps! We read the book every couple of days and, even though she's only 3, she's starting to get the hang of the affirmation, too.

It arrived very quickly, was beautifully packaged and most of all, has been a hit! I highly recommend slumberkins!
Alpaca is just darling!
10/10 we have many colors of alpaca but this character has been a blessing for my children when it comes to managing their stress!