Self-Expression
Lynx Snuggler
Specs
Machine washable, air dry

Intentionally designed without detachable plastic pieces to give caretakers peace of mind

Snugglers measure 16" L (including ears) and 9" W at the feet

Soft and silky fur, perfect for smooshy hugs

Stuffed with hypoallergenic fiberfill

100% Polyester material

Board Book (measures 
5" W x 7" L) & Affirmation Card (Affirmation Card style may vary)

See the

size chart

for a complete list of sizes for all of our products
What's Included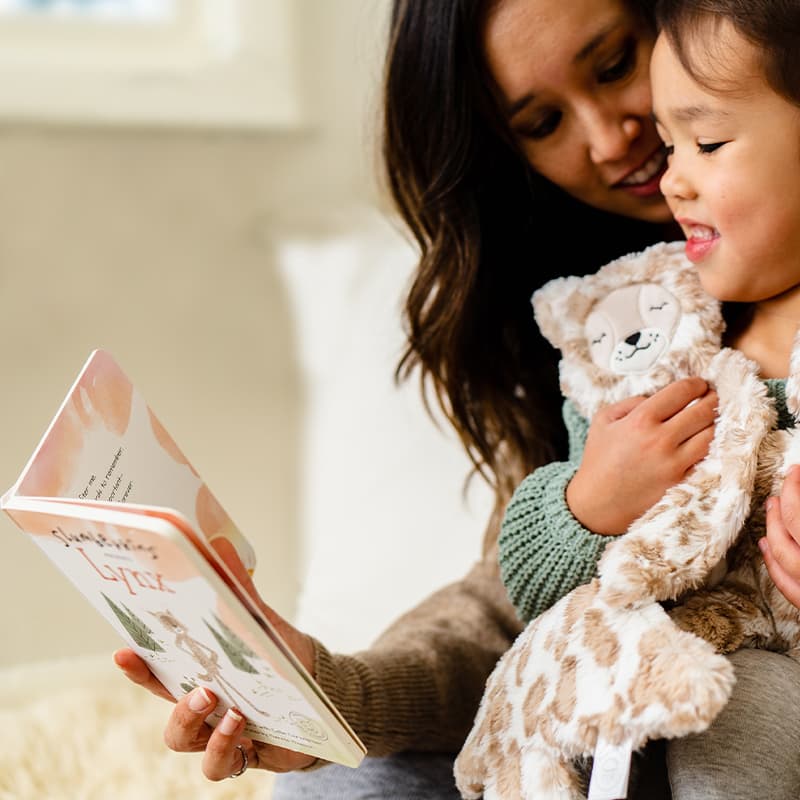 The Snuggler
A reassuring lovey for 0-3-year-old children with soft fur that's perfect for snuggles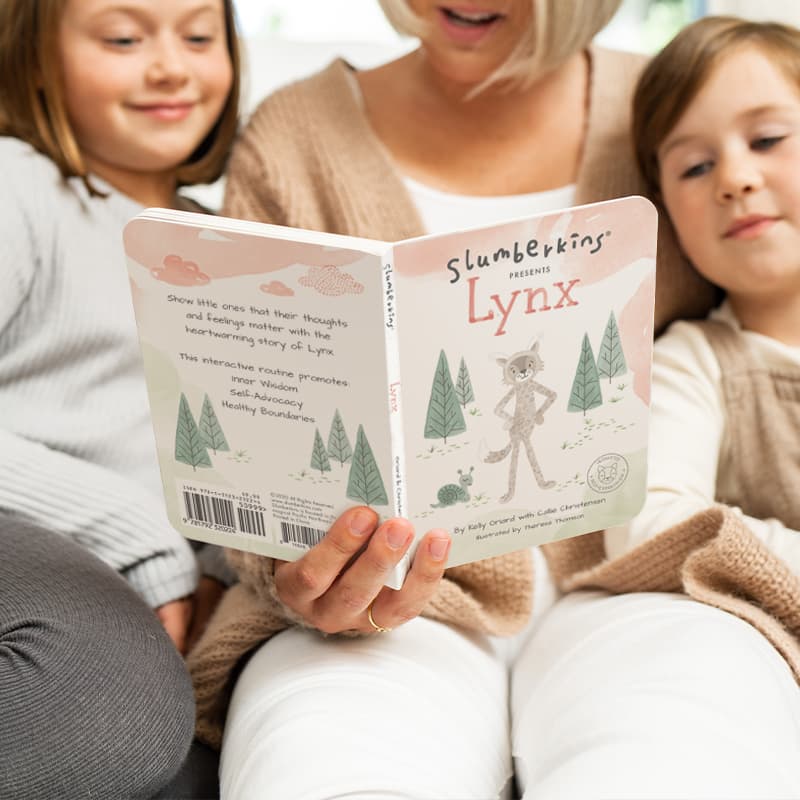 The Board Book
Lynx Snuggler comes with the "Lynx, Trust Yourself" Board Book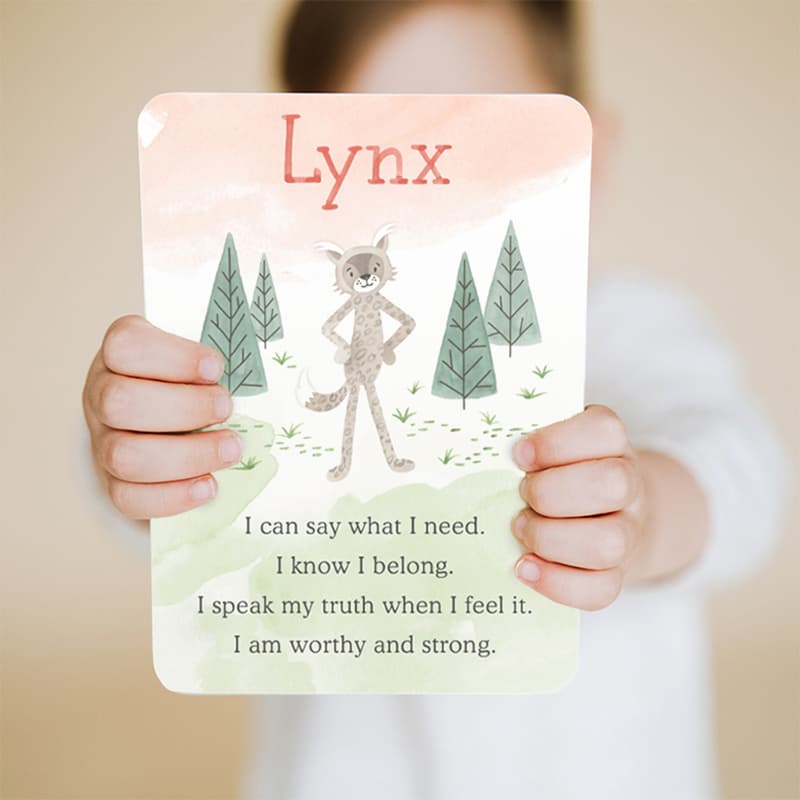 The Affirmation Card
A daily affirmation for your child to practice and carry with them wherever they go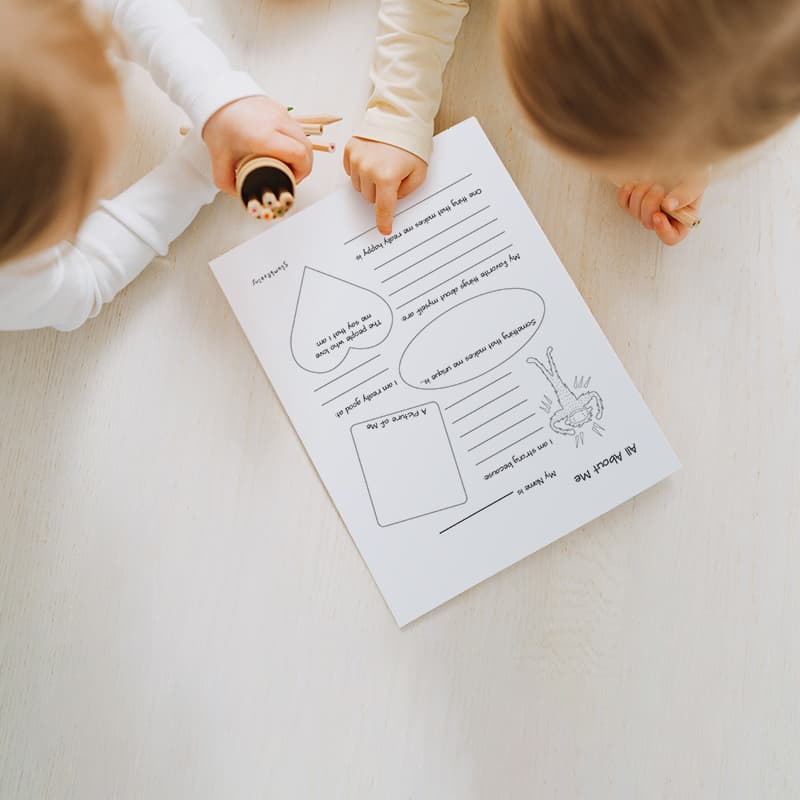 Downloadable Resources
Free resources like coloring and activity sheets, and games that you can download at any time
"We have a few other Slumberkins but my 2 year old absolutely adores her Lynx. She has a physical reminder to stand up for herself as she grows."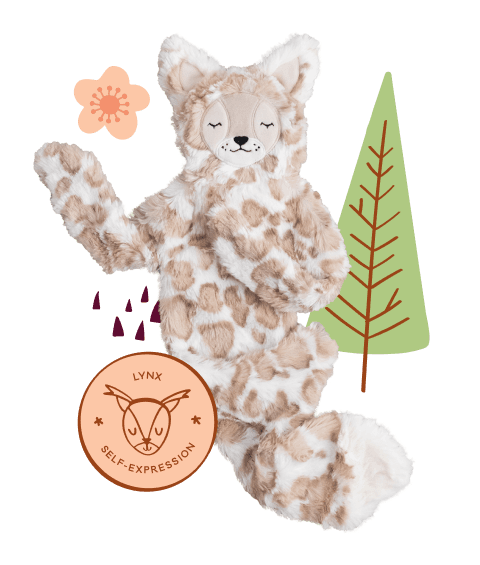 Customer Reviews
Such a beautiful affirmation and Snuggler
I love your company and the positive messages and learning lessons I can share with not only my daughter, but have with my nieces and family in general. It is great to begin early. My daughter has loved her Kins and snugglers since birth. She will be 2 in September. We love watching the show and taking out each matching Kin for her to have sensory and visual representation. Lynx snuggler is one of her absolute favorites. She takes her everywhere and I even purchased another as a backup. I'm thankful for the message and she is learning all about self expression and feelings. Thanks
We LOVE Slumberkins!!
The Lynx snuggler is our third Slumberkins. We've created a tradition of ordering one for each of our kiddos while pregnant with them. I look forward to it so much because I get to take my time & pick out which one I think will fit our next baby the best. Our boys (5 & 3 years old) still sleep with theirs! We know our daughter will love hers just as much. They are SO soft, adorable, & the quality is just great. This last order also had a surprise gift inside! Made my day. We love Slumberkins & will always highly recommend them :)
Christmas gift
I bought 2 snugglers for my 2 kids for Christmas and the lynx is the one that I got for my 7 year old daughter. We love the beautiful messages that they teach and they are wonderfully made! I want to get the kins next and I may even have to get one for myself!
Soft secret friend.
Full disclosure: I'm a grown adult with anxiety and ADHD and I bought the Lynx snuggler for myself. I got one of the 'misfit' ones because I have a huge soft spot for toys that are not wanted because they are different, and if I could give one of them a forever home, I wanted to do that. (The Island of Misfit Toys from Rudolph for sure made me cry when I was young!) The one I received had a bit of of a crooked stich in his tail, but it's really not too noticeable, and I love him anyway. I really like the flat body of the snuggler - if you roll them up, them are the perfect size to fit into the kangaroo pocket of my hoodie, and that means I can take my Lynx wherever I want any nobody has to know. I can just slip my hands in my pockets and feel his soft, silky fur. I like to lay him out on my lap while I'm reading or playing a game. Touching his fur is so relaxing. Thank you, Slumberkins!
Gift
This smugglers was a gift for my adult niece to use as a school psychologist and a mom. She immediately fell in love with the story/message.