What's included?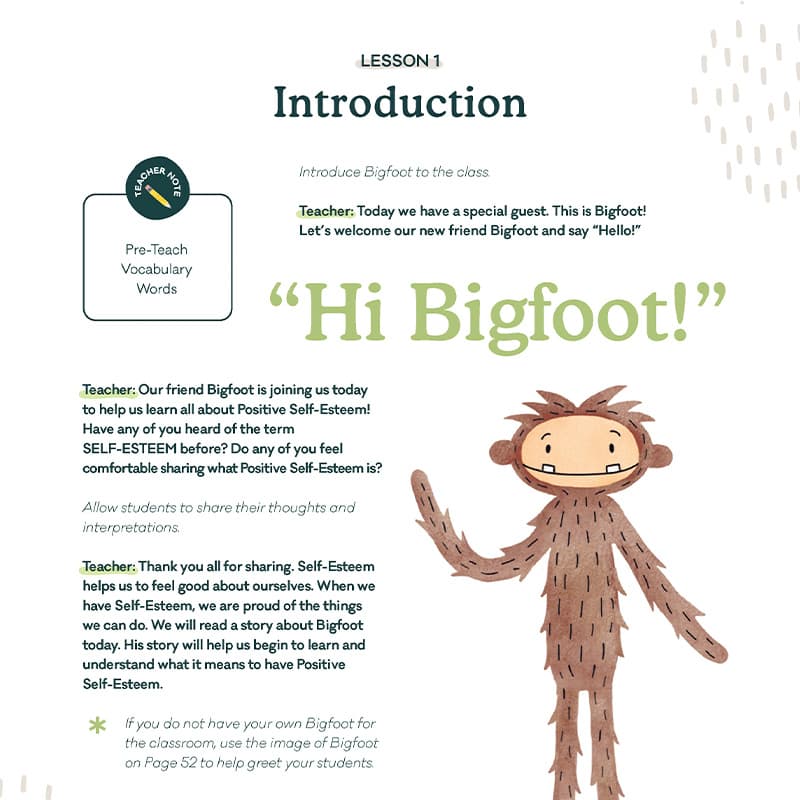 Lesson 1: Self-Esteem with Bigfoot
Students learn skills to cope with hurt feelings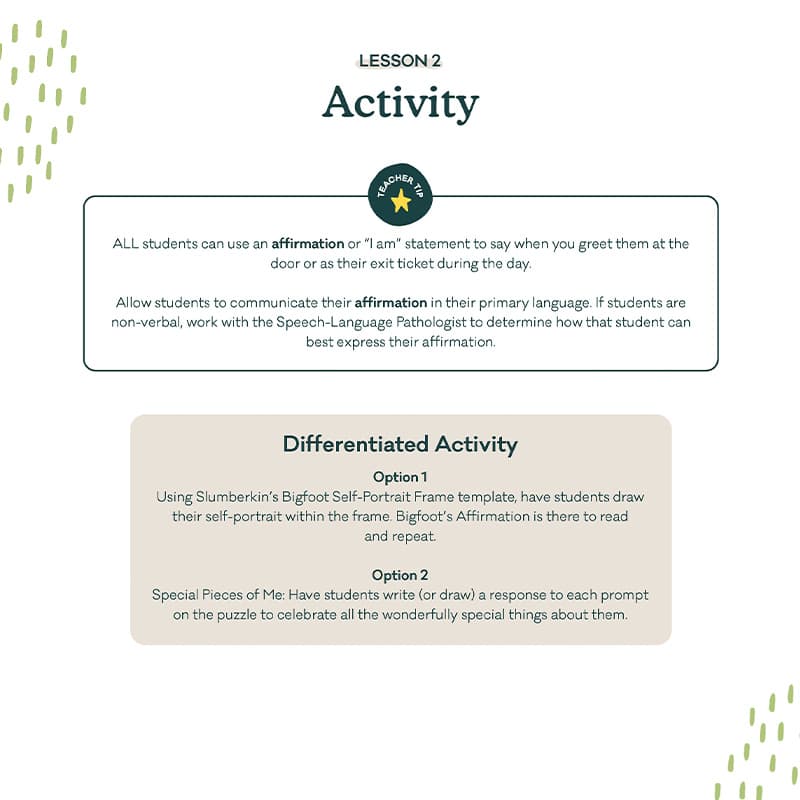 Lesson 2: What I like about me
Students identify what they like about themselves and the special gifts they offer the world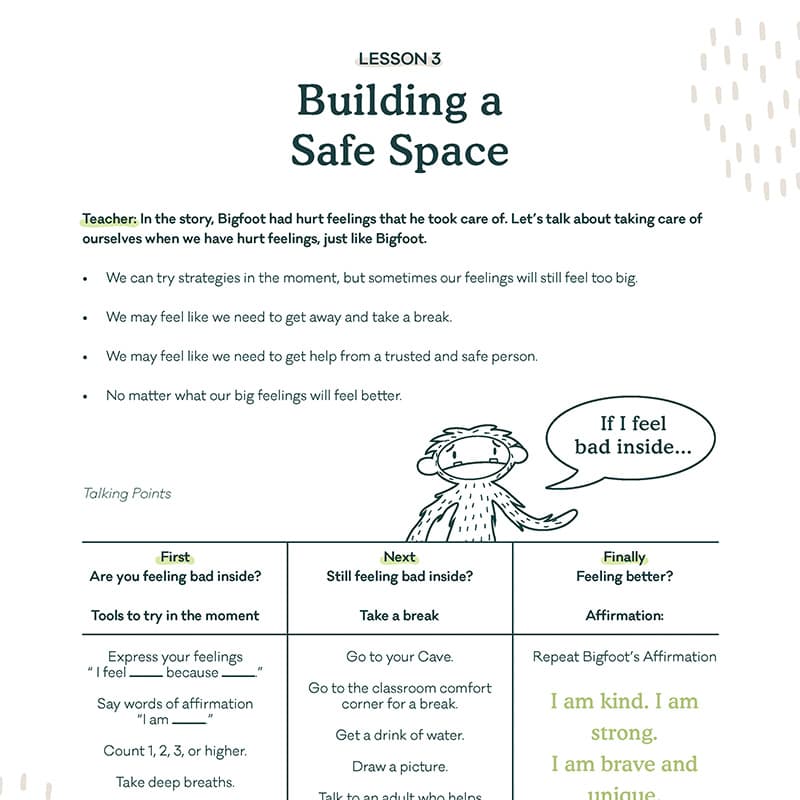 Lesson 3: Building a safe space
Students learn how to build a safe space in the classroom and at home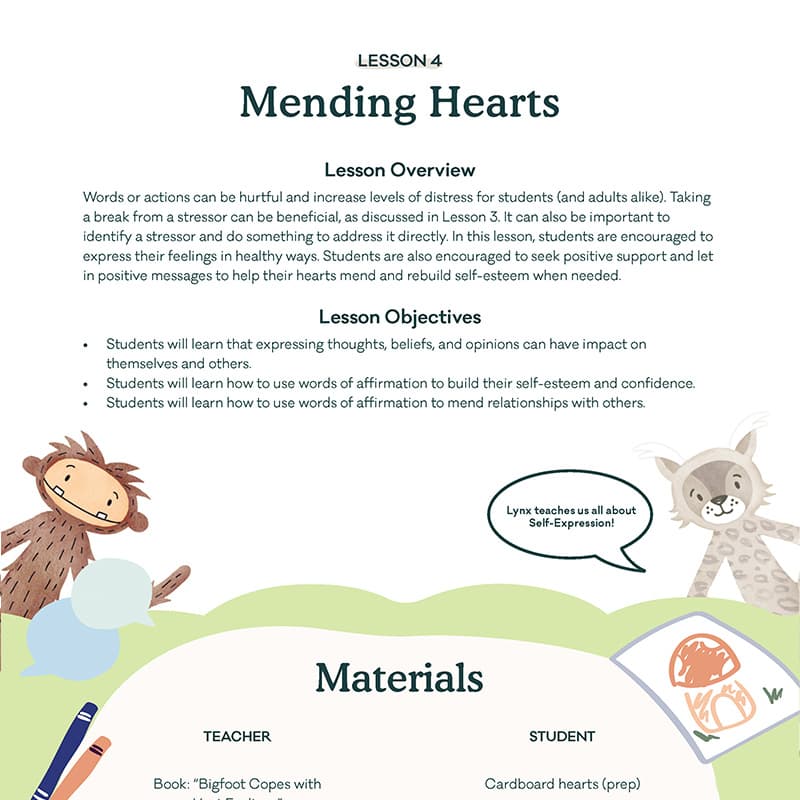 Lesson 4: Mending Hearts
Students learn how to express feelings in a helpful way, how to look for positive support, and how to use words of affirmation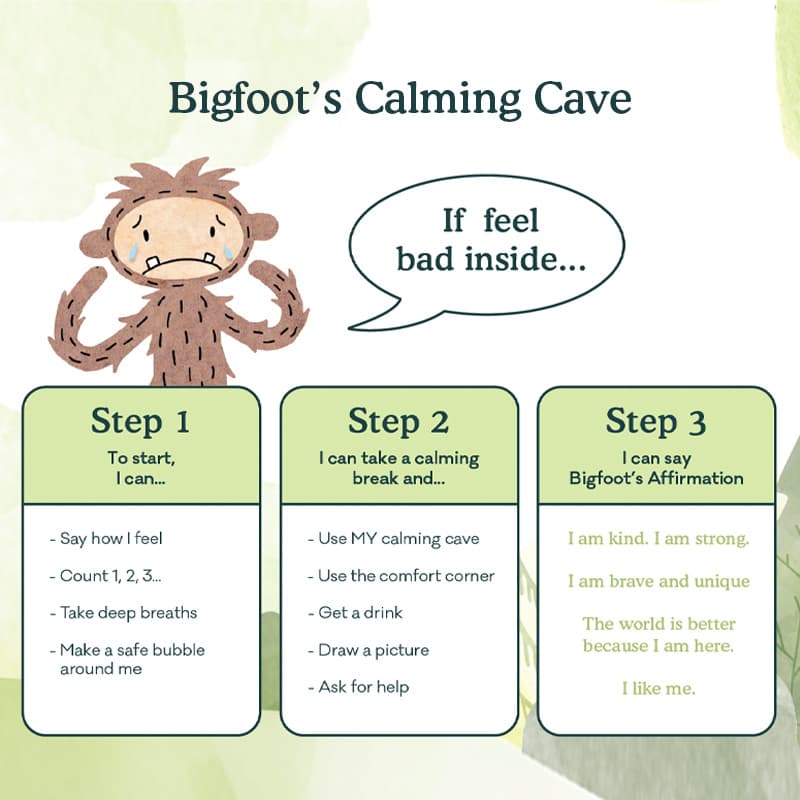 Material Resources
Key terms, discussion, and reflection questions to help support a deeper understanding of the important message and intention of Bigfoot's lesson.
Digital Download Notes:
Purchase of this item does not contribute toward free shipping on your order.

We have partnered with Skypilot for secure delivery of all digital download purchases.

Purchasing this product gives you access to download the printing files.

No physical items will be shipped to you from Slumberkins. All digital download sales are final and non-refundable.

There may be a delay in accessing your files until payment is fully processed.

If you do not receive file access within 24 hours, please contact Customer Service for support. For more information, and to see our FAQ's.
Customer Reviews
First Grade Favorite
I used this large book and unit plan with my first grade class. Students LOVE Bigfoot and recognize when they are able to reference connections with the coping with hurt feelings, big book. The language, illustrations, and mantra are something that truly impact students and their learning for application. Students often practice different breathing exercises for regulation and look at the book in our calming, comfort corner. They could relate to both receiving unkind comments like Bigfoot and accidentally "wrinkling" other people's hearts and bucket dipping by saying or agreeing with not so kind things at times. They learned how to calm themselves due to either circumstance and reflect on their feelings to make a choice to recognize how they can do better/ be better, or find someone who can help you feel your best. The focus on positive self talk is truly so helpful and impactful in the classroom for any aged learners.

All of the materials are easy to use, take for deeper understanding and application, and worth revisiting again and again.