Authenticity
Unicorn Kin
Specs
Machine washable, air dry

Intentionally designed without detachable plastic pieces to give caretakers peace of mind

Kins measure 6" W x 14" L

Soft and silky fur, perfect for smooshy hugs

Stuffed with hypoallergenic fiberfill

100% Polyester material

Board Book (measures 
5" W x 7" L) & Affirmation Card (Affirmation Card style may vary)

See the

size chart

for a complete list of sizes for all of our products
What's Included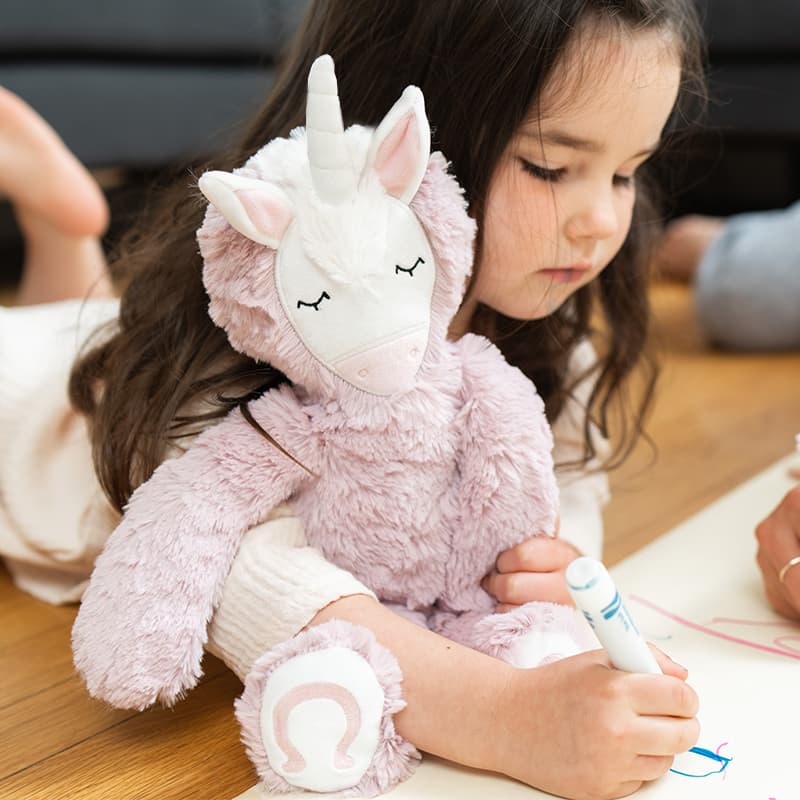 The Kin
Perfect for play and hugs, with stuffed arms and legs that 3+ little ones can grab onto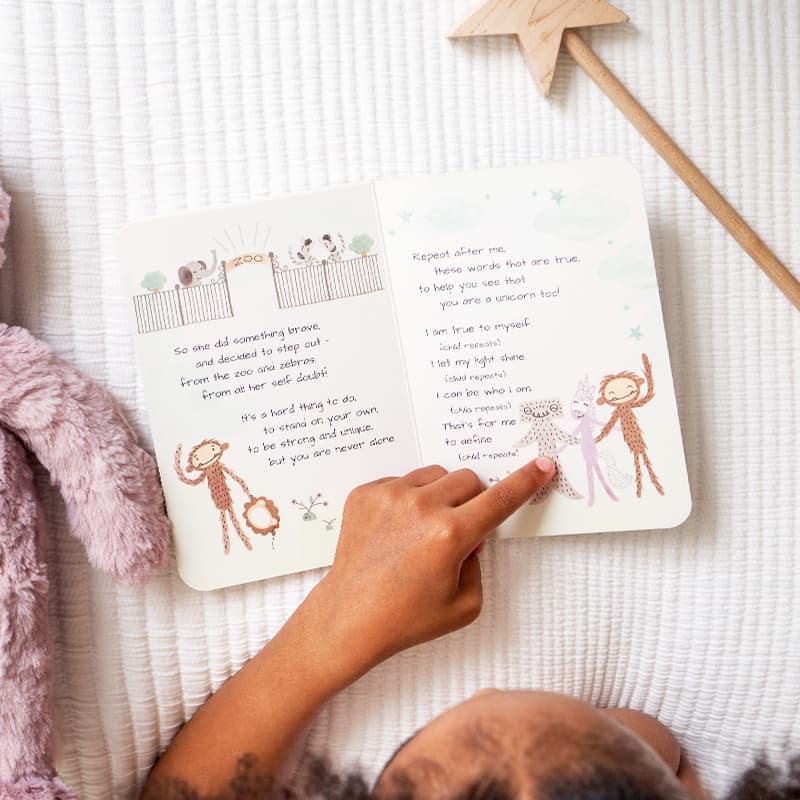 The Board Book
Unicorn Kin comes with the "Unicorn, Let Your Light Shine" Board Book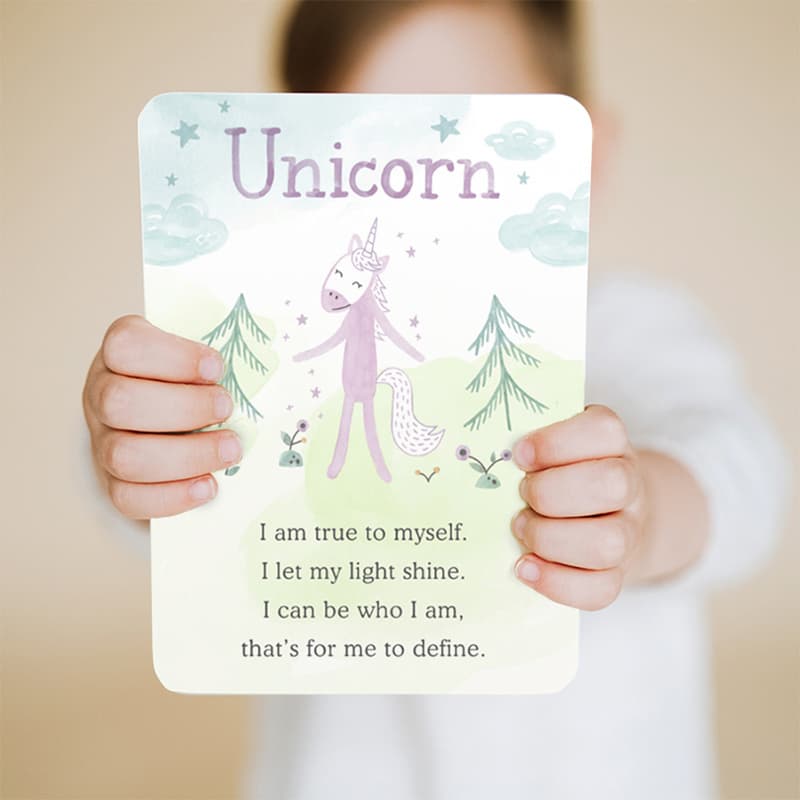 The Affirmation Card
A daily affirmation for your child to practice and carry with them wherever they go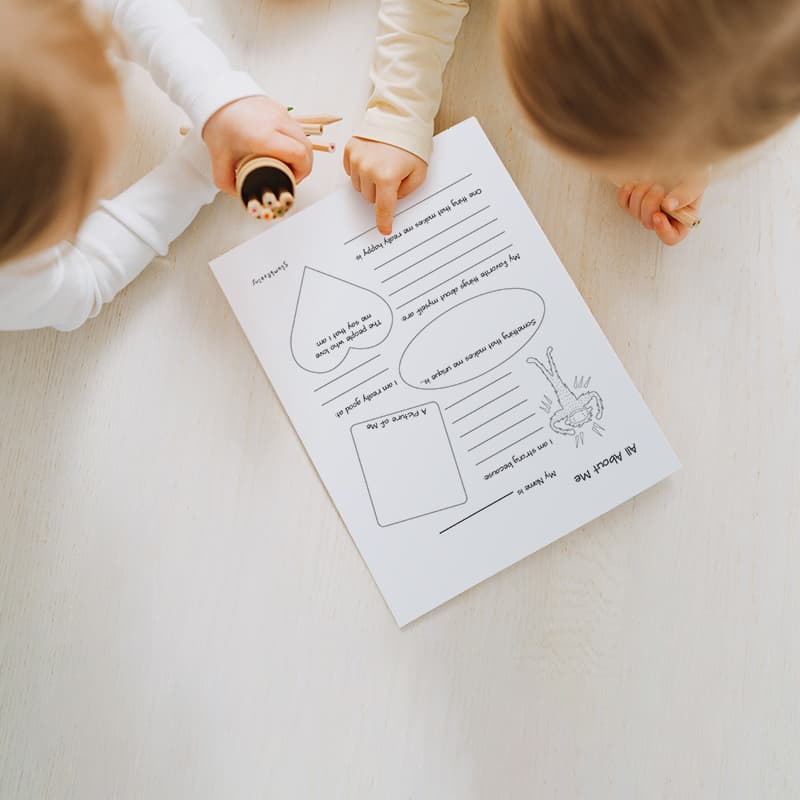 Downloadable Resources
Free resources like coloring and activity sheets, and games that you can download at any time
"I got this for my granddaughter for her birthday. She just turned 8. She just loves her pink Unicorn stuffie. She also has a sloth but I think she is a fan of the stuffies."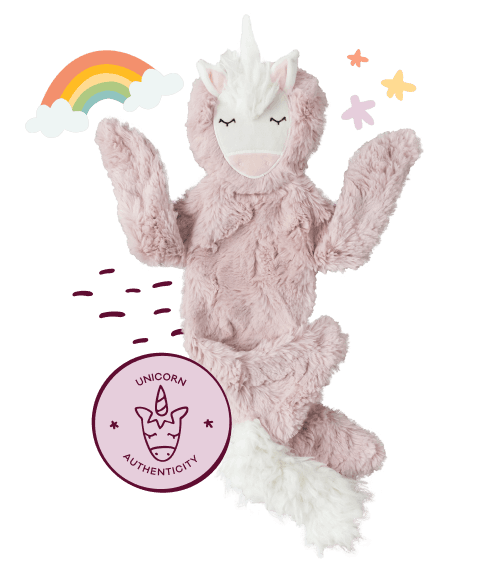 Customer Reviews
Lovely stories, easy to read
I have many of Sumberkins books but this one in particular is my daughter's favorite. Hugging the unicorn and reading at the same time has been a lovely way to enjoy the story.
Perfect
My granddaughter loves her unicorn Kin and the book fits her 3 year old world. Keep doing the excellent work with the slumberkins, she loves all of them.
Perfect gift
I ordered Rose the unicorn as an Easter present for my granddaughter, and she just loves her. Slumberkins are a perfect and thoughtful gift for any child.
Rose the unicorn
I purchased this for our youngest granddaughter, who was a foster child. She loves Rose do much and carries it everywhere and sleeps with it. She loves the book too and even though she isn't reading yet- it is read to her and she pretends to read it
Her birthday is coming up and thinking about getting her another friend ❤️
Unicorn kin collection
I purchased the unicorn kin collection for my granddaughter and she loved it!!! She enjoyed the books and she sleeps with her unicorn every night. So if you are looking for a gift idea I highly recommend any of the kin collections. You will not be disappointed!!!