Routines
Sloth Snuggler
Specs
Machine washable, air dry

Intentionally designed without detachable plastic pieces to give caretakers peace of mind

Snugglers measure 16" L (including ears) and 9" W at the feet

Soft and silky fur, perfect for smooshy hugs

Stuffed with hypoallergenic fiberfill

100% Polyester material

Board Book (measures 
5" W x 7" L) & Affirmation Card (Affirmation Card style may vary)

See the

size chart

for a complete list of sizes for all of our products
What's Included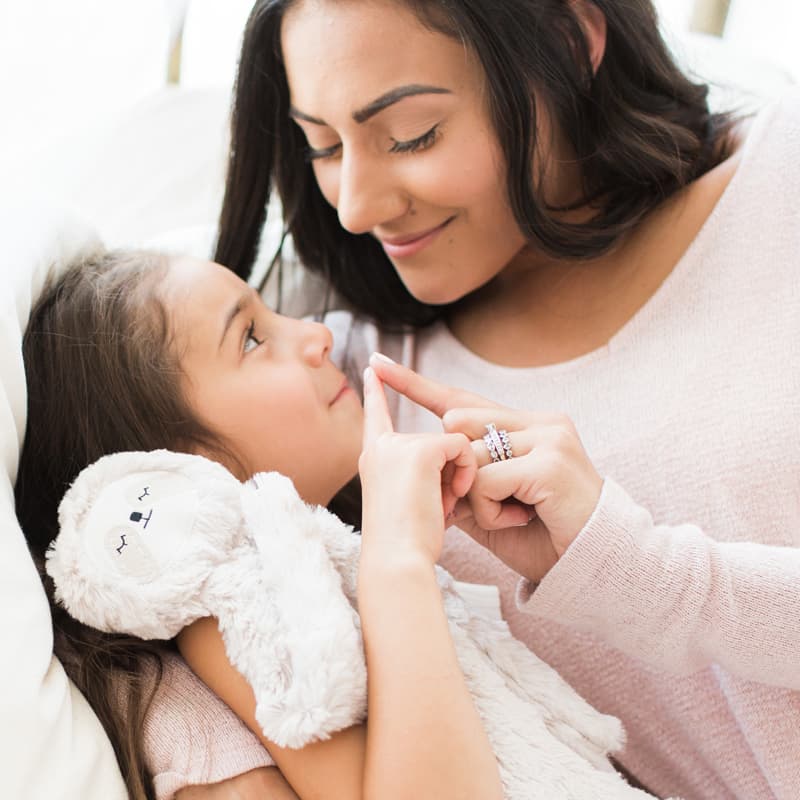 The Snuggler
A reassuring lovey for 0-3-year-old children with soft fur that's perfect for snuggles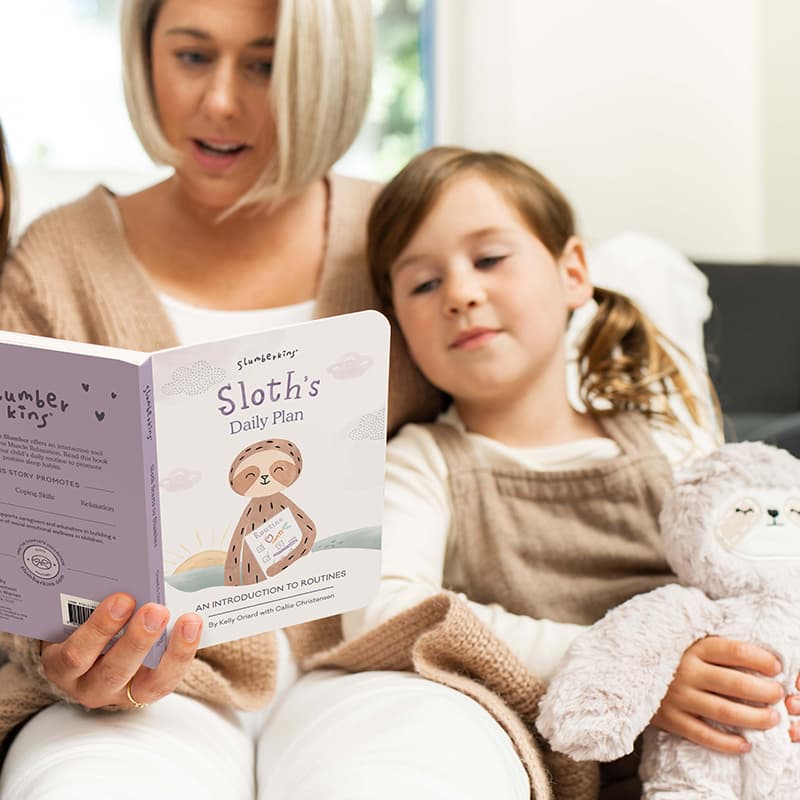 The Board Book
Sloth Snuggler comes with the "Sloth's Daily Plan" Board Book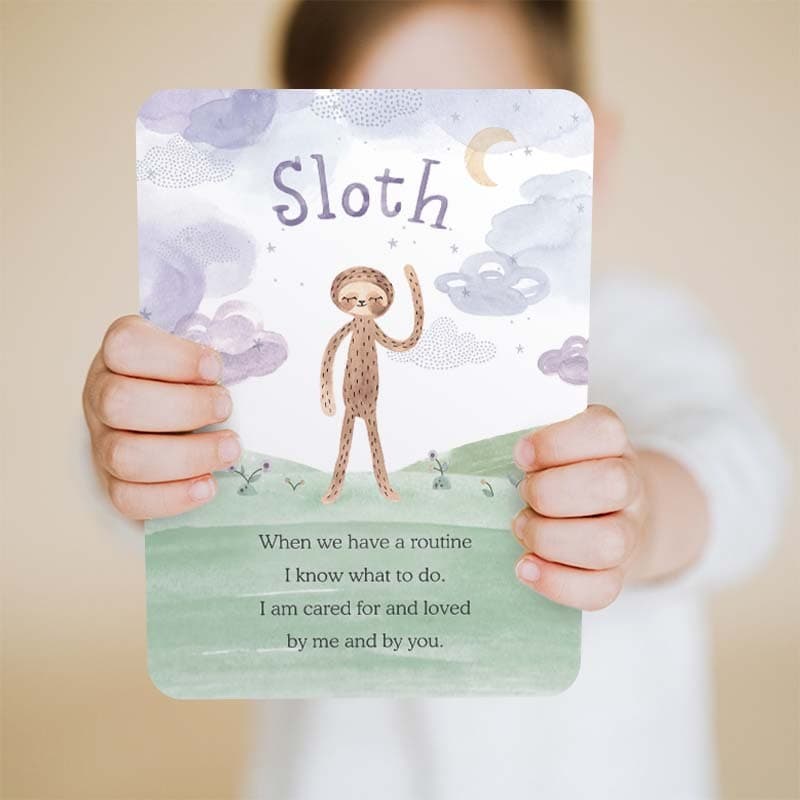 The Affirmation Card
A daily affirmation for your child to practice and carry with them wherever they go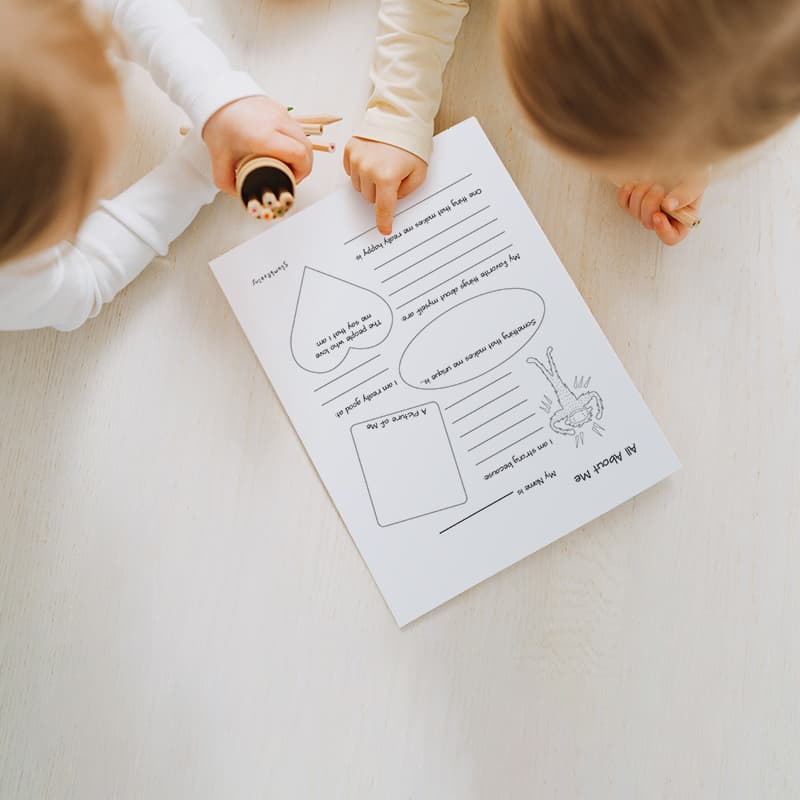 Downloadable Resources
Free resources like coloring and activity sheets, and games that you can download at any time
"Sloths story is amazing, love the counting and deep breaths. My very young daughter is already learning to relax her body. She even reminds ME to relax!"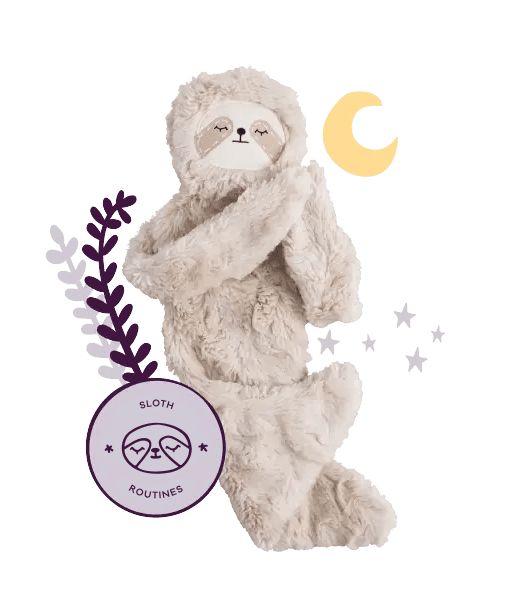 Customer Reviews
Son LOVES his slumberkins!
We first bought the sloth snuggler when we put my son in his own room at 10 months old. He's now 2.5 and still LOVES his sloth -- we've since added dragon and lynx snugglers and the narwhal kin to our collection, all of which he adores. They are such a great size for little hands and so snuggly. AND I can attest to the washability of the snugglers -- they have been in the laundry many many times and still holding up great. He's also so much more interested in the stories now that he's older since they feature his favorite stuffies, and I as a mom love the messages and stories. We love this company and the products!
Cozy and comforting!
Slumberkins makes exceptional products, and this one is no exception. Cozy, comforting, and practical. I wish I could keep it to myself!
Love it!!!
My 20 month old and I love this sloth! She's excited to see it every night when she goes to bed. So soft and snuggly!
We love the sloth!
My girl was 4 months when we introduced the sloth - she loves it. Every nap, every night. It's safe and she loves snuggling it. Will be ordering another just in case!
Best purchase!
I bought this for my daughter when she was about 12 months. At first she wasn't too interested, but she has become inseparable from her snuggler. She's 2 1/2 now and this cute little snuggler has helped us countless times. With overnight trips, sleep regressions, and now with the transition to daycare. The book is so sweet and has a lovely rhythm and message. I've washed it many times and it has withstood the test of time. I know it will continue to be a cherished item to her as she grows up, and I'm so happy that I bought it! If you're on the fence, wondering if you should get it, just do it! You won't regret the purchase!