An Intro to Self-Expression
Self-Expression
Lynx, Trust Yourself Board Book
What's Included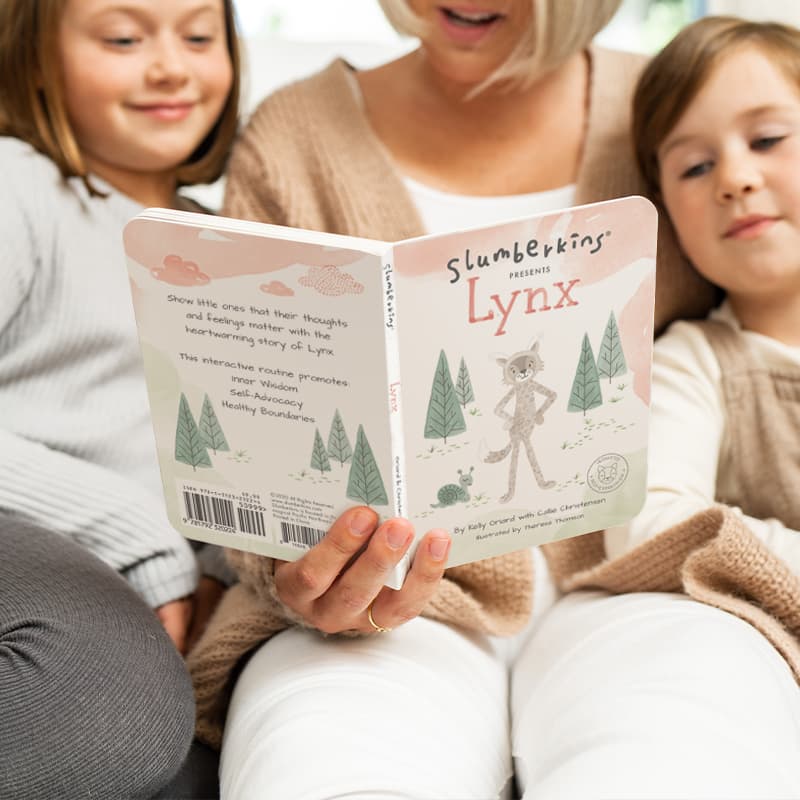 The Board Book
Yeti Kin comes with the "Yeti Greets the World" Board Book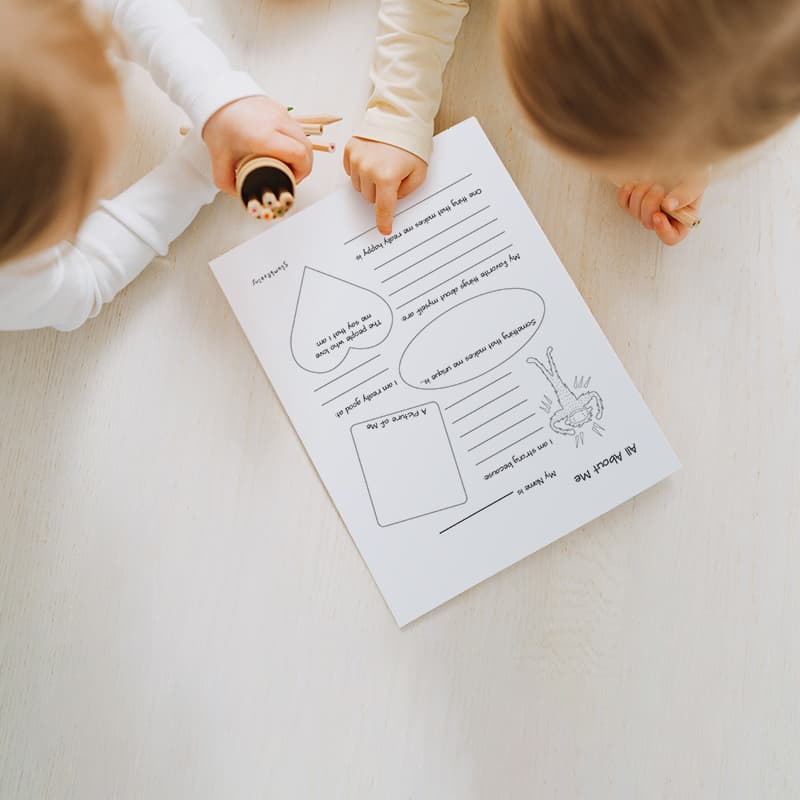 Downloadable Resources
Free resources like coloring and activity sheets, and games that you can download at any time
Specs
Intentionally designed without detachable plastic pieces to give caretakers peace of mind

Board Books measure 5"W x 7"L
"Lynx's story is so important for everyone but I really feel this is something little girls especially need to know and practice."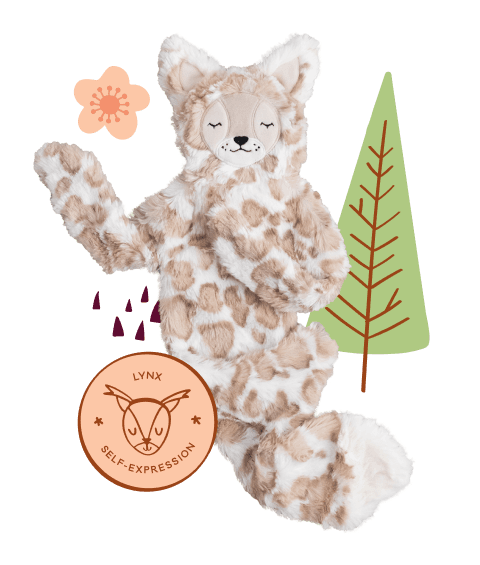 Customer Reviews
I'm Speechless
Wow where do I start. As an kindergarten educator I absolutely LOVE this book. It is concise, age appropriate, and teaches children (Who are very impressionable) everything I wish I was taught as a child. P.S this book help me as well!!! Excellent, Excellent work ladies!!!!!
Great parenting help
We are SO glad that we bought this book. My 5years old love it! Sometimes she had problems to expressed herself but after we started reading Slumberkins books, she is doing much better. She is more relaxed and we are SO happy for her. Best books for parenting :)
Thank you Slumberkins
This is such an amazing book. As a mother sometimes finding the right words is difficult because our kids are exposed at a very young age to situations that are above their age. Thank you Slumberkins for making communication understandable for the little minds!!
Special Bonding Book
Both of our kids (2.5 and 1) love to hear and look at their Lynx book, but it has been especially helpful to my 2.5 year old, as he is learning about boundaries and needing to know that he can be himself and have all our love rather than being like Baby Sister. We read it every night before bed, and he usually takes it to bed with him. He falls asleep snuggling with it. This book is so special because it sets gentle boundaries while affirming self worth. It's perfect!