Educator Toolkit
Slumberkins' social-emotional learning curriculum offers a holistic approach to emotional wellness. With our connection-based tools and emotional fluency framework, educators are able to introduce and encourage skills that support children in becoming caring, confident, and resilient.
Our Philosophy
Slumberkins was created to bring social-emotional learning into as many homes and schools as possible. Our therapeutic process supports the home-school connection and gives cargivers and educators integrative tools to work in tandem.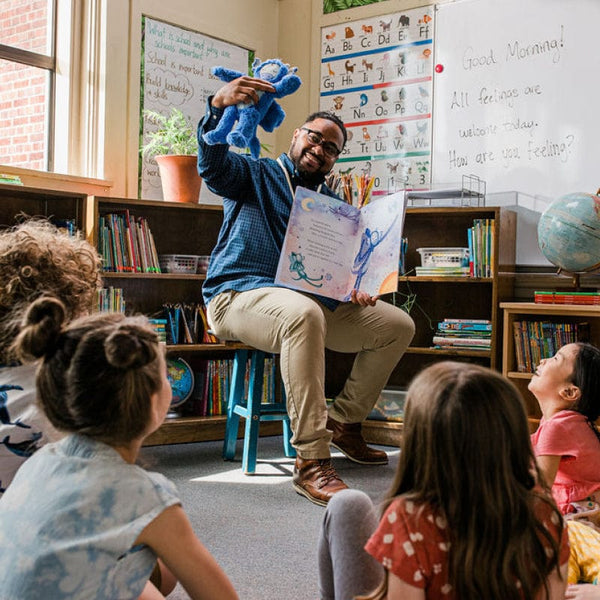 Scope and Sequence
Find the complete Scope & Sequence for grades K-2, with lesson objections linked to CASEL core competencies, including self and social-awareness, relationship skills, and responsible decision-making.
Grant Writing Resources
Need help funding the purchase of a subscription to the Slumberkins Curriculum Hub or Slumberkins social-emotional learning curriculum? Check out these talking points and resources when developing your next grant proposal.