Growth Mindset
Narwhal Snuggler
Specs
Machine washable, air dry

Intentionally designed without detachable plastic pieces to give caretakers peace of mind

Snugglers measure 16" L (including ears) and 9" W at the feet

Soft and silky fur, perfect for smooshy hugs

Stuffed with hypoallergenic fiberfill

100% Polyester material

Board Book (measures 
5" W x 7" L) & Affirmation Card (Affirmation Card style may vary)

See the

size chart

for a complete list of sizes for all of our products
What's Included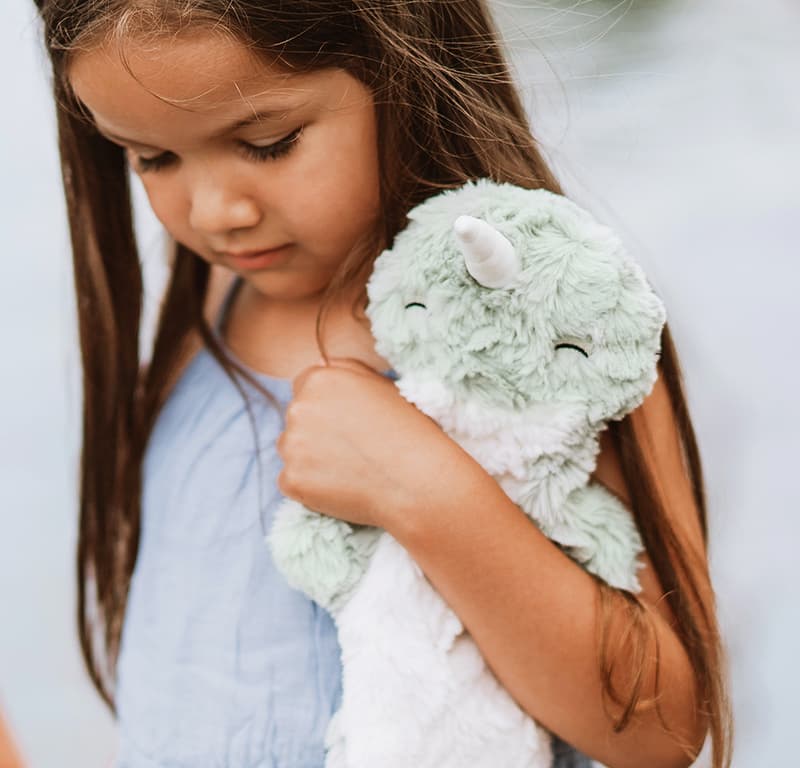 The Snuggler
A reassuring lovey for 0-3-year-old children with soft fur that's perfect for snuggles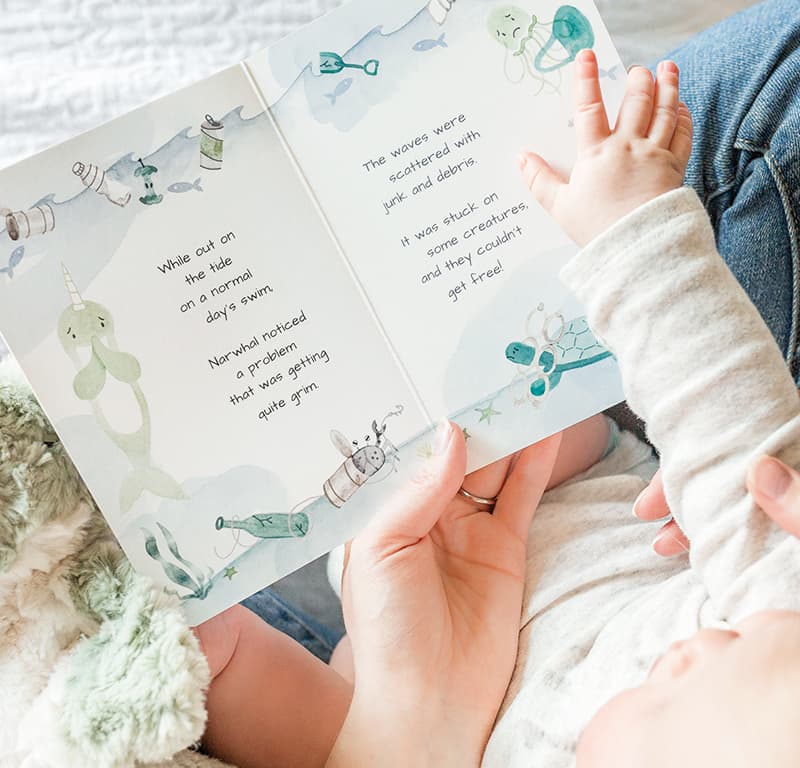 The Board Book
Narwhal Snuggler comes with the "Narwhal, I Believe In You" Board Book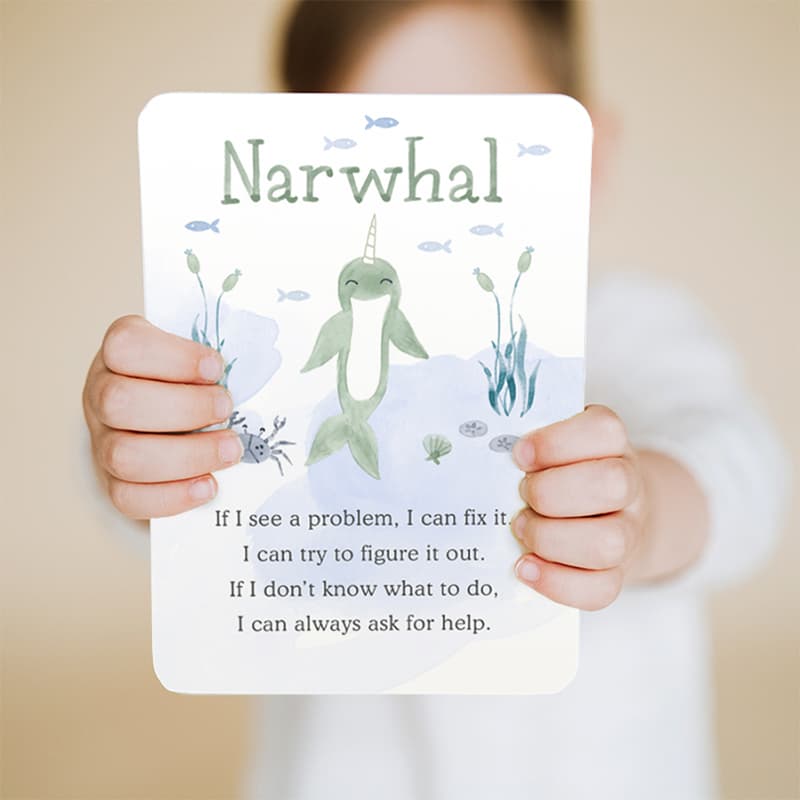 The Affirmation Card
A daily affirmation for your child to practice and carry with them wherever they go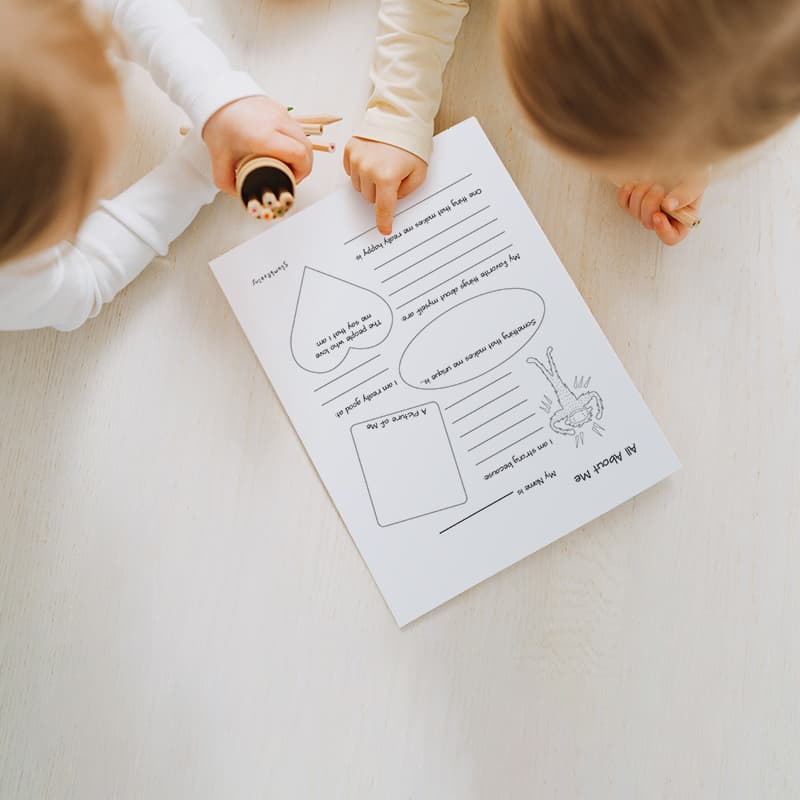 Downloadable Resources
Free resources like coloring and activity sheets, and games that you can download at any time
"This isn't our first Slumberkins purchase (it's the fifth) but definitely my son's favorite. I bought him Narwhal when he would get frustrated with his toys."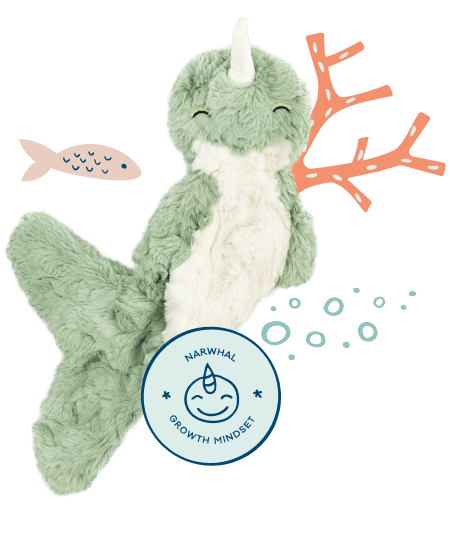 Customer Reviews
Will be getting all of them!
I love these! The books are adorable and I can't wait until my little girl gets bigger and drags them around with her everywhere!
First of Many
The moment I was told I was going to become a Loly, I knew I would be ordering Slumberkins. My first purchase was the Narwhal. My Son and DIL loved the message and my little guy loved his snuggler. I will be ordering more. My grandson will grow up being read positive, encouraging books.
So soft and sweet
Alpaca was our first love, i think narwhal will help my baby boy when he'll grow up... Or maybe he will be the best friend of my future second baby 💙 slumberkins are always the best!
The favorite
This isn't our first slumberkins purchase (it's the fifth) but definitely my son's favorite. I bought him narwhal when he would get frustrated with his toys. Not only was the story helpful but the narwhal snuggler is the first one my son really got attached to.
Would purchase again!!!
He's an excellent friend per my 8 yr old who needed some extra TLC during these uncertain times. He hasn't left his side since receiving him a week ago. We read the book, recite the affirmation and snuggle with our friend.