Specs
Machine washable, air dry

Intentionally designed without detachable plastic pieces to give caretakers peace of mind

Snugglers measure 16" L (including ears) and 9" W at the feet

Soft and silky fur, perfect for smooshy hugs

Stuffed with hypoallergenic fiberfill

100% Polyester material

Board Book (measures 
5" W x 7" L) & Affirmation Card (Affirmation Card style may vary)

See the

size chart

for a complete list of sizes for all of our products
What's Included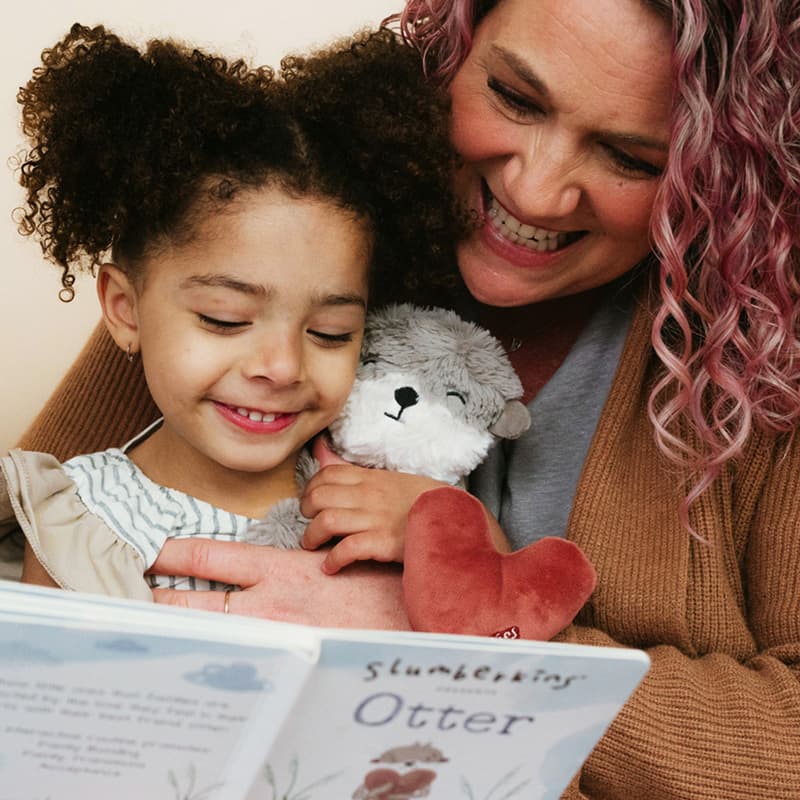 The Snuggler
A reassuring lovey for 0-3-year-old children with soft fur that's perfect for snuggles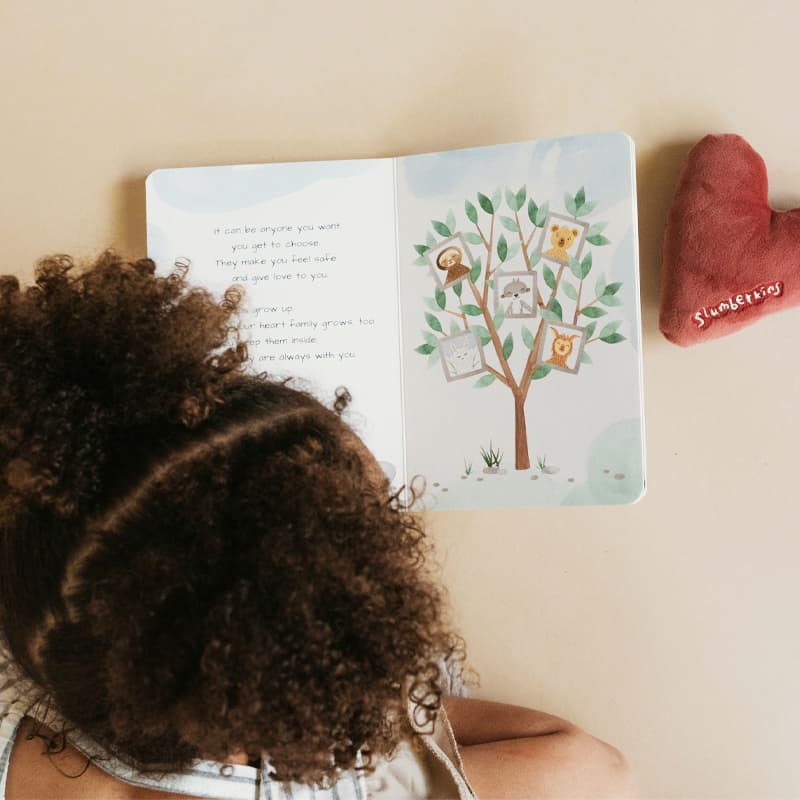 The Board Book
Otter Snuggler comes with the "Otter's Heart Family" Board Book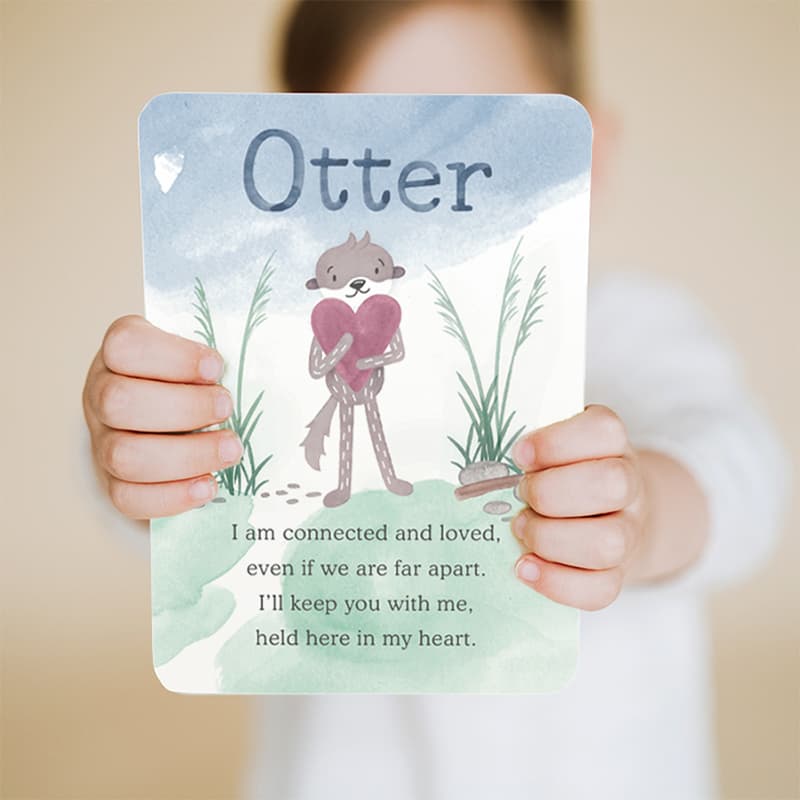 The Affirmation Card
A daily affirmation for your child to practice and carry with them wherever they go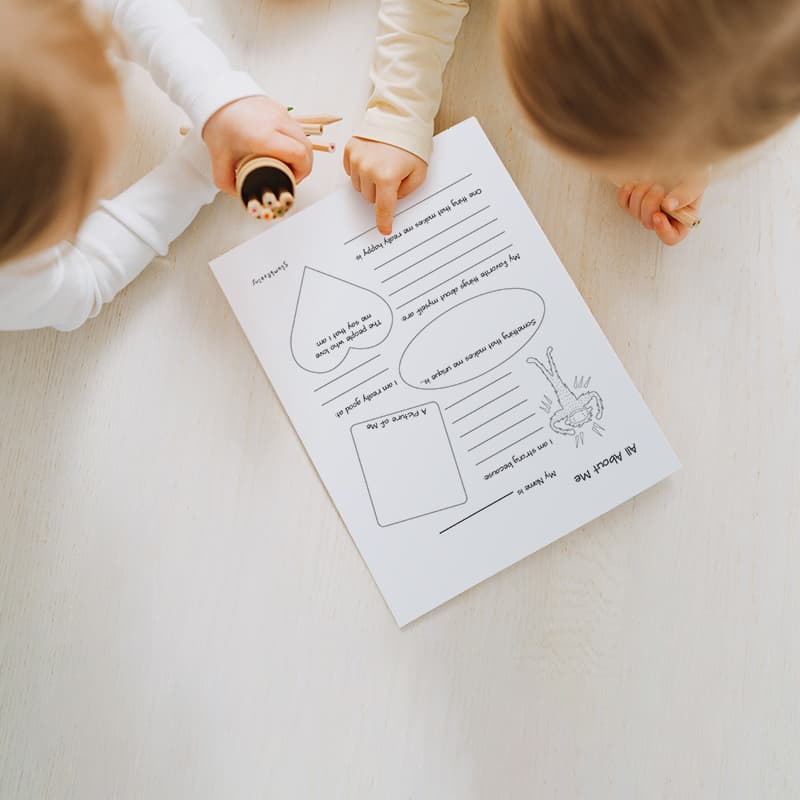 Downloadable Resources
Free resources like coloring and activity sheets, and games that you can download at any time
"I gave the cute Otter to my granddaughter & she loved it. She gave Otter's heart to her Mom & Dad. I got myself an Otter and we read the book together on FaceTime."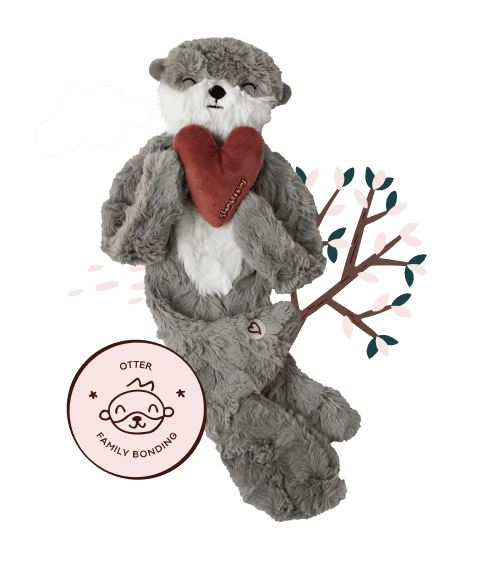 Customer Reviews
Perfect
I gave this to my great niece on her 1st birthday. It's the most softest and cute!
Awesome Snuggler
I came across Slumberkins on the recommendation of a doctor here in Brazil. (@dradunniabaldissera) I have a 6 month old baby and I wanted to introduce Otter Snuggler to help her sleep. I also went back to work and I wanted the Otter Snuggler to be an object that would connect my baby to me and that she wouldn't feel our separation so much. and it was just amazing! she loved it from the first time and sleeps great with Otter Snuggler. I've already bought others and recommend them to everyone!
Otter Love
We bought the Otter Snuggler for our grandson who lives 3 hours away in Cleveland. We try to visit about once a month, but would love to feel more connected. The Snuggler will let him know we are thinking about him and we added two connection hearts for my husband and I to keep at home with us. Now when Ever sees his otter with their heart, he will know we are not all that far away. We can't wait to give it to him for Christmas.
"Ollie" the Otter Snuggler
I chose this as a gift to our son, he is our kinship foster child (nephew) that we are adopting! He has two sisters also adopted by us and I found the Otters message resonating to our life and situation! His adoption is a joyous occasion as we are permanently becoming a family but I also recognize the pain that can be associated with adoption! This snuggler is so soft! He likes to lay with it and play when he first wakes up and then keeps it by him when playing with other toys and stuffies! Our son will be one in July and he has a tendency to bite and chew things a lot, especially his favorite things (me and his otter haha)! When I read the description of the snuggler I was hoping he could bite it and not rip out any fur, but my boy must have super strong teeth because he did get some small tufts of the fur out! So closely watch babies who have a strong or sharp bite to make sure they dont consume all the fur! All in all 5 stars and we are already repeat customers and hope to have the entire collection eventually!! Thanks for these products and books that help my children with their feelings!
Instant Otter Bond!
I bought this for my 4 year old grandson, who loves night time snuggles! He loves his Otter Snuggler and I love knowing that he has it with him at night to snuggle with. :) He also loved listening to me read the book, as well as the videos, and worksheets provided on the web page.