Specs
Machine washable, air dry

Intentionally designed without detachable plastic pieces to give caretakers peace of mind

Kins measure 6" W x 14" L

Soft and silky fur, perfect for smooshy hugs

Stuffed with hypoallergenic fiberfill

100% Polyester material

Board Book (measures 
5" W x 7" L) & Affirmation Card (Affirmation Card style may vary)

See the

size chart

for a complete list of sizes for all of our products
What's Included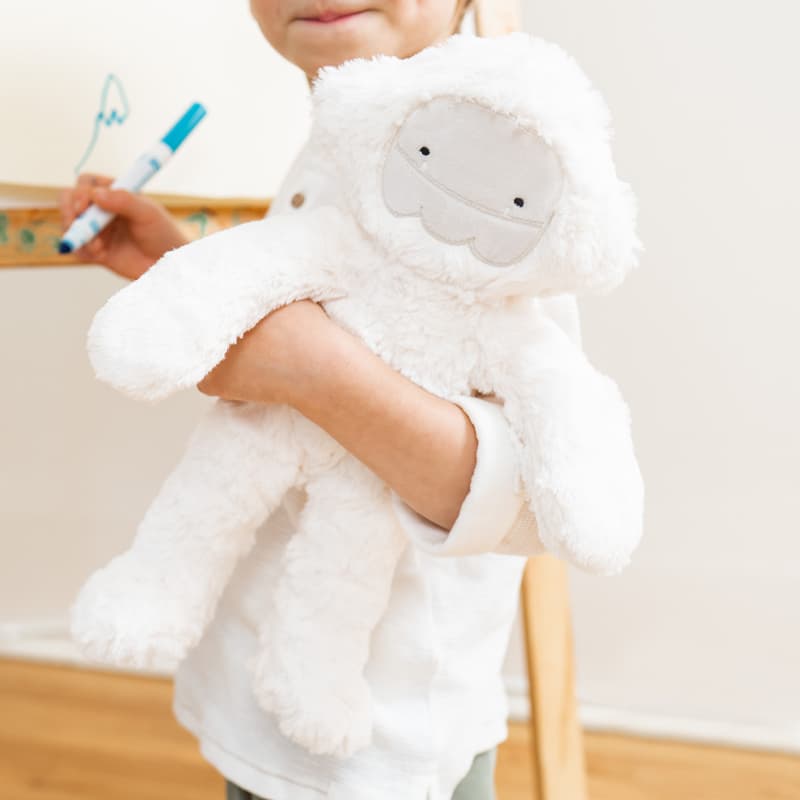 The Kin
Perfect for play and hugs, with stuffed arms and legs that 3+ little ones can grab onto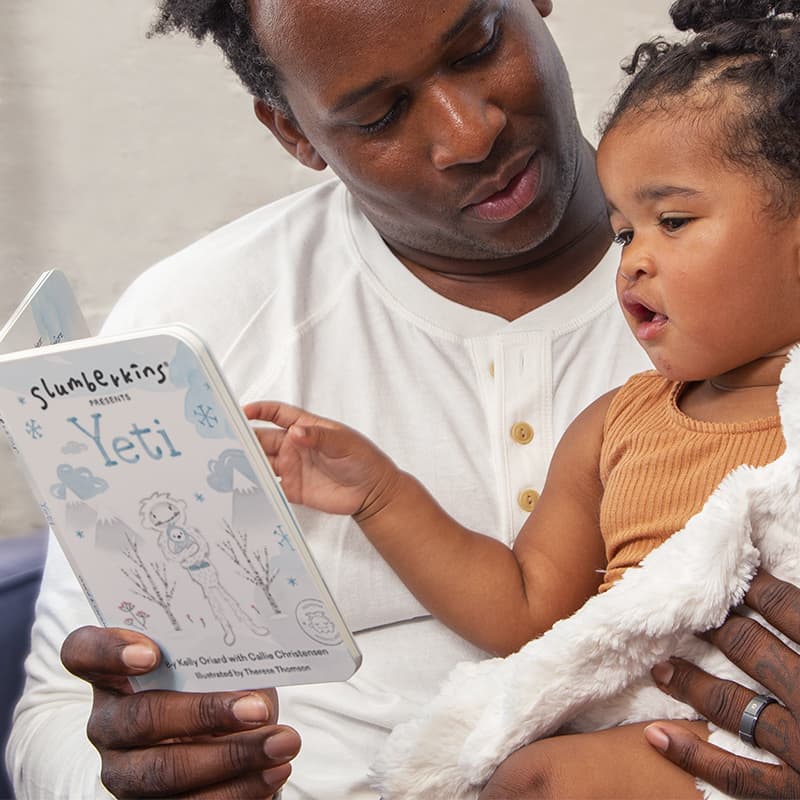 The Board Book
Yeti Kin comes with the "Yeti Greets the World" Board Book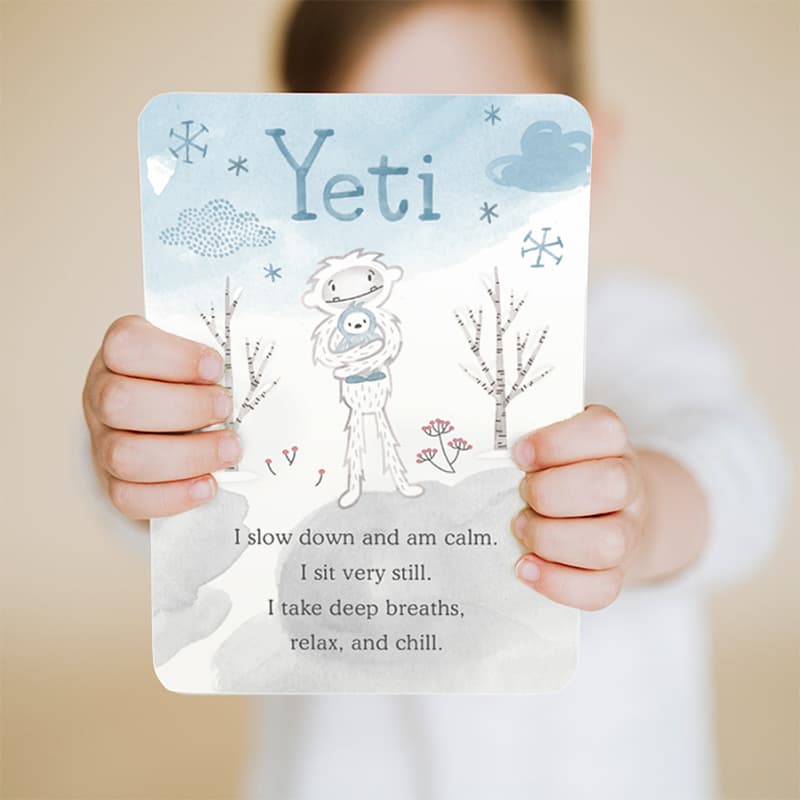 The Affirmation Card
A daily affirmation for your child to practice and carry with them wherever they go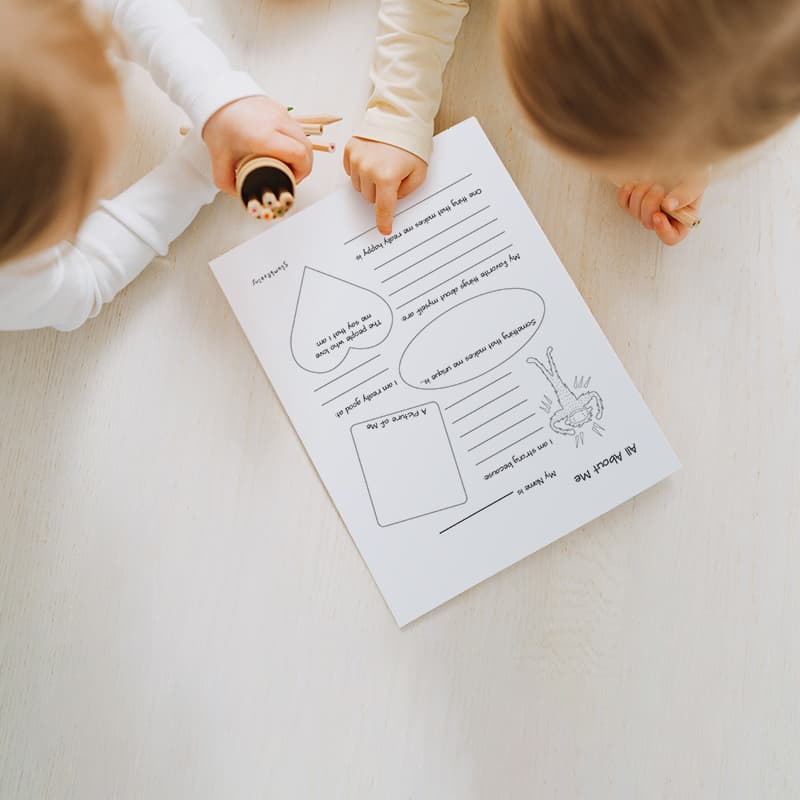 Downloadable Resources
Free resources like coloring and activity sheets, and games that you can download at any time
"Yeti is so beautiful in person! He is soft and just perfect! I'm in love."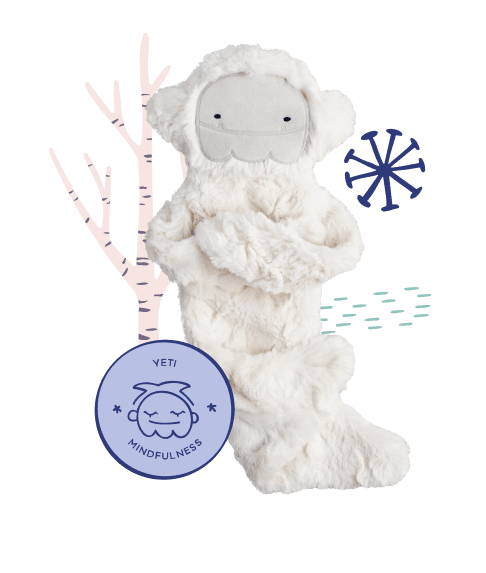 Customer Reviews
Yeti is family now!
I received the Yeti Kin as a gift when I first found out that I was pregnant, & it's been so special ever since I opened it up! As an adult, I can't get enough! I've been snuggling up w/ Yeti anytime I need that extra comfort, & the affirmation card has been such a resource on those days where I need that little piece of wellness. LOVE YETI!
Great gift !
Perfect gift for our family who live in the mountains. Perfect affirmations for kiddos. Thank you slumberkins!
Love all the Slumberkins!
Love all the Slumberkins! They are so soft to the touch. Nurturing to hold, pet, touch. It is great that they are washable and come out in different colors, so each animal can have a friend or buddy. The stories and affirmation cards are great, too. They were our quarantine comforters.
Love!
Love the softness of the kin and how Snow White the yeti appears. He looks just like snow! We love the story and the affirmation card is thick; almost board book thickness - doesn't appear to be able to tear it.
In love
We love slumberkins! Not only are the animals adorable but it comes with an adorable book and affirmation cards. This is so important for kids to know and understand their feelings and growing up having a growth mindset and not a fixed mindset.