Conflict Resolution
Hammerhead Kin
Specs
Machine washable, air dry

Intentionally designed without detachable plastic pieces to give caretakers peace of mind

Kins measure 6" W x 14" L

Soft and silky fur, perfect for smooshy hugs

Stuffed with hypoallergenic fiberfill

100% Polyester material

Board Book (measures 
5" W x 7" L) & Affirmation Card (Affirmation Card style may vary)

See the

size chart

for a complete list of sizes for all of our products
What's Included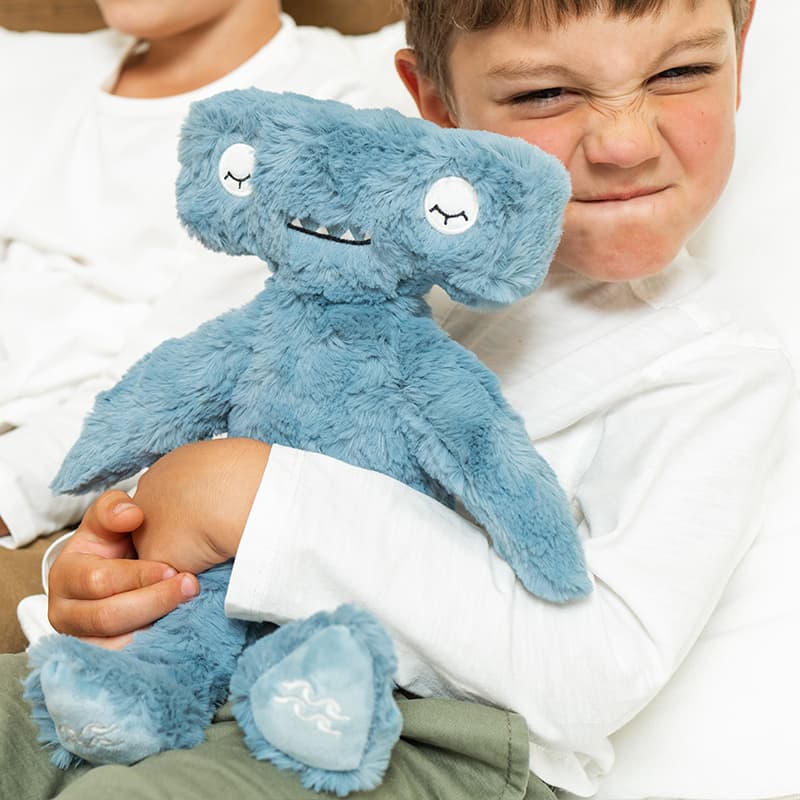 The Kin
Perfect for play and hugs, with stuffed arms and legs that 3+ little ones can grab onto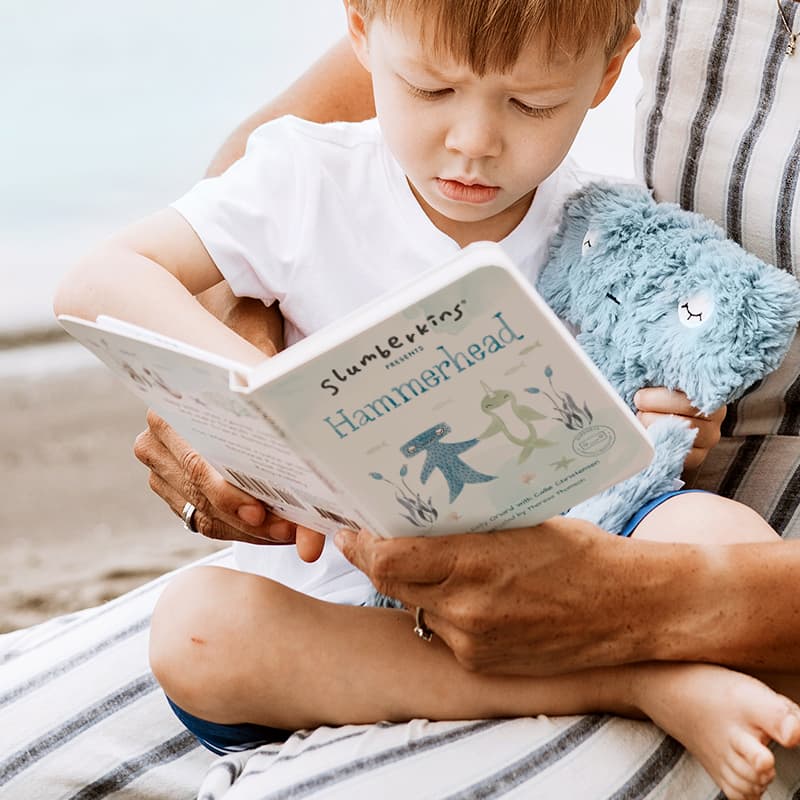 The Board Book
Hammerhead Kin comes with the "Hammerhead, Mad's Not Bad" Board Book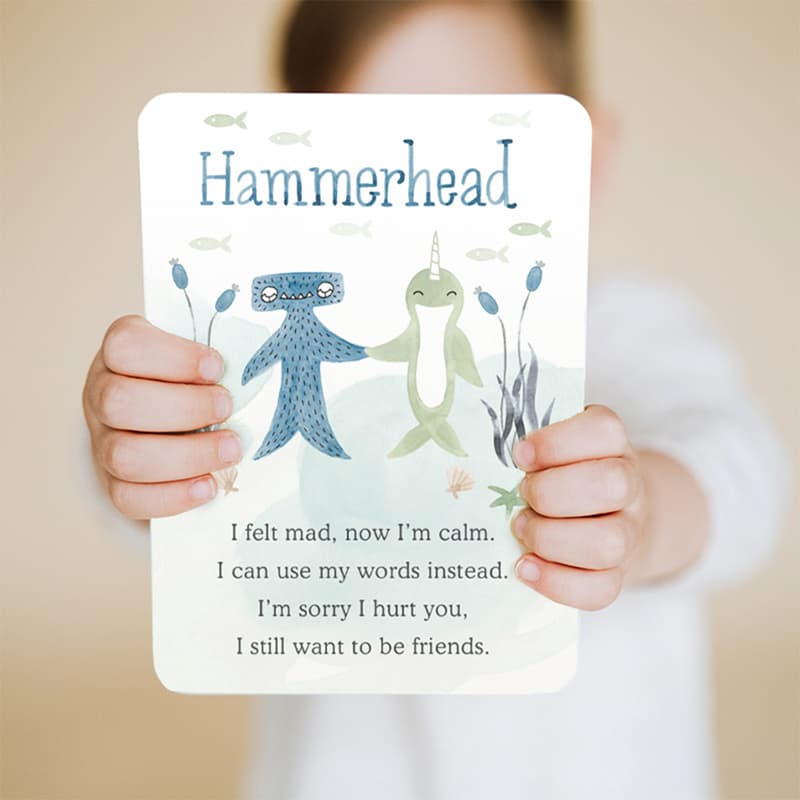 The Affirmation Card
A daily affirmation for your child to practice and carry with them wherever they go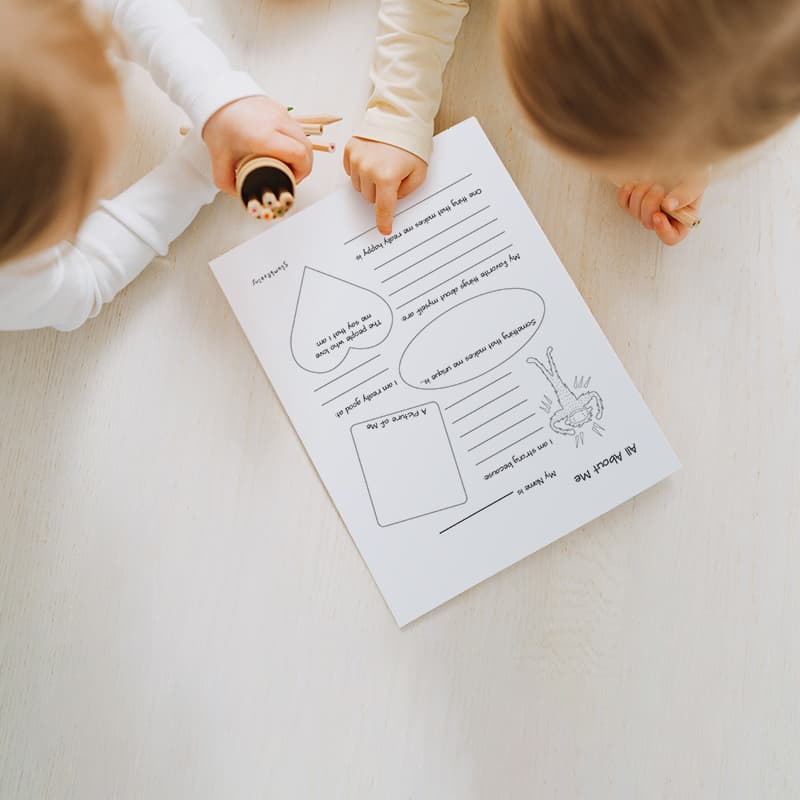 Downloadable Resources
Free resources like coloring and activity sheets, and games that you can download at any time
"My son learned that it's okay to get mad! He now can breathe through his emotions without getting super frustrated!"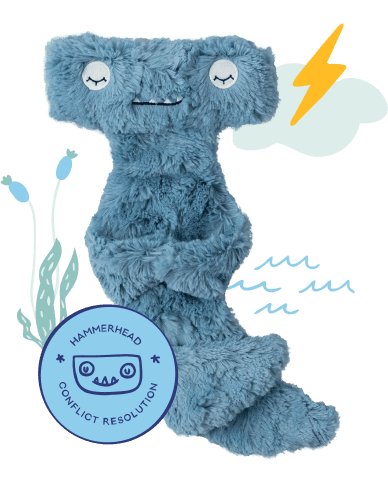 Customer Reviews
Get a HAMMERHEAD now
I wanted to get my son a hammerhead from the time I found out they existed. My son was not wanting a hammerhead though, even though he loves sharks. I finally was able to get a hammerhead and he hasn't put him down, he sleeps with it, plays with it, snuggles & watches tv with it. Hammerhead is his current bff. And… I did not realize it, but his arms are so cute & fin shaped & they have a fin on their back. We love hammerhead. There is so much shame associated with being mad BUT hammerhead teaches us that "mad is not bad" and we absolutely needed that message in our lives.
We love Hammerhead
Bought for my four year old. He was immediately enamored with the stuffy as soon as he saw it and has been taking it everywhere. It is extremely soft and well made.

We have been reading the book and it is helping him understand his anger. He is working on not throwing things when he is upset and this set has been a great tool for him!
Such a help
We not only got a stuffy for each and a few different books. But mybkids enjoyed the show. My son and his hammerhead go hand in hand.
Director
The Hammerhead theme of expressing "Mad" helps with some of our student population. We have a positive resource to utilize to help combat strong feelings and the vocabulary to express what we are feeling.
HAMMERHEAD IS AWESOME
I love the other slumberkins they do not lie they are soooooo soft and silky I RECOMMEND!!!