Stress Relief
Alpaca Snuggler
Specs
Machine washable, air dry

Intentionally designed without detachable plastic pieces to give caretakers peace of mind

Snugglers measure 16" L (including ears) and 9" W at the feet

Soft and silky fur, perfect for smooshy hugs

Stuffed with hypoallergenic fiberfill

100% Polyester material

Board Book (measures 
5" W x 7" L) & Affirmation Card (Affirmation Card style may vary)

See the

size chart

for a complete list of sizes for all of our products
What's Included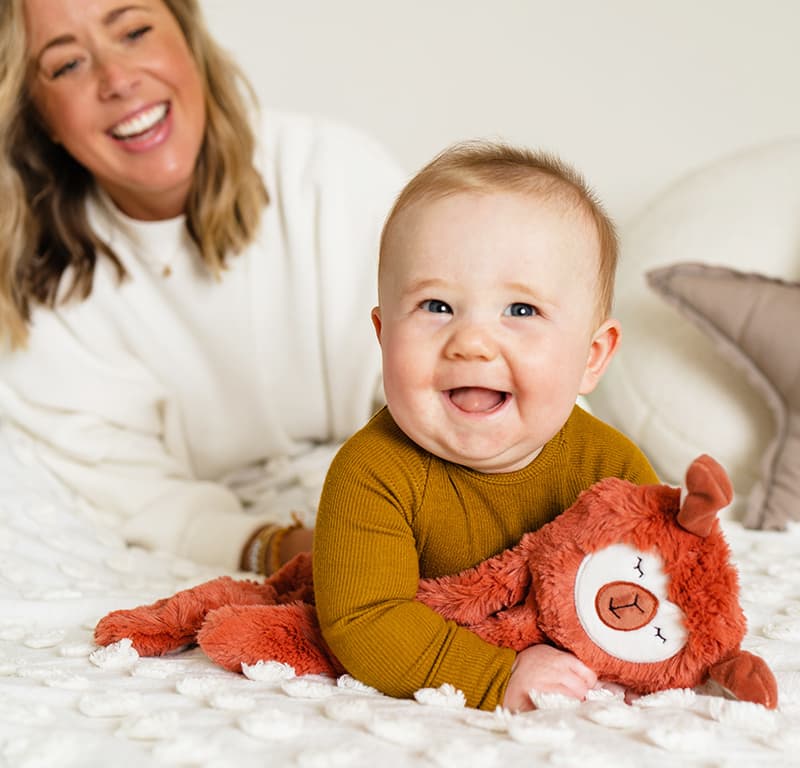 The Snuggler
A reassuring lovey for 0-3-year-old children with soft fur that's perfect for snuggles
The Board Book
Alpaca Snuggler comes with the "Alpaca Will Be There" Board Book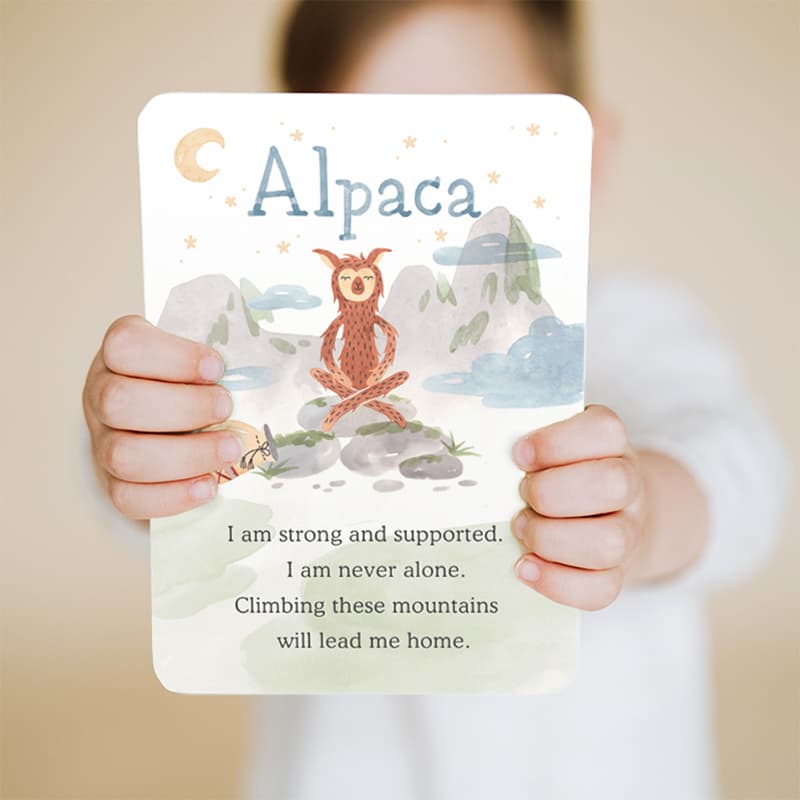 The Affirmation Card
A daily affirmation for your child to practice and carry with them wherever they go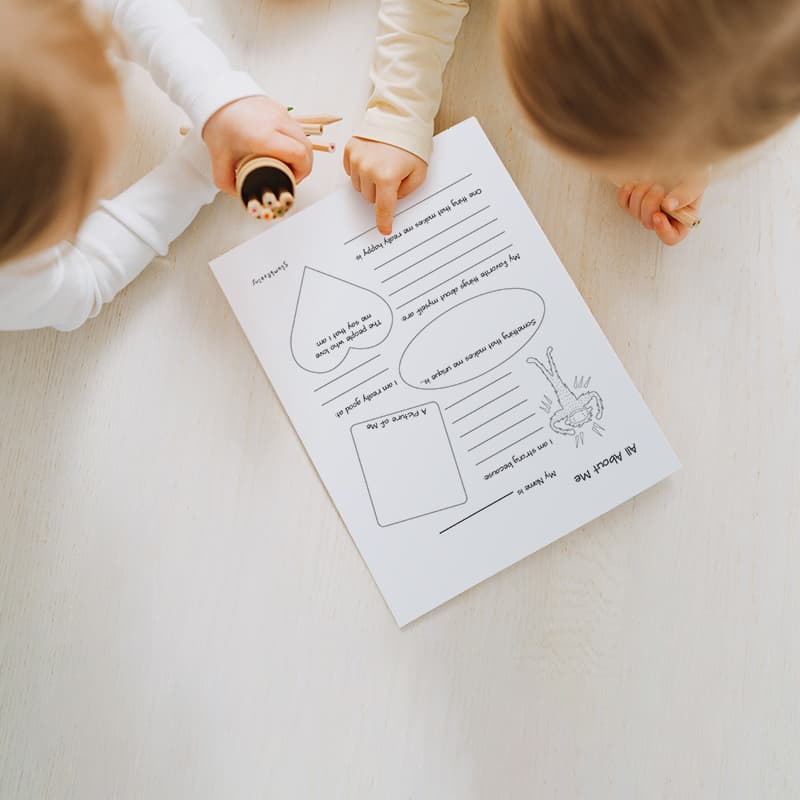 Downloadable Resources
Free resources like coloring and activity sheets, and games that you can download at any time
"My daughter loves Alpaca! She will repeat Alpaca's affirmation often now and uses Alpaca to help her sleep."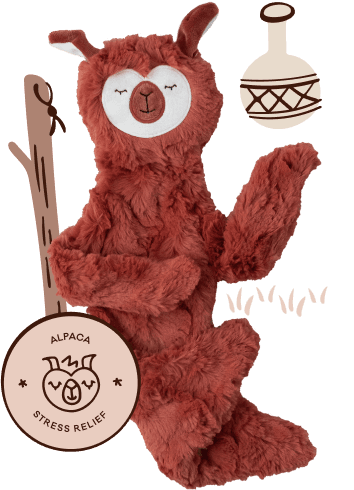 Customer Reviews
Love
My children and I love these so much
Snuggler
My 14month old loves this Alpaca. It's his first slumberkins and will not be his last. He loves sleeping with it in his crib. And gets excited to see him. Can not wait to get him them all
Wonderful idea!
My 6 year old grandson will be starting school in the fall & I got the Alpaca to help with any stress he might feel in a new environment. He already loves cuddling with it at night. The book that goes with it is wonderful as well.
You are geniuses!
My grandson, age 4, is a worrier. I heard about your product on Shark Tank and thought it might help. My grandson, who is NEVER without his blue stuffed bear, told his mother he likes the alpaca "better than blue Bear" and asks every night to have the book read to him. Thank you for this wonderful combination of animal and book!
My two year old grandson - the brother - also loves the alpaca because it is so soft and cuddly and never wants to let it go, so I bought him one also. Thank you for this wonderful, thoughtful, helpful product!!
not just for kids
l purchased Alpaca for an adult girl friend of mine. In this crazy year of pandemic, quarantine, all of us have heightened stresses. I would love to receive one of these to snuggle and love and I'm 47 years old. :) What a great resource you've created for children AND adults! I may have to find one of my own to love next. Thank you for allowing me to find my friend a very unique gift.