What's Included
Lesson 1: Growth Mindset with Narwhal
Students are introduced to the concept of Growth Mindset and will be able to identify the problem and solution in the story "Narwhal Uses Teamwork."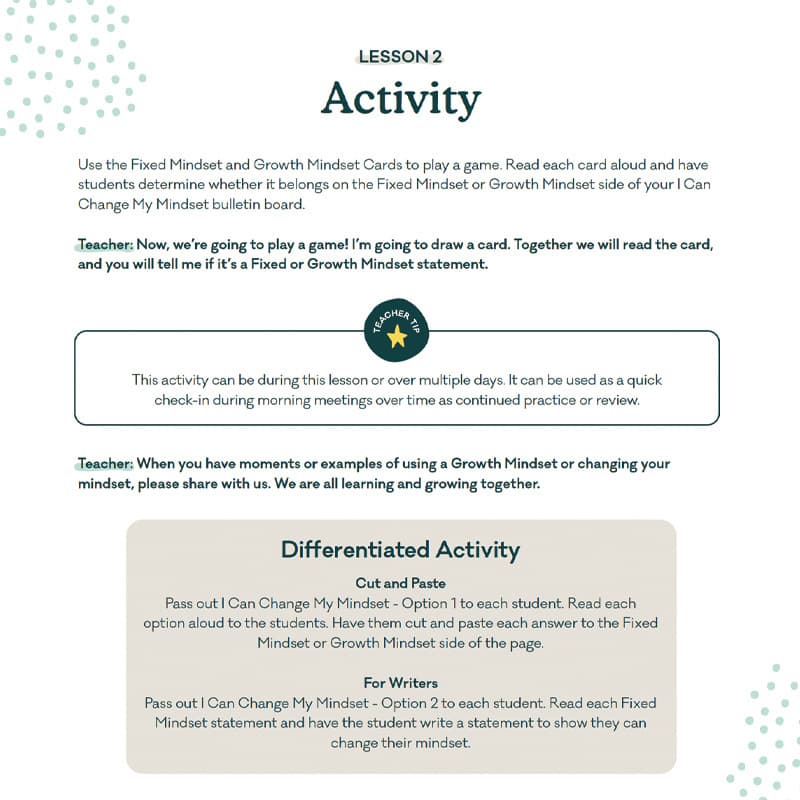 Lesson 2: Changing Our Mindset
Students learn to identify examples of a Fixed versus Growth Mindset and will be able to use specific language to describe ways of changing their mindset.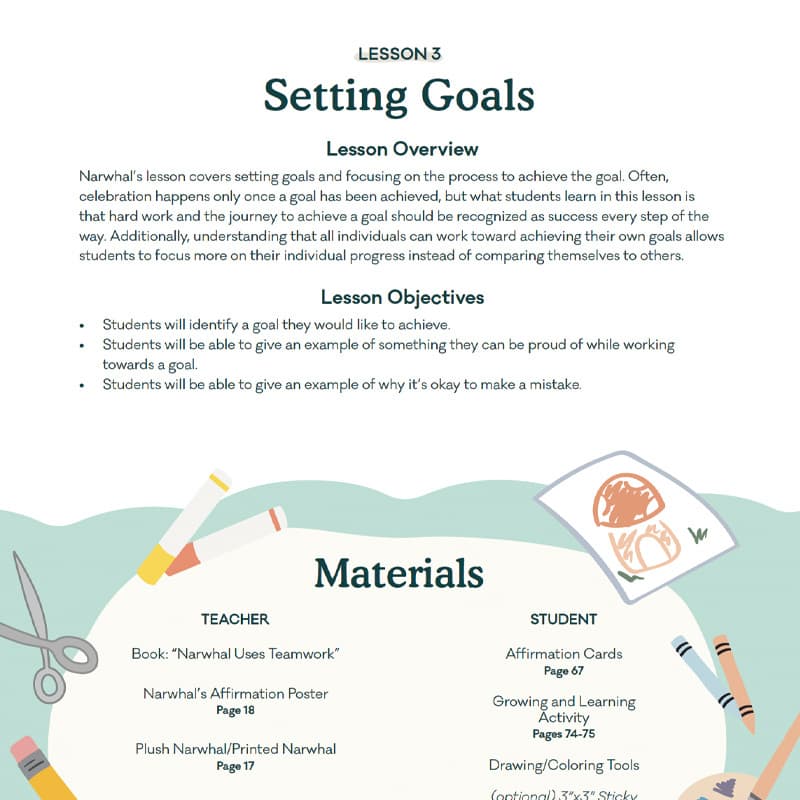 Lesson 3: Setting Goals
Students are able to identify a goal they would like to achieve and learn to celebrate the journey toward reaching their goals.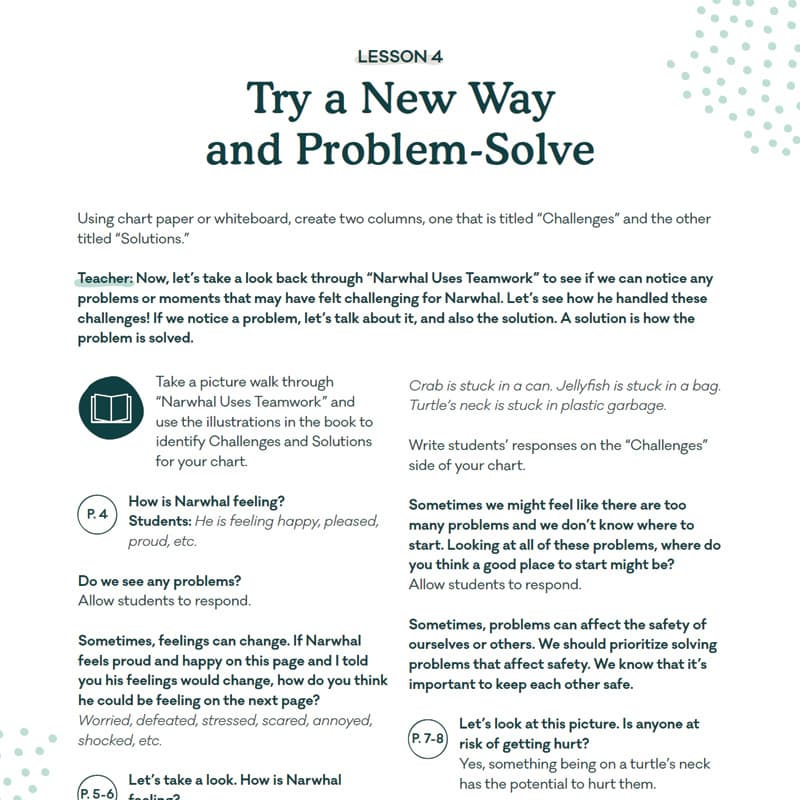 Lesson 4: Try a New Way and Problem-Solve
Students learn strategies for navigating challenges when they feel stuck and can identify when to ask for help.
Materials & Resources
Key terms, discussion, and reflection questions support a deeper understanding of the important message and intention of Narwhal's lesson.
Digital Download Notes
Purchase of this item does not contribute toward free shipping on your order.

We have partnered with Skypilot for secure delivery of all digital download purchases.

Purchasing this product gives you access to download the printing files.

No physical items will be shipped to you from Slumberkins. All digital download sales are final and non-refundable.

There may be a delay in accessing your files until payment is fully processed.

If you do not receive file access within 24 hours, please contact Customer Service for support. For more information, and to see our FAQ's.