What's included?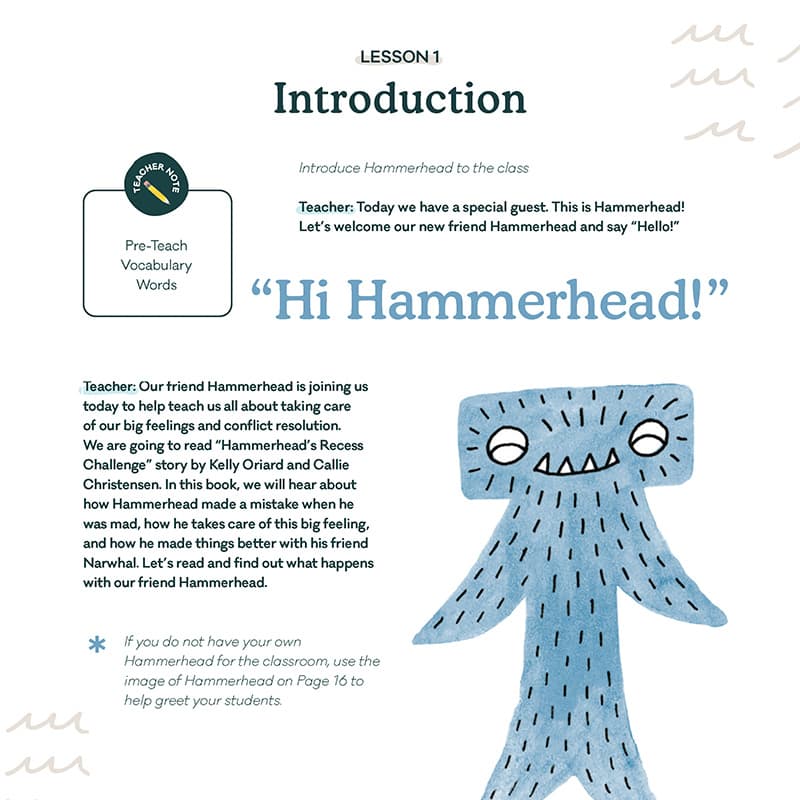 Lesson 1: Conflict Resolution with Hammerhead
Students learn how to take care of their big feelings by calming down and repairing relationships with peers after conflict.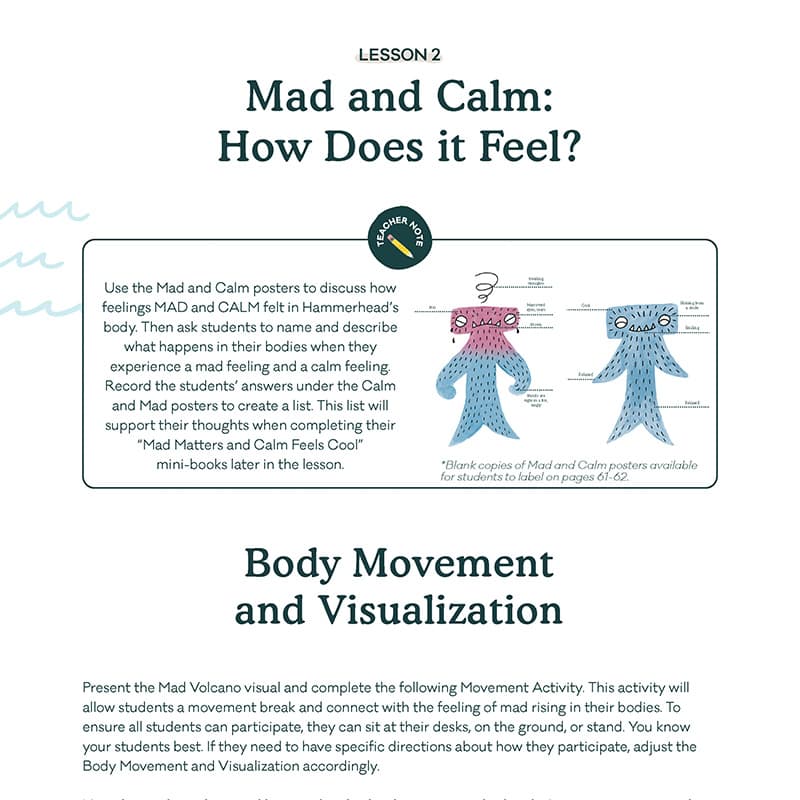 Lesson 2: Mad and Calm. How Does it Feel?
Students learn how to calm down their minds and body when their emotions get too big.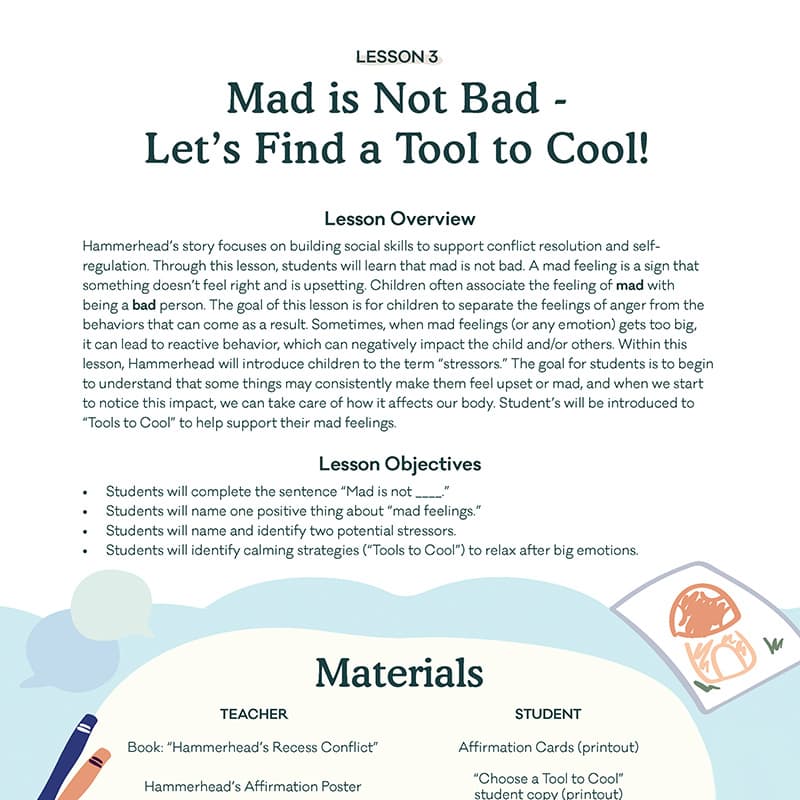 Lesson 3: Mad is Not Bad — Let's Find a Tool to Cool!
Students will be introduced to "Tools to Cool" to help support their mad feelings.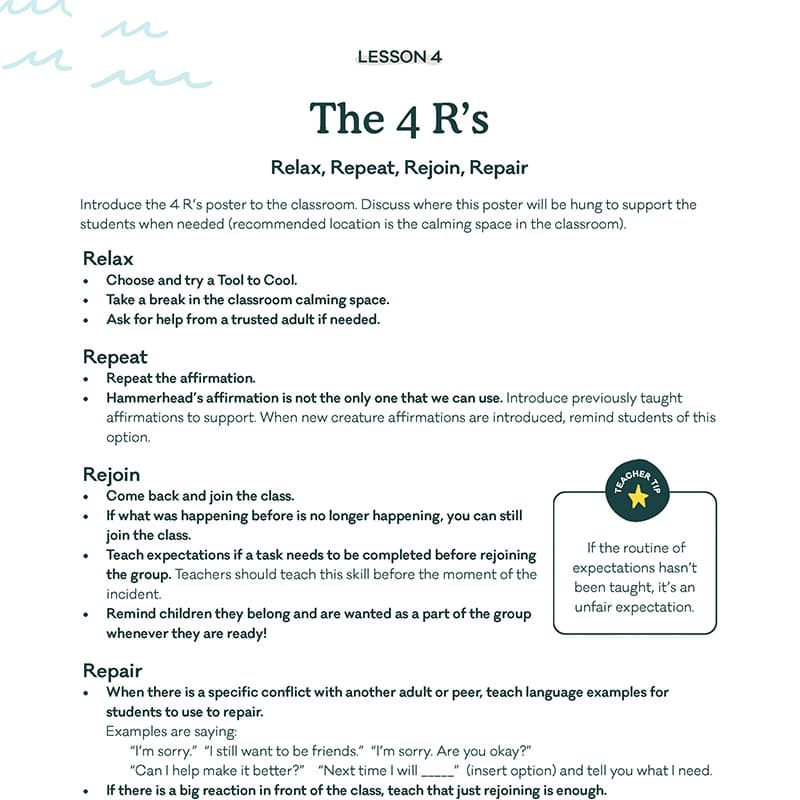 Lesson 4: The 4 R's (Relax, Repeat, Rejoin, and Repair)
Students learn that the 4 R's (Relax, Repeat, Rejoin, and Repair) are a great routine to support their mad feelings and repair conflict to then move forward.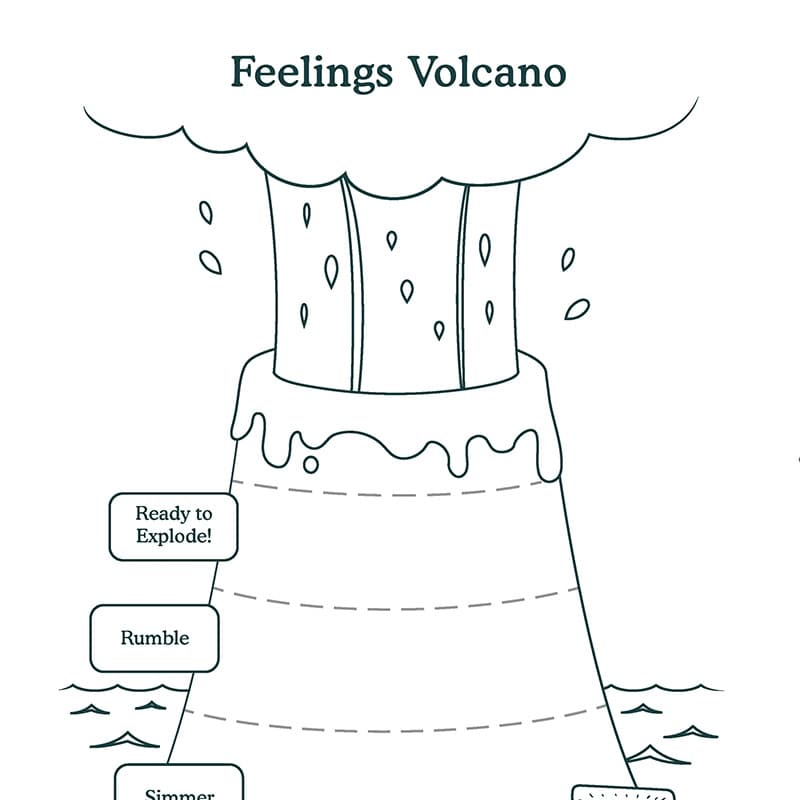 Materials & resources
Key terms, discussion, and reflection questions to help support a deeper understanding of the important message and intention of Hammerhead's lesson.
Digital Download Notes:
Purchase of this item does not contribute toward free shipping on your order.

We have partnered with Skypilot for secure delivery of all digital download purchases.

Purchasing this product gives you access to download the printing files.

No physical items will be shipped to you from Slumberkins. All digital download sales are final and non-refundable.

There may be a delay in accessing your files until payment is fully processed.

If you do not receive file access within 24 hours, please contact Customer Service for support. For more information, and to see our FAQ's.